I think we can all come to the agreement that travelling is a real vibe. 😎
We also can all agree that being hosted by a local really makes your trip experience memorable and amazing.
But how tf are you going to find a local when you're travelling in a random city in the middle of nowhere? Well, this new company Friend Theory is here to help.
You log in with your Facebook info, and it grabs your friend list. Then it shows you all your friends' friends around the world.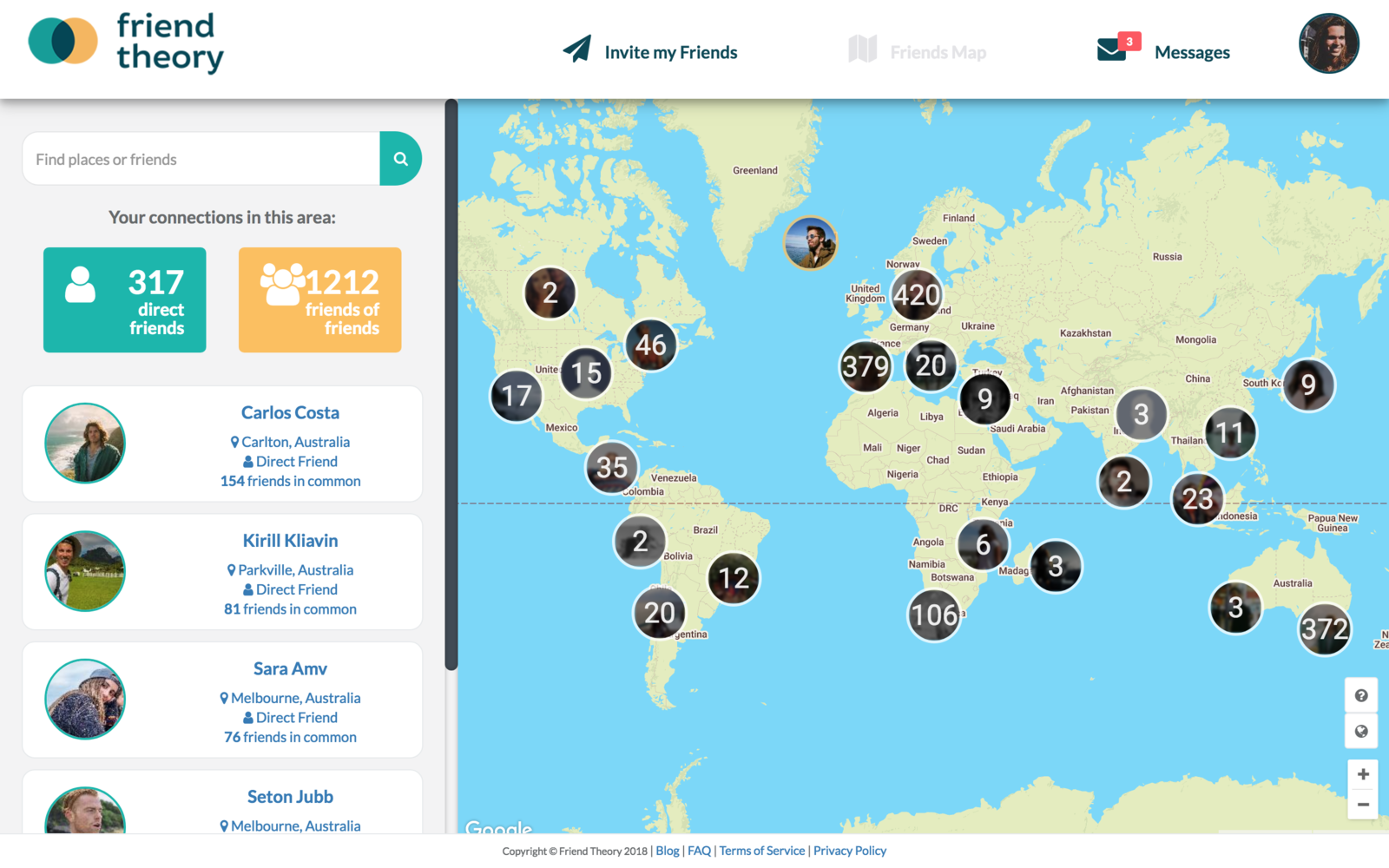 When you sign up, you let everyone know what kind of things you'd be keen to do. Can you offer a spare couch, or just some time to chat over a coffee?

Then when you search for people in a particular city, it'll let you know what they can offer you.
Ok, let's all agree to sign up so we can all benefit from this. Plz 🙏