26 Holiday Ideas You've Probably Never Considered Before
Who knew Siberia was an ideal holiday destination?
If you're planning a trip to the Middle East, skip Dubai and head straight for Oman. You'll still get all the culture and typical scenery, but it's about a hundred times better. The locals are unbelievably welcoming and friendly, to the point where you'll probably get invited back to someone's house for tea or dinner at least once. You can travel to the desert to see rolling sand dunes that go on forever, visit an old city to tour a 1000-year-old fort, or take a ferry out to an island with white sand and clear blue water. The options really are endless.
It's sort of a cross between Japan and China, with its own unique flavour added in too, and considerably less tourists. The capital, Taipei, is a must-visit, especially if you're a city person. It's also surrounded by hundreds of amazing hiking trails, so you're really getting the best of both worlds. If you want to escape the hustle and bustle, head into the mountains for tranquil scenery, or visit smaller villages around the island to lose yourself wandering through charming alleyways. There are also incredible hot springs in New Beitou.
OK, Italy is nowhere near an underrated travel destination. But most people who visit head straight for Rome or Venice, which are crammed with tourists. If you're thinking of going to Italy, you should consider Bologna as your main stop. It's a charming city, filled with classic Italian architecture, cobblestone streets, and plenty of bars and restaurants. In fact, most Italians cite Bologna as the place in the country with the best food. What's even better is that it's pretty centrally-located, an hour's train ride away from Venice, and two hours from Milan and Rome. Before I looked at these photos, I thought Siberia was just snow and ice and freezing cold. Well, turns out I was very, very wrong. While it's definitely cold, Siberia is actually a stunning region filled with lakes, mountains, and rolling hills that are just waiting to be explored. It's the kind of place where you'd be best off renting a car, and camping or staying in lodges along the way. There'll be a bit of a language barrier as not everyone speaks English, but travelling there isn't impossible.
5.
Lake Tekapo, New Zealand
Nearly everyone in the world has "visit New Zealand" on their bucket list, and rightfully so. While places like Queenstown and Wellington have certain attractions, you can't go past spending time in the wilderness of the South Island, and there's no better choice of places than Lake Tekapo. It's just south of Christchurch, but you feel like you're literally in the middle of nowhere, it's so peaceful. Though it gets a bit cold in winter, the incredibly blue water is perfect for swimming. The real highlight though, is the stargazing. There's almost no light pollution, so on cloudless nights, the sky really puts on a show. Romania is an incredible country in Eastern Europe that always gets passed over for Turkey or Greece. Venturing out of the city, you'll be treated with incredible views of forests and lakes that look beautiful year-round. It's almost like walking into a fairytale. Romania is also dotted all over with old castles and forts, most of which you can visit and tour around. You can't go without visiting Dracula's castle, which was built back in the 1300s. Have you ever heard anyone say, "Boy, I really want to visit Albania!"? No, probably not. But that doesn't mean it's not an amazing destination. It sits on the coast, between Greece and Croatia, so you can expect a similar sort of Mediterranean beach vibe, though with hardly any tourists, and for half the cost. If you're into paradise beaches, you need to visit the South Albanian Riviera which is reminiscent of the Greek Islands. Then head inland for lakes, mountains, and vibrant cities filled with culture.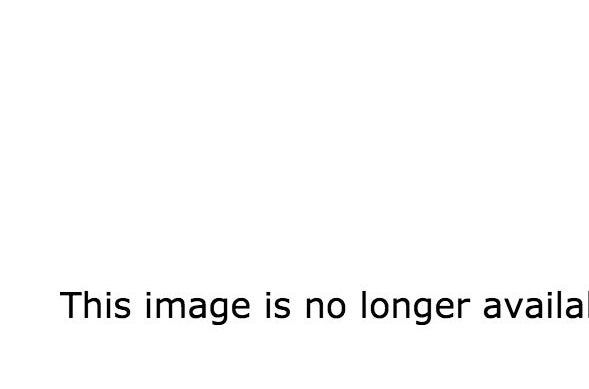 Central America is the perfect place to explore for everyone who loves beaches but also loves being cheap. Nicaragua is probably the cheapest destination in the area, but has just as much to offer, especially if you don't mind living a little rough. The beaches are perfect, the food is always delicious, and the people are laid-back and welcoming. If you want to get away from the beach for a bit, there's still plenty to do. You can hike up an active volcano, and sand-board back down the side of it. Or spend some time in the jungle, swim in waterfalls, and spot monkeys and other wildlife.
Formerly known as Burma, Myanmar is often passed over for its neighbours Thailand and Vietnam. It's one of those places that you visit and feel filled with energy and joy. The countryside is filled with amazing temples just waiting to be explored, and there's no denying it's one of the most picturesque and beautiful countries in the world. The capital, Yangun, is well worth a visit, though it isn't as bustling as the other Asian capitals. You'd be better off spending your time travelling around the countryside, soaking up nature and the slow pace of life. The capital Seoul is certainly worth a multi-day visit, and hikers will love all the amazing nature trails all over the city which cater for all abilities. Also make sure you get out of the city; the country is small enough that you can really see everything it has to offer. Visiting a bathhouse is a must-do, as well as heading down to the coastal town of Busan for a relaxing few days. The food is honestly incredible, and everything is pretty affordable. Poor Eastern Europe always seems to get forgotten. Slovenia is another country where every view looks like an illustration from a storybook. Lake Bled is usually the most popular place to visit – make sure you hike up the neighbouring mountains to get one of the best views on earth. There are tons of other lakes worth checking out, as well as medieval villages and castles that are older than you can even imagine. The coastal towns are just as stunning as any you'd find in the more popular Italy or Greece.
No one should go through their whole life without going on an African safari. There are so many options when it comes to choosing a country to do it in, but Namibia has to be one of the best. The landscapes are stunning on their own, and like nowhere else on earth. You're almost guaranteed to spot every animal on your to-see list, it's like travelling around inside The Lion King. Whether you backpack, join a tour, or do a self-drive safari, it's going to be an incredible experience.
Bolivia is the poorest country in South America, and it's also one of the best to visit. La Paz is an obvious starting point, and a very interesting and colourful city to explore. Once you get out of the city, there's Lake Titicaca, mountains for hiking, hot springs, silver mines, and beautiful countryside. Of course, a trip to Bolivia isn't complete without a visit to the famous salt pans, which are white as far as the eye can see. Bolivia is also right near Peru, so it's the perfect addition to a Machu Picchu trip.
14.
Adirondack Mountains, USA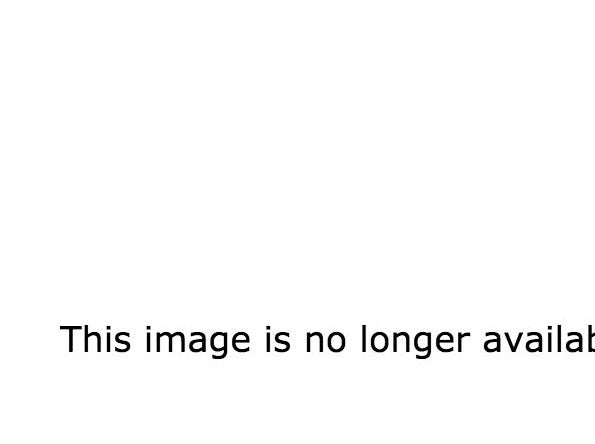 On a trip to the US, it's easy to hit the big-name places like New York and Vegas, and let everything else fall by the wayside. But honestly, some of the best destinations are outside the major cities. Upstate New York is one of those places, especially in autumn, when the leaves turn shades of orange that you didn't even know existed. The Adirondack mountains are a truly magical part of the country. Whether you head there for hiking, skiing, or just driving around and enjoying the vibe, you'll instantly feel relaxed and ~at one with nature~. It's just that good.
Haiti is a very poor country, but is filled with joy and beauty. There's a very rich arts culture there, and the vibe is laid-back and welcoming. The coastal towns are probably the best to visit, because of how amazing the beaches are. It can be a little dangerous or difficult to navigate in some places, so it might be a good idea to hire a local guide to show you around. It's definitely worth it.
16.
Isle of Arran, Scotland
Visiting Scotland is a no-brainer for anyone who loves sweeping landscapes and Game of Thrones-style vistas. But you've got to get off the mainland to really experience its raw natural beauty. Once you're on the island, it's all about relaxing and slowing everything down. You'll want to spend all day walking over the rolling hills, and even the roads that skirt the coastline are breathtaking. Stay in a small B&B with a view and you'll truly never want to leave. Everyone wants to visit the pyramids in Egypt, but people often overlook Jordan as a potential travel spot. It's got incredible amounts of history: the city of Petra dates back to 300BC. You also can't go past a visit to the Dead Sea, where the mud supposedly has magical restorative powers, and the water is so salty you can float without even trying. It gets incredibly hot there in the summer, so make sure you plan your trip accordingly.
Iceland is another destination which will stun you with its pure natural beauty. Because of its location, it's the perfect place for a stopover trip on your way to Europe, especially if you're coming from the US. The best option is driving around and camping along the way to really experience everything the country has to offer. Whether you want to walk along grey beaches, check out the fjords, or visit one of the many glaciers, you'll never be bored. The Phillippines is made up of literally thousands of islands that are all as beautiful as the next. It can be really hard to choose which is the best to visit, but Palawan has to be one of the top choices. The white sand and clear water combo can't be beat, and accommodation and food are reasonably cheap. Despite this, it's usually pretty empty so you won't have to battle throngs of tourists for a spot on the beach or at the bar. But hey, if you don't like it, you've got 7,000 more islands in the country to choose from. If you're planning a trip to India, Varanasi has to be on your list of places to visit. It's a real shock to the senses - it's loud, crowded, dirty, and bustling, but in all the best ways. It's an incredibly spiritual city, on the banks of the Ganges. Each morning people wash in the sacred water of the river, and each night bodies are burned at the river's edge. Make sure you take a boat out onto the water for sunrise at least one morning of your stay, to watch the city wake up and get moving. Because of its remote location, not many travellers to Australia make it all the way to Broome. It's in the northwest of the country, where the desert meets the sea. As well as hiking and rock climbing, there are a ton of other things to do, like swimming and fishing. It's also a good starting point for a trip to Kakadu or other places in the Northern Territory. If you're going to be in California, making the trip to Tecopa is certainly worth it. It's a tiny town smack-bang between the Mojave Desert and Death Valley. What makes it special are the naturally-occurring hot springs that are perfect for relaxing in as the sun goes down and the heat of the day leaves with it. Stay in a caravan at Cynthia's for a peaceful night under incredibly starry skies.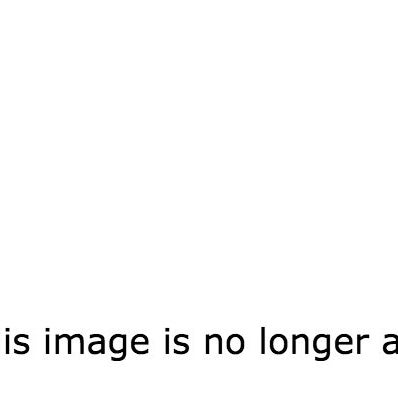 Sri Lanka is an island paradise off the coast of India. The beaches are simply stunning, and the water is so warm it's almost like getting in a bath. If you venture inland, you'll be rewarded with untouched jungles and grasslands filled with elephants and other wildlife. The people are friendly and helpful, so you'll feel comfortable wherever you go. Also the food is A+. Just north of Australia lies the sparsely-populated island of Timor-Leste which is honestly such a traveller's gem. It's surrounded with coral reefs that offer some of the best diving in the world, and the beaches are just as good as any Aussie beach. It's also worth travelling around the island; because travellers are so rare, the locals are incredibly welcoming to everyone who crosses their paths. The country has a very strong cultural heritage, and the landscape is dotted with ancient fortresses and monuments. It's also got some of the last lowland tropical rainforest left on the planet. Tibet can be a little tricky to visit in terms of getting a visa, but if you persevere, it is so worth it. The country has an incredibly rich history, which is worth reading up on before visiting. It's a stunning country which would appeal to anyone who's a fan of lake and mountain vistas. You'd be best hiring a local guide or joining a Tibetan tour company to get the most out of your visit. A small country on the Baltic Sea, Latvia is jam-packed with places to visit. Its capital city, Riga, is pretty low-key with incredible architecture, and a HUGE market. No matter the season, make sure to visit the coast. The beaches are great for swimming in summer, but are still breathtakingly beautiful in winter, when they're covered with snow. Heading inland is just like visiting one giant national park, with enchanted-looking woodlands and glassy lakes that are just waiting to be photographed.