OMFG This One-Eyed Cat Has A Wheelchair And It's Cuter Than You'd Think
Just wait 'til you see him in a backwards cap.
Hello! This is Blacky, and he's probably* the coolest cat you'll ever see in your life.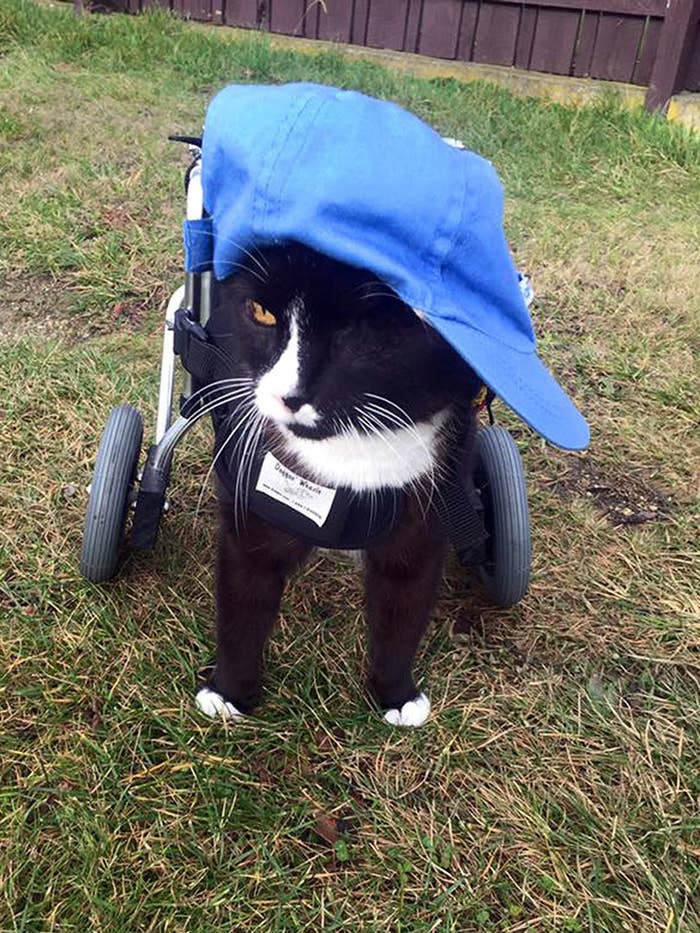 Poor old Blacky is what the French would call "très unlucky".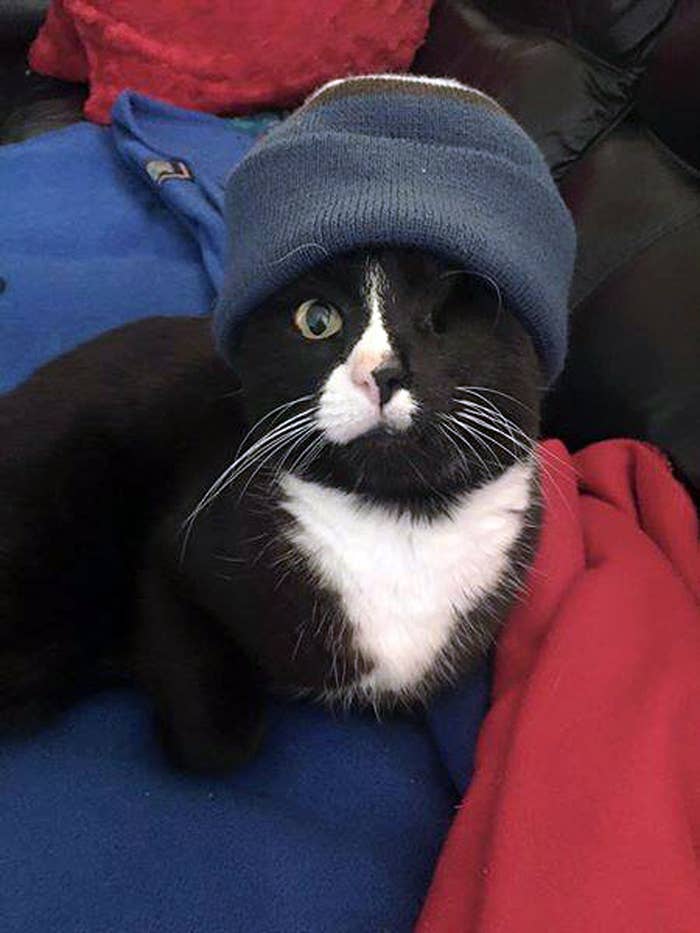 Four years after that, one-eyed Blacky got run over by a car, but was able to pull himself home using only his front legs.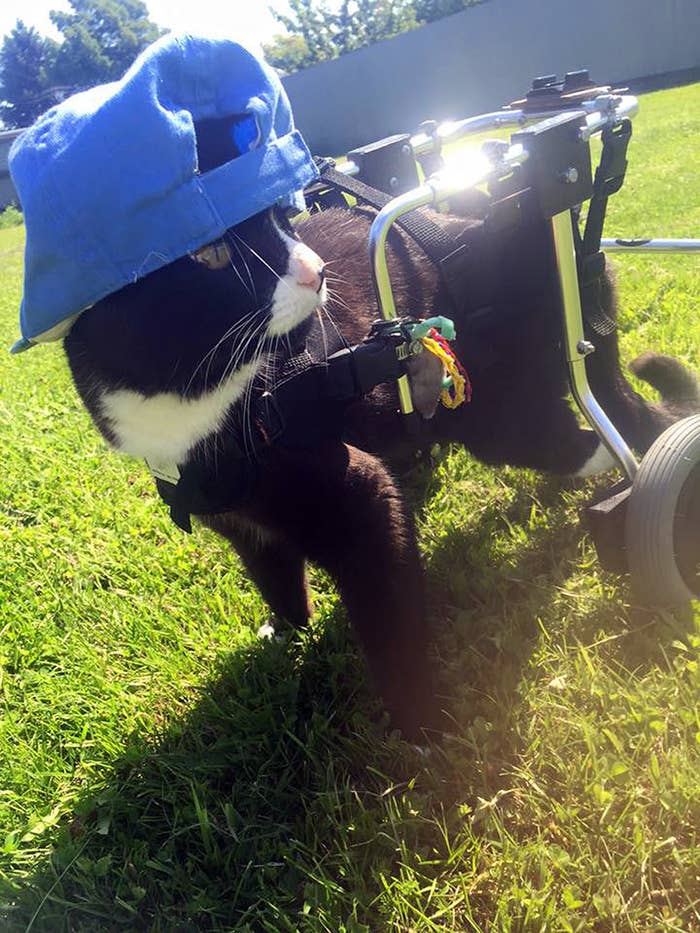 Blacky is turning 10 this year, and truly serves as a reminder to us all that we should never, ever give up.