Australian band The Veronicas took the stage at this weekend's Marriage Equality rally in Brisbane to deliver an impassioned speech.
Jessica (L) and Lisa (R) spoke of a need for immediate change in regards to marriage equality.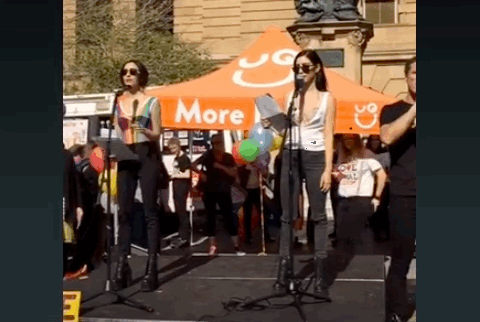 They addressed Prime Minister Tony Abbott: "the conversation of marriage equality is no longer a question of if, it is now a question of when."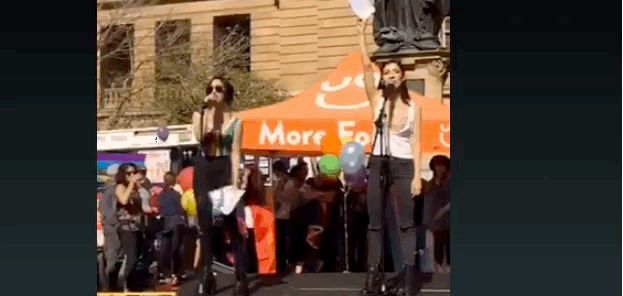 "Tradition founded upon laws of discrimination and prejudice do not deserve sanctity in the name of history," Jessica said.
Watch the full speech here.