We Watched Season 6, Episode 18 Of "Pretty Little Liars" And We're Just As Confused As You
Nice use of fire emoji, A.
by
,
, 1. Why is Hanna so against wedding showers?
2. Because she knows she's marrying the wrong person, hmmmmmm?
3. This whole Ali/Rollins thing is total BS.
4. I can't believe them getting married was an actual thing that actually happened.
5. Emily is jealouuuuus of Ali and Rollins.
6. Emison fans will be going nuts.
7. OK so Hanna doesn't want to tell Toby about Big Bad A because "the whole Rosewood police force would be on a man hunt".
8. Oh no, god forbid the police actually do something which might help capture A????????
9. They're looking at photos from the wedding, omg A is definitely going to be in this!
10. A NOTE! FROM A!
11. It's funny now how A isn't even scary anymore, they're just hilarious with their crazy antics.
12. Wait when's election night?
13. This is Olivia Benson's election night?
14. I'd vote for her.
15. Spencer's dad is back!
16. Upping the parent budget once again.
17. Looks like Spencer's dad is still as much of a NARP as ever before.
18. Ultimate preppy Spencer is back.
19. Pinstripes AND a checked blazer.
20. OK so Melissa has gone back to the UK already?
21. God this girl is all over the place.
22. Would love to see a spin-off of all the shit she's getting up to over there.
23. WITH WREN. 24. FLASHBACK ALERT.
25. Spencer and Toby!
26. Oh no, why do they look so sad?
27. And why does Spencer look so sick?
28. Ashley is honestly the best wine mom ever.
29. And she loves Mona.
30. Same, Ashley. Same.
31. So Ezra is sober again or…?
32. Guess so, the stubble is at a minimum.
33. He is so weird now, but I'm here for it.
34. He's gone from grumpy and bedraggled to overly boisterous and cheerful in the space of two episodes.
35. Ezra: "I suggested that we write the book together."
36. Oh, and by "write the book", Ezra means "make the sex".
37. I'm sick of waiting, when are these two just gonna stop talking in metaphors and start banging?
38. I love that we're six seasons on and Melissa is still one of the main suspects.
39. Emily: "Maybe she has a special fugitive rate from the airline."
40. Oh Emily.
41. So dumb.
42. So beautiful.
43. Wait what's that noise and why is Emily so worried about it?
44. Poor Em is a nervous wreck after everything that's happened to her.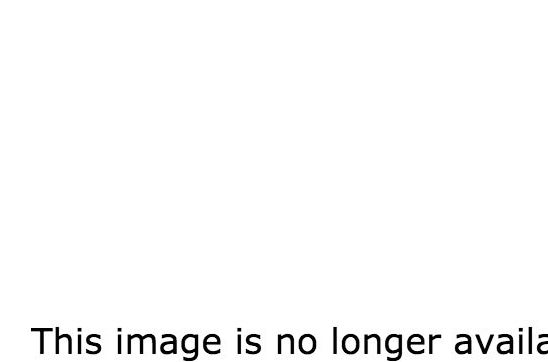 45. Omg Caleb needs somewhere to stay.
46. YES ASHLEY swoop in and save the day.
47. I KNEW CALEB WOULD SOMEHOW GET SET UP IN THE GUEST ROOM.
48. Watching this conversation, I'm starting to ship Caleb and Ashley?
49. Dammit Caleb just has chemistry with everybody.
50. Remember that time Ashley hooked up with Jason?
51. That was kinda hot.
52. WHERE IS JASON?
53. Emily and Ezra always have the weirdest, most awkward conversations.
54. How does he know about cars though?
55. And wtf is a whistle tip?
56. And why would someone put it in their car?
57. Honestly Spencer, Cher Horowitz would be proud of that outfit.
58. This is the angriest I've ever seen Toby.
59. I hate Toby now.
60. Caleb just needs to start telling the goddamn truth.
61. Ugh Caleb whyyyyyyyy.
62. Caleb protecting the Hastings family drives me bonkers.
63. He shouldn't be punished so hard for this.
64. Holy shit Toby punched him! YAS!
65. Spencer is secretly loving this.
66. And wondering how she can turn it into a threesome.
67. Same. 68. Emily is a little too obsessed with this weird-sounding car.
69. Honestly, what is she going to do when she goes to the mechanic?
70. "Um… I was followed by this weird van in the middle of the woods… And it made a sound… And I just heard it again… Um?"
71. WTF is this smart iPad thing?
72. Lucas has a very tech-savvy house.
73. You know who else is tech-savvy?
74. A.
75. Just sayin'.
76. Hanna can't believe that Ashley likes Caleb more than Jordan?
77. Caleb literally LIVED in their house for like three seasons.
78. Hanna needs to chill.
79. Also Ashley is all of us rn.
80. Lol at Emily edging out of the conversation.
81. Girl has real problems to deal with.
82. Like a funny-sounding car.
83. Wat, why is Spencer fixing Caleb's wounds in a park?
84. Get punched in a house, grab tissues, leave house, go to park, sit in park, clean wounds.
85. Makes sense.
86. I ship these two so fucking hard though. I'm so conflicted.
87. Aria is super impressed with Liam taking her on a date to… Radley?
88. AKA the place that they eat and drink at at least twice an episode?
89. SO is Liam just fine with the fact Aria used to bang Ezra and now they're writing a book or…??
90. Liam is honestly such a pushover omg.
91. Hang on so now he's mad about it?
92. And then suddenly he's not mad?
93. Liam is shady, that turnaround in mood was far too quick for my liking.
94. He's cute though.
95. YEEEESSSS MONA!
96. Hang on so Mona isn't behind the leak?
97. Oh no Mona got fired????
98. Actually… the Mona we know and love wouldn't get fired.
99. She's up to something.
100. I hope. She's a queen.
101. Ezra and Aria writing this book are so in sync I love it.
102. I ship these two so much.
103. Hang on is he still talking about Nicole?
104. She literally had five minutes of screen time.
105. Why is she getting so much attention?
106. It's ruining my Ezria vibe.
107. Lol jk nothing can ruin the Ezria vibe.
108. Honestly why is Tanner so evil when like… she was there when they all caught Charlotte?
109. How is she still holding a grudge after five years?
110. Also she speaks like such a cliche.
111. Aria has to be in a lineup?
112. This is such a surreal scene.
113. I'M PRETTY SURE YOU DON'T DO LINE UPS LIKE THIS!!!
114. WHAT IS HAPPENING??
115. WHERE IS OLIVIA BENSON???
116. SHE COULD SAVE US FROM THIS.
117. This "Emily at the mechanic garage" scene is so dumb omg.
118. Why are they all so hostile?
119. Giving a bad name to mechanics imo.
120. She is literally asking a very simple question, and this lady is shutting her down so hard, and in such a threatening manner?
121. ARIA IS UP TO SOMETHING YES QUEEN LURK IN THOSE BUSHES.
122. That was definitely Sara Harvey right? 123. OMG EMILY! YOU FOUND THE TRUCK!
124. And on the first go, what a surprise!
125. Good thing Emily has her phone camera on square, perfect to upload to Instagram later.
126. OOPS SHE GOT CAUGHT!
127. This mechanic is shady AF.
128. Aria is finally standing up to Tanner YAS QUEEN.
129. Oh look, she's left an important document right there on her desk in front of Aria.
130. Classic Rosewood Police behaviour tbh.
131. Hang on, the suspect is an "attractive brunette"?
132. So why did Tanner only invite Aria to the lineup.
133. What about Spencer, Emily, Melissa, Mona, and literally like half of Rosewood?
134. Hanna's bridal shower looks so fucking boring sorry.
135. But Hanna looks FIRE.
136. OMG Emily's wine is huge.
137. I guess something finally is going Emily's way.
138. Since when does Hanna have friends other than the core four?
139. Lol @ Peter Hastings, you've been gone for like 5 years, why are you trying to parent your daughter now?
140. She's 22, pretty sure she can do whatever she wants.
141. Also where's Olivia Benson? Guess the parent budget wasn't so big this episode after all.
142. Why are they setting Caleb and Spencer up like some Romeo and Juliet-type shit?
143. Hang on, Melissa was being blackmailed?
144. This shit goes DEEEEEP.
145. Melissa got A messages too!!
146. THE PLOT THICKENS!
147. Spencer thinks the same person who is sending them A texts is the same person who blackmailed Melissa?
148. Fuck I hope she's right.
149. I can't keep track of all the suspects.
150. Ashley is so excited about this bridal shower and Hanna is so unenthusiastic.
151. Poor Ashley :(. 152. Mona!!!
153. Justin Timberlake and Matt Damon are two really different jumps in crushes.
154. Yet they've all kissed Caleb so they have something in common I guess.
155. Also these girls are not the right age to be crushing on JT.
156. It should be the Jonas Brothers or something.
157. "This game is about how well you know the bride and groom?"
158. Literally no one knows the groom.
159. Awkward.
160. OK no matter how irrelevant your boyfriend is, and if you're in love with someone else, your best friends should still know how you guys met.
161. Oh no, something is going wrong with the robot house.
162. What a surprise.
163. WHAT IS THIS SCENE?!
164. WHO HAS A WIND MACHINE SET UP IN THEIR APARTMENT???
165. Fire, wind… they're three elements off being the guys from Captain Planet.
166. "She's got second degree burns… the doctor said she'll be fine."
167. Um, doesn't sound 100% fine to me.
168. Why are they all still hanging out in this fucked up house, after sending one of their friends off to the emergency room?
169. OHHH now this flashback is making more sense.
170. Toby is being so unreasonable tho.
171. It's very easy for a guy to be like "oh lol, this will be fine, even though you're trying to study and stuff, no biggie".
172. Omg Spencer :( :( :(
173. This scene is so real.
174. It's weird to see them have actual real life problems that aren't "someone in a pig mask is fucking up my life".
175. Why is Toby just hanging out in the Brew in a cop uniform?
176. Is he still even a real police officer?
177. Builds houses by day, hangs out in a cop uniform by night.
178. Well Toby probably feels like a dumb dumb now that he knows the truth about Caleb.
179. Or even more of a dumb dumb than usual.
180. OMG this new A text is way too much.
181. "Set a fire under your ass"??? REALLY? Lmao. 182. Ezra brought Aria clothes and magazines! AAAAAWWWWWW.
183. Ha why did he bring gummi bears though?
184. Haven't we already learned about their side effects?
185. ARIA TELL EZRA ABOUT A.
186. TELL HIM.
187. AND THEN TELL HIM YOU LOVE HIM.
188. Ugh she didn't.
189. She did neither of those things.
190. Classic.
191. Omg all these scenes with the original couples are killing me.
192. I need a Haleb scene now please.
193. Lol poor Em, the only one without a love interest for once.
194. I guess she has a lot of other shit going on.
195. Mumma Marin: "Why have you iced out Mona?"
196. Ummmm have you not been around… for the last five years…?
197. That's a lotta BS to deal with tbh.
198. Ezra reading to Aria is just too cute.
199. Awwwww her creative baggage is HIM!
200. And his is some dead girl.
201. Lol poor Aria.
202. Where's Liam tho?
203. He'll walk in soon and get jealous.
204. There we go.
205. Classic Liam ruining a moment.
206. Wait, his phone ran out of battery?
207. That doesn't happen these days let's be real.
208. Everyone has a portable charger and a charger in their car. 209. Good old Spence, being the good guy and calling Yvonne.
210. But omg I do not think this girl wants to hear from you.
211. Emily and Mona talking is like a meeting of the Misunderstood Girls Club.
212. Mona is still such an iconic queen though.
213. And she is DEFINITELY up to something.
214. Bad things do not happen to Mona.
215. She does bad things to other people.
216. WAIT!
217. Mona has pink dice on her keys!
218. YES EMILY GET THOSE ANSWERS!
219. I s2g if this mechanic takes off a mask and is actually A I am 100000% done with this show.
220. Oooooooh hidden money?
221. What's going on here.
222. I am intrigued.
223. But confused.
224. And still intrigued.