Listen Up Y'all, "The 100" Is The Greatest Show On TV
It's so, so, good you guys.
Hello all and thank you for your attention. I'm here to talk to you today about a show called The 100 which will change your life*.
There are a lot of layers and subplots, but it's set in the future, where the human race all live on a big old spaceship after ruining Earth and evacuating.
I don't want to give anything away, but basically what follows is three seasons of war, truces, action, suspense, adventure, plot twists, and a lot of general drama.
But, believe me when I say that it's not just ~another teen show~. I'm an adult and I LOVE IT.
The best part is, it's FILLED with badass women.
Also the show totally normalises queer relationships. Yes, these characters have a lot of problems going on, but NONE of them have anything to do with their sexuality.
And the cast is a lot more diverse than a lot of other prime-time shows out there.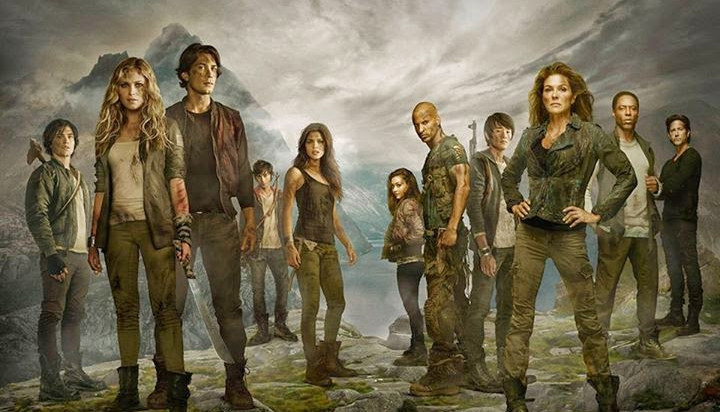 It's one of those shows that just grabs you by the heart and drags you in, giving you no choice but to love the shit out of it.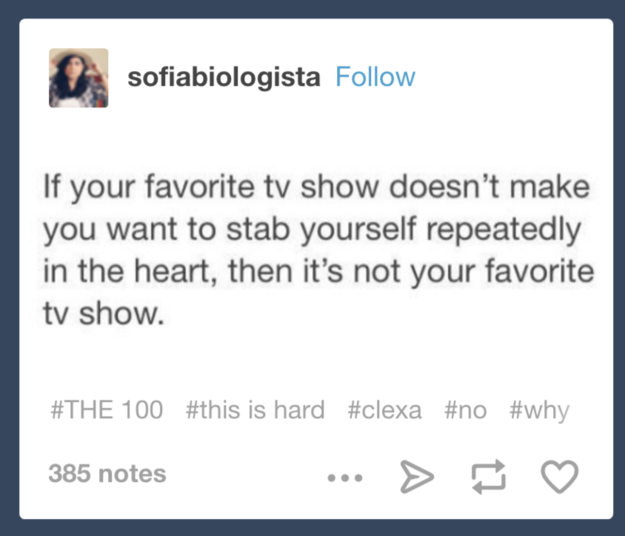 Anyway, Season 4 starts this week, and it looks like it's going to be QUITE A RIDE.