New Zealand's prime minister John Key probably has a pretty full mantlepiece at the moment, with all these photos he's collected with Aussie PMs.
In the 9 years that he's been in office, there have been five different Australian prime ministers, which shows just how unstable Australian politics has been of late.
We can only imagine which photos he's hoping to get next.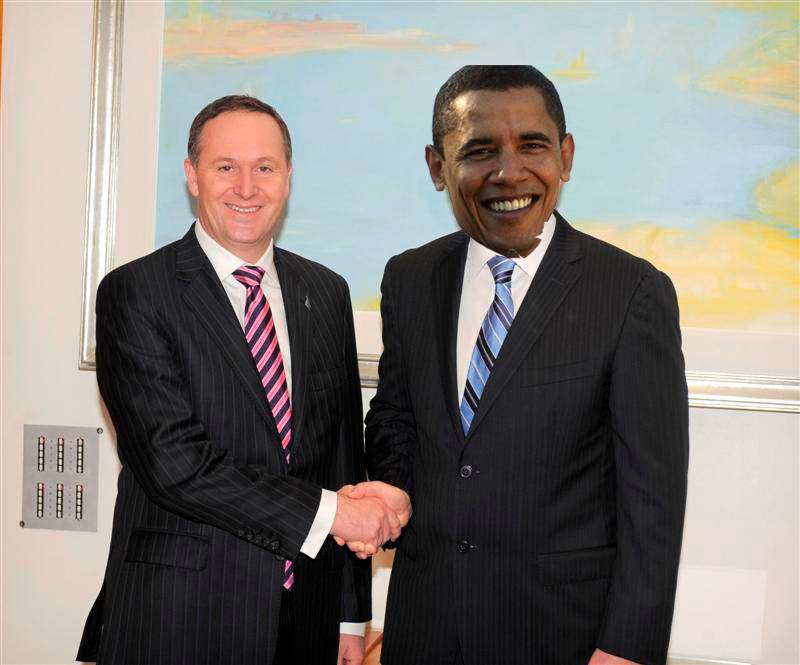 Pokémon Series 5: American Presidents Edition.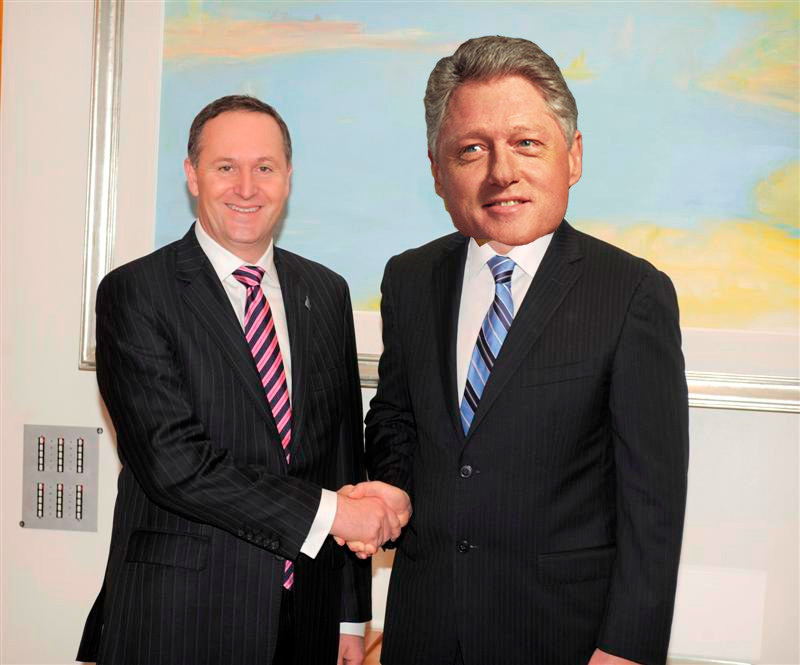 "Good thing I bought that unlimited supply of Poké Balls."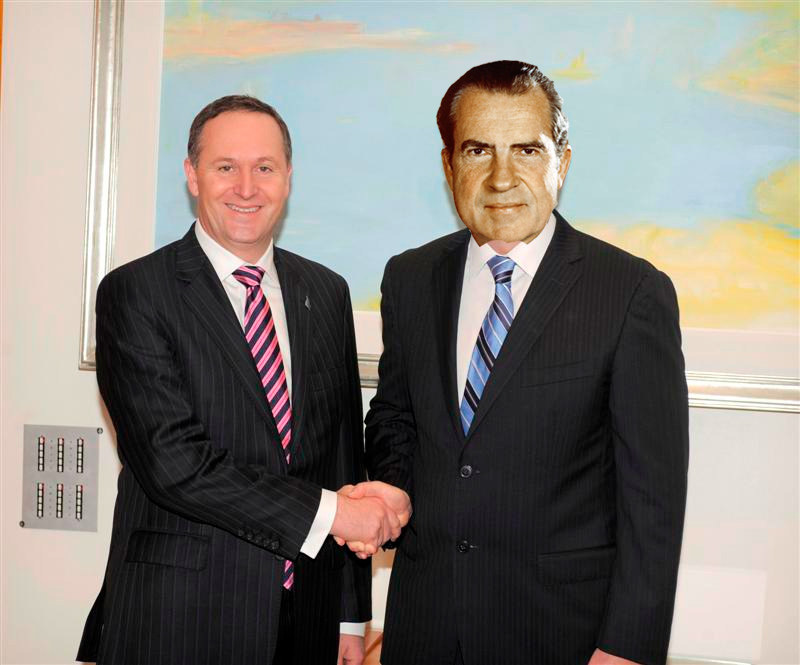 "Love, this one's going straight to the pool room."