Khloé Kardashian Is Here To Remind You That Thick Thighs Are Sexy
Namaste.
Remember back in February when Khloé uploaded this 🔥 selfie, which people were quick to point out had been photoshopped?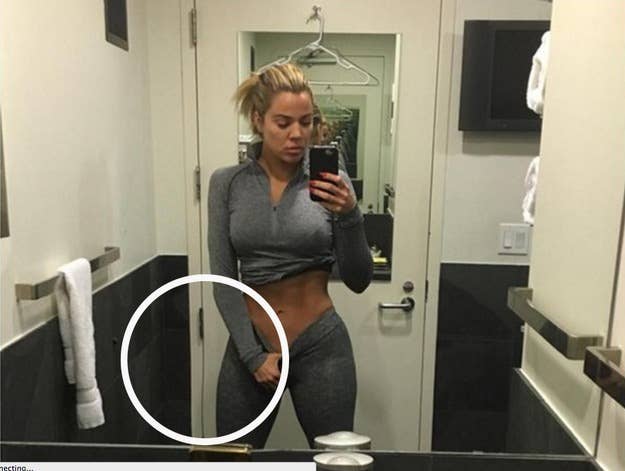 She then clapped back in stellar Khlo-Khlo fashion, reposting the original, unedited pic, and calling out all her haters.
Well. A couple months have passed, and Khloé has taken to her app to explain why she edited the pic in the first place.