Carly and Tresne, contestants on reality cooking show My Kitchen Rules have announced that they're in love! The girls, who entered the show as friends, said: "We wanted to go on the show as ourselves and have people judge us on our cooking and not our sexual preference".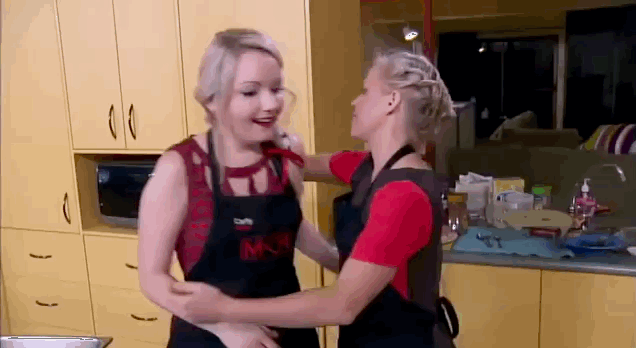 Carly and Tresne have been together for nearly ten years and had a commitment ceremony in 2012.
There has been huge support for the girls and their decision to come out.