These Photos Of An Erupting Volcano Are Literally, Actually Awesome
Mount Sinabung in Indonesia has been erupting since early last year.
Mount Sinabung, a volcano in Indonesia, has been erupting on and off since early 2014.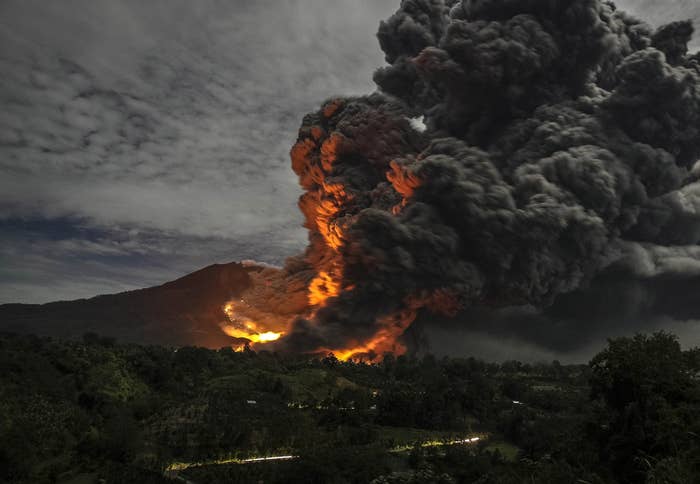 On Monday morning the volcano, located in the North Sumatra provence, started erupting huge plumes of smoke and ash.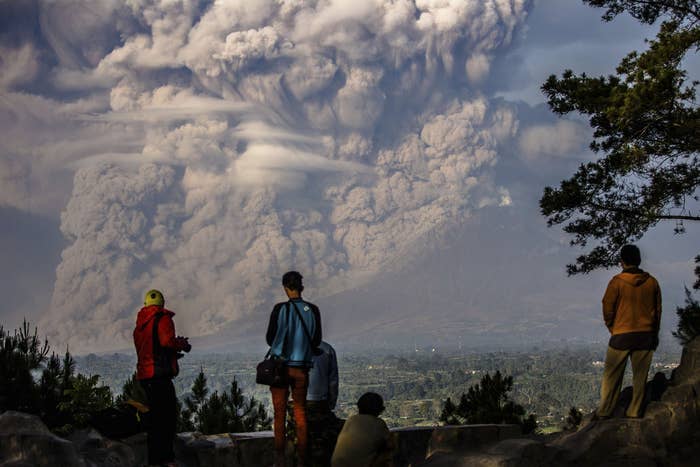 Last year's eruptions claimed 16 lives, though experts regard the current situation as safe, and no nearby villages have been evacuated.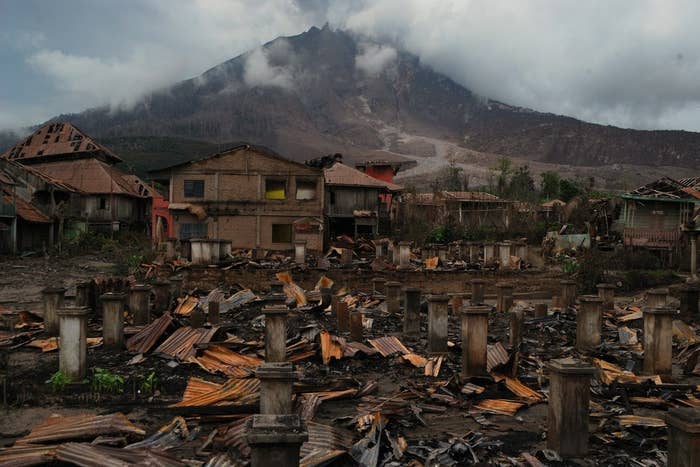 This week's explosion spread volcanic ash a distance of 3,500 metres surrounding the volcano. At least ten villages have been blanketed in ash.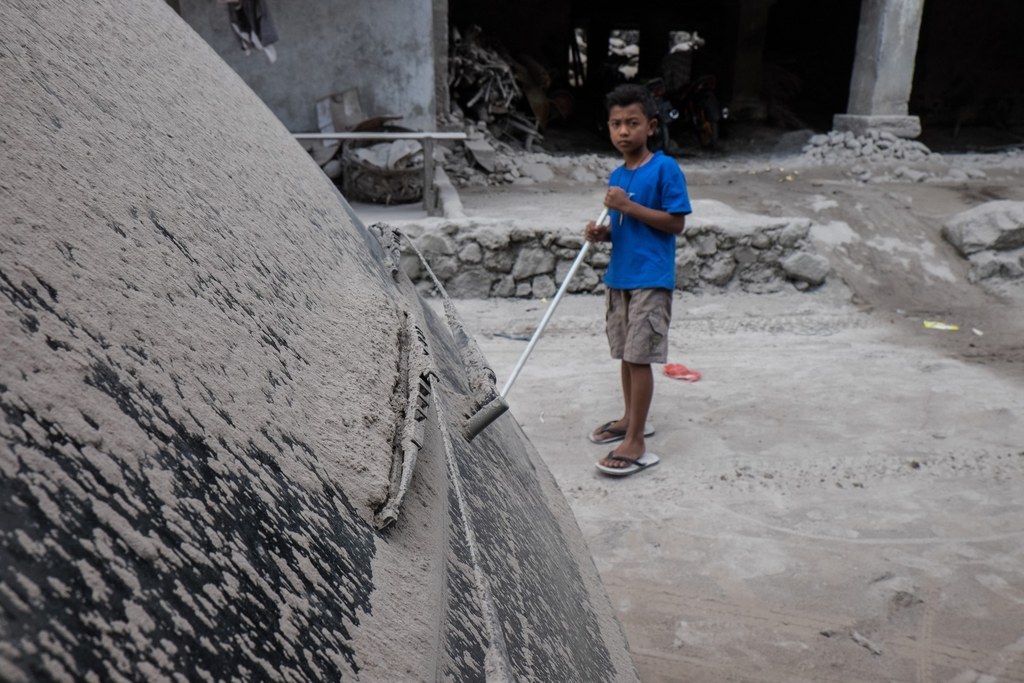 The ongoing explosions have yielded some amazing photographs.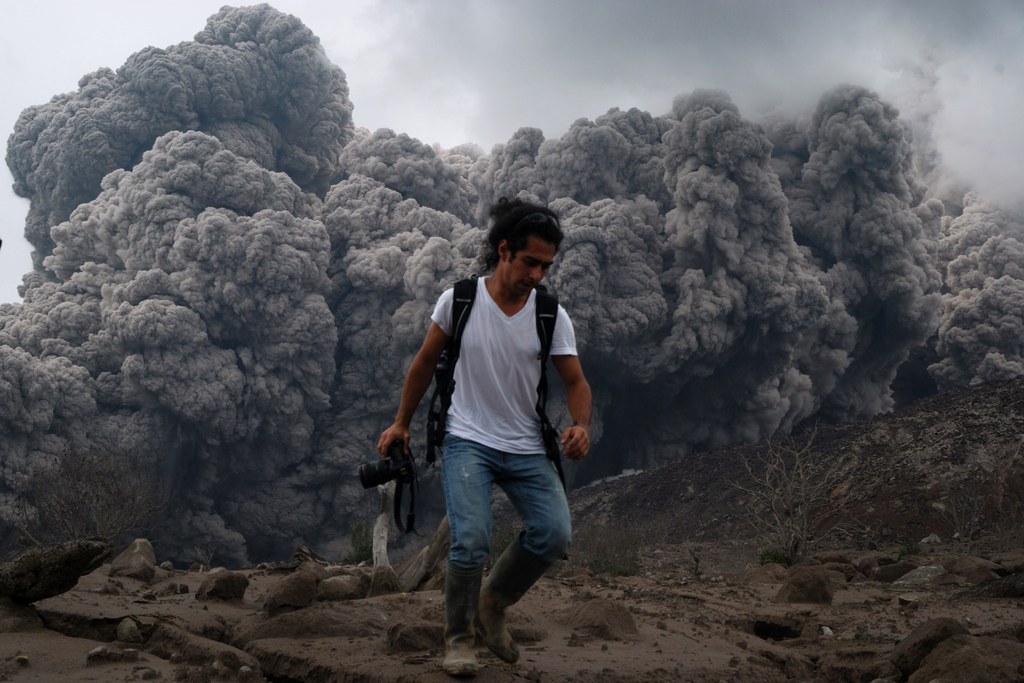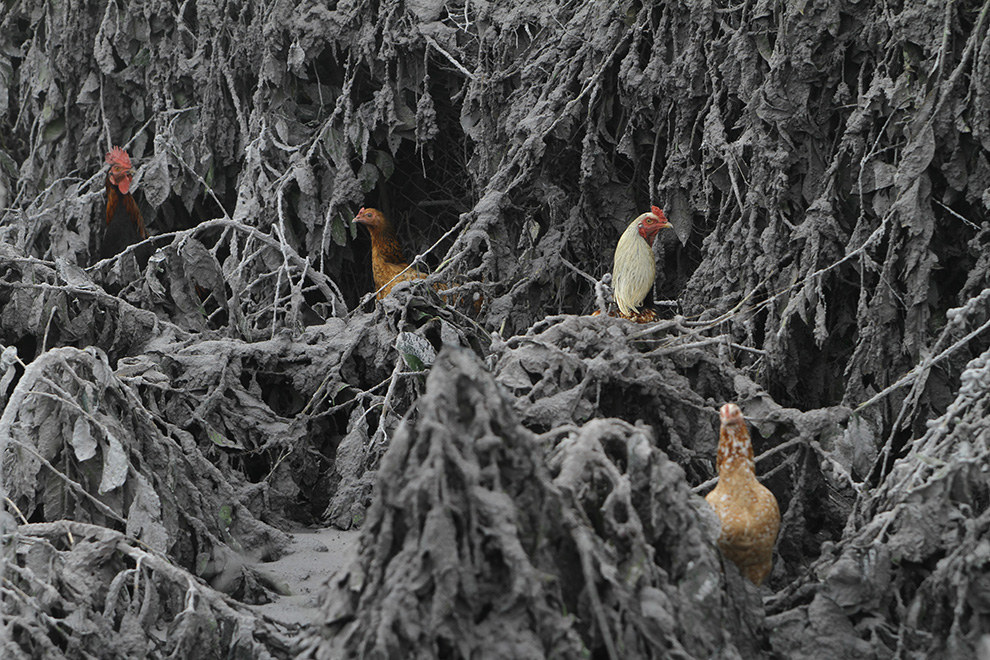 Though they are in no immediate danger, local residents have been told to stay alert in case of further eruptions.