1.
Mexican supporters got SO EXCITED during a match that it triggered a literal earthquake.
2.
This reporter gave Messi his mom's good luck ribbon, and then found out that he actually wore it during a match.
3.
A Mexican grandma blessed every member of the team before a game.
4.
These Senegal fans stayed back after a match to clean the stadium.
5.
And then these Japanese fans did the same thing.
6.
Then when the Japanese team cleaned their dressing room after losing to Belgium, with a note saying "thank you" in Russian.
7.
This Iranian goalkeeper blocked a penalty by Ronaldo after sacrificing so much to get to the World Cup.
8.
Mexican fans started hyping up Koreans after they defeated Germany, meaning Mexico progressed to the next round.
9.
And someone spotted this discount solely for Koreans.
11.
Iranian women were allowed inside a football stadium for the first time since 1979 to watch their team play Spain.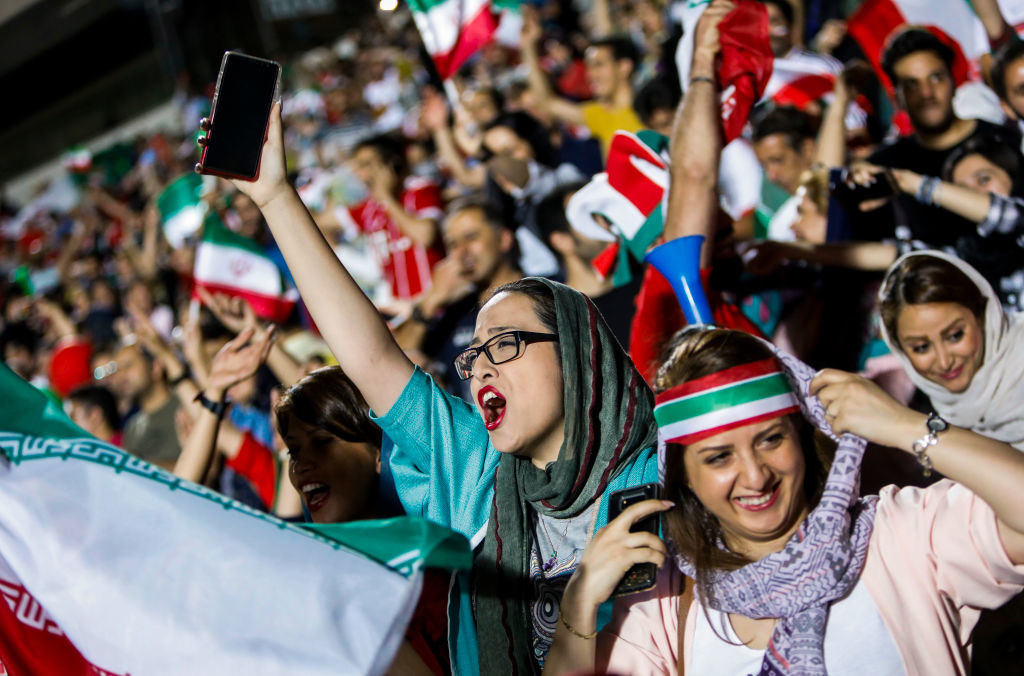 12.
These ballerinas in the Russian Bolshoi Ballet gathered backstage mid-performance to check on their team.
13.
When the Moscow streets basically turned into a giant party, after the Russian team progressed to the quarter-finals for the first time since 1966.
14.
This girl's match commentary for her boyfriend.
15.
This American grandma found out that the 4th of July shirt that she'd been wearing for 25 years is actually the Panama flag.
16.
And this Japanese grandma overheard a Colombian fan practicing how to say "congratulations" in Japanese, and gave her her lucky kimono.
17.
These off-air Panama commentators, hearing their national anthem being played at the World Cup for the first ever time.
18.
The Senegal team's dance moves while training.
19.
And their super-energetic fanbase.
20.
This tweet, which I can't stop laughing at.
21.
This guy developed a form of sign language so he could act out games in real-time for his blind and deaf friend.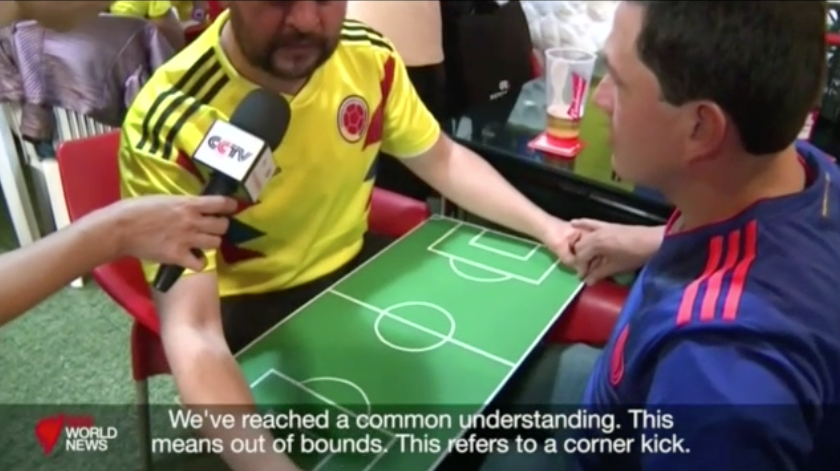 22.
Stormzy pausing his concert in Ibiza to watch England win their match.
23.
The BBC newsroom erupting with cheers as England won the penalty shoot-out – even though they couldn't legally broadcast the vision.
24.
Everything about Ruben Loftus-Cheek, and all the people thirsting over him.
25.
The Croatian team accidentally took out photographers while celebrating, then apologised with kisses.
26.
These three best friends spent five years saving money so they could fly to Russia to cheer on South Africa.
27.
This 19-year-old French striker is donating his bonus to a charity that helps disabled children play sport.
28.
And finally, people scrolled back and uncovered old tweets from a British player from back when he was a novice player.