In case you weren't aware, Lorde's new album Melodrama dropped today, and it's really fuckin' good. So you'd assume that she's probably at home somewhere, celebrating what a queen she really is.
WRONG! Turns out that's EXACTLY what she's been doing.
Kelsey says she was with a couple of her friends on Madison Avenue when Lorde got out of a car, came up to them, and said, "Hey what's up guys."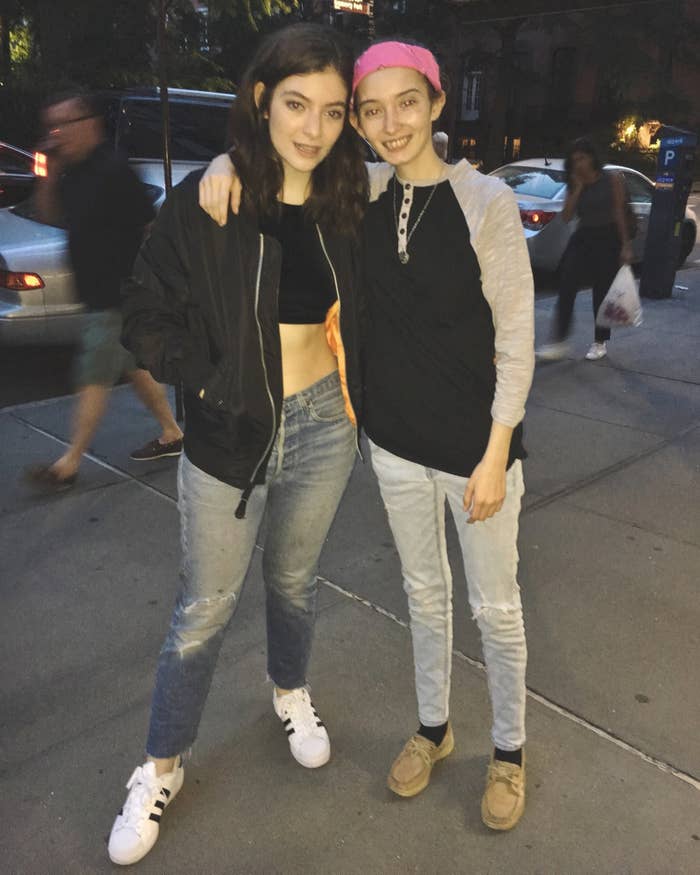 THEN Lorde grabbed Kelsey's phone and just took a bunch of selfies with her.
"I asked what pose she wanted to do for the pictures and she was like, 'I'm gonna poke your cute dimple.'"
Honestly, get you a fave who would do this.