These Kangaroos Boning Under A Full Moon Will Make You Question Your Love Life
A roo with a view.
These two kangaroos hanging out in the moonlight is honestly the most romantic thing that's happened since Ryan Gosling built that house in The Notebook.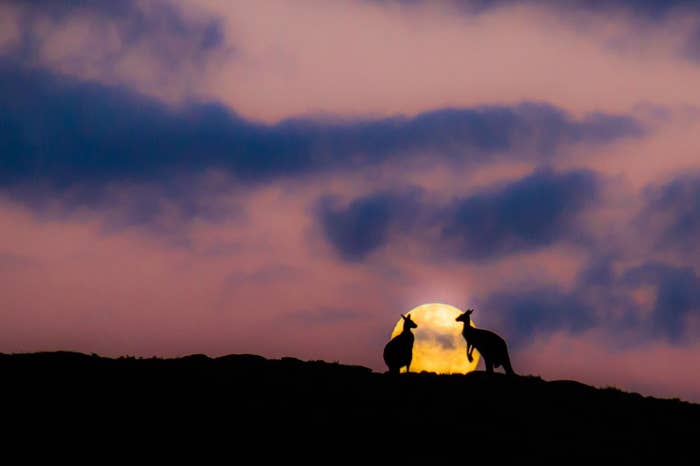 While you're swiping right on Tinder, these two roos are getting it on like nobody's business.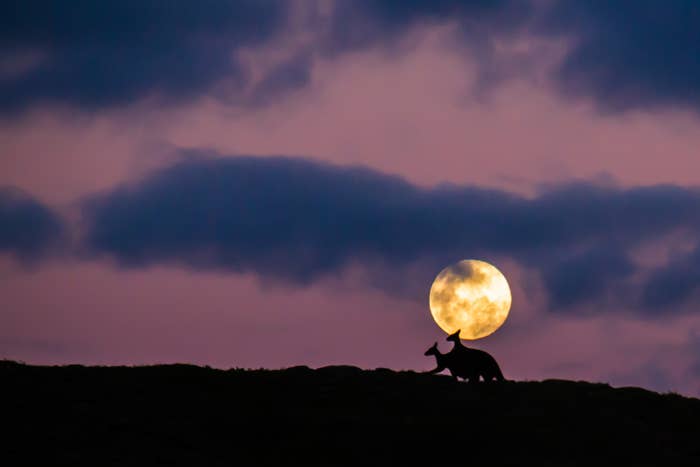 The romantic pair was spotted in Margaret River, WA, by photographer Sean Blocksidge.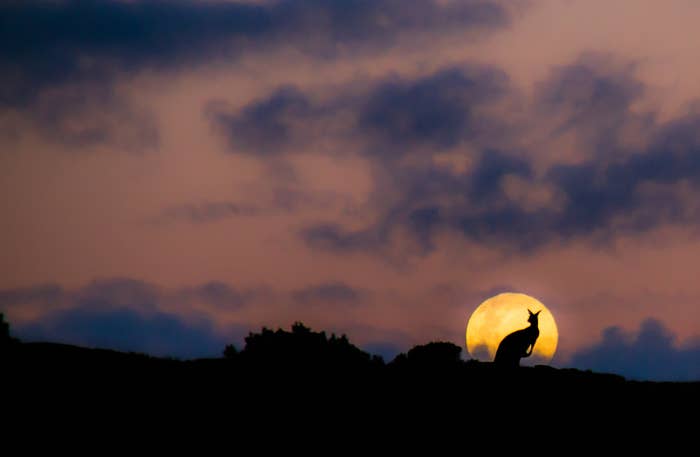 Well, you can't spell root without roo.