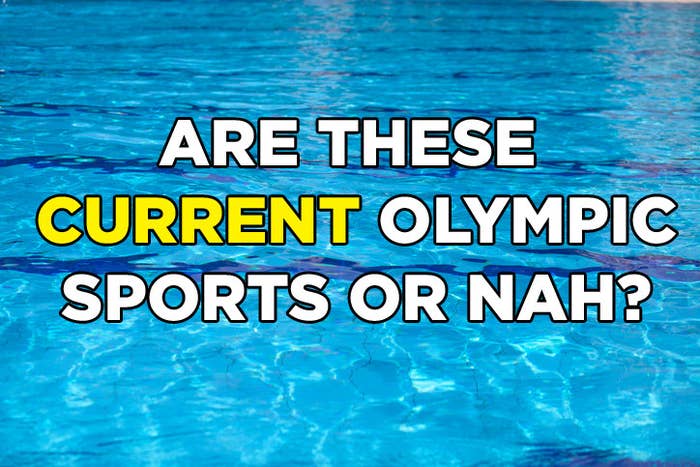 Thinkstock

After being on and off for years, tennis was introduced as a full medal sport in 1988.

Thinkstock

Rugby has only been a sport at five Olympic games, and Rio will be its first appearance as a medal sport since 1924!

Thinkstock

Lacrosse was included in 1904 and 1908, but not since!

Thinkstock

It was only introduced in 2008, but it's definitely a sport!

Thinkstock

It hasn't been in the Olympics since 1936.

Thinkstock

It's been a regular medal sport since 1992!

Thinkstock

It was included once, back in 1992, but hasn't been seen since.

Thinkstock

Probably a bit too fancy for the Olympics, huh? It was included in 1900, but not since.

Thinkstock

Golf is making a comeback for the Rio Olympics, 112 years since the last time it was included as a sport.

Thinkstock

While men do a decathlon with 10 events, women do a heptathlon with only seven. Because women aren't strong enough to do 10, obviously.

Thinkstock

It's real! And oh boy, it's fun to watch.

Thinkstock

Racewalking is real, and is competed as a 20km event and a 50km event.

Thinkstock

Believe it or not, tug of war was a real sport between 1900-1920.

Thinkstock

Baseball was voted out of the Olympic games after 2008, though it was recently announced it'll be coming back for the 2020 games in Tokyo.

Thinkstock

Taekwondo has been a full medal sport since 2000.