1.
Going to the taping of a Saturday Night Live episode is one of those really cool things that just seem impossible to do.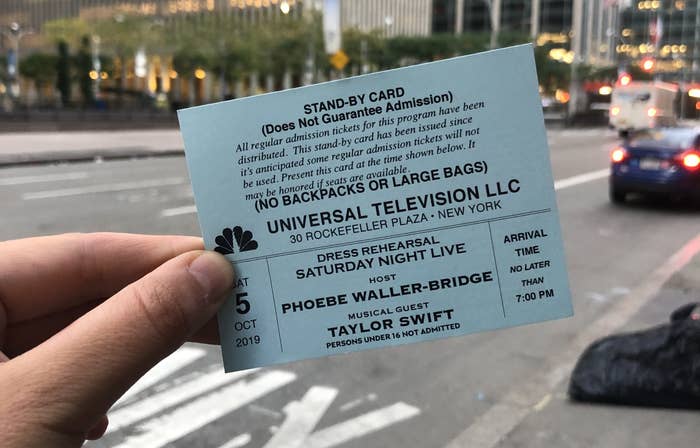 2.
Sometimes you need to get there early, sometimes not so much.
3.
You don't need to wear a diaper.
4.
Bring a chair or source some cardboard.
5.
And bring warm clothes.
6.
You'll take all your stuff home and come back before the show.
7.
You will make friends.
8.
Get ready for a LOT of questions from strangers...
9.
...so it might be easier to make a sign.
10.
If it's raining, you could take a gamble and bring a tent to keep dry — but they're technically not allowed.
11.
As an aside, 5 a.m. is arguably the best time to see Times Square.
12.
Figure out whether you want to do dress rehearsal or live show.
13.
The dress rehearsal is about 30 minutes longer than the normal show.
14.
And the cast is a lot more chilled out for the rehearsal.
15.
It's amazing to watch them put together and break down sets.