This Guy Got Pulled Over For Driving An Esky Without A License
He was just way too chill.
An Australian man was pulled over by police on Saturday afternoon for driving this homemade motorised Esky down a Victorian sidewalk.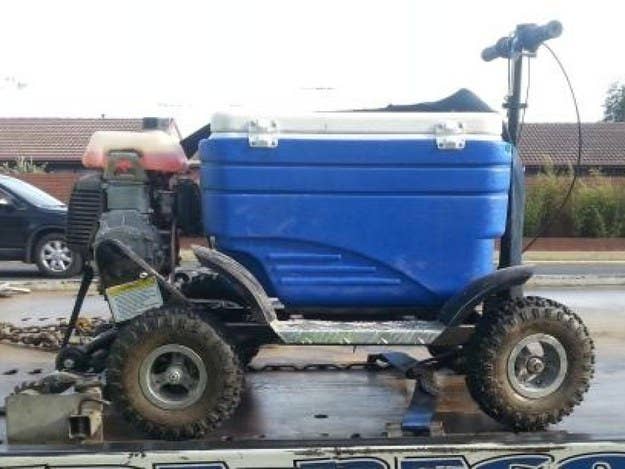 Chris Ryan, whose Esky can reach speeds of 20 km/hr, was fined $1416 for not having a license and for driving an unregistered vehicle.
"I mainly drive the Esky to the shops," he told the Herald-Sun. "It's handy for keeping the groceries and beer cool, but I never drink and drive."
Earlier this month, an Adelaide man was charged with driving a similar vehicle around a shopping centre carpark.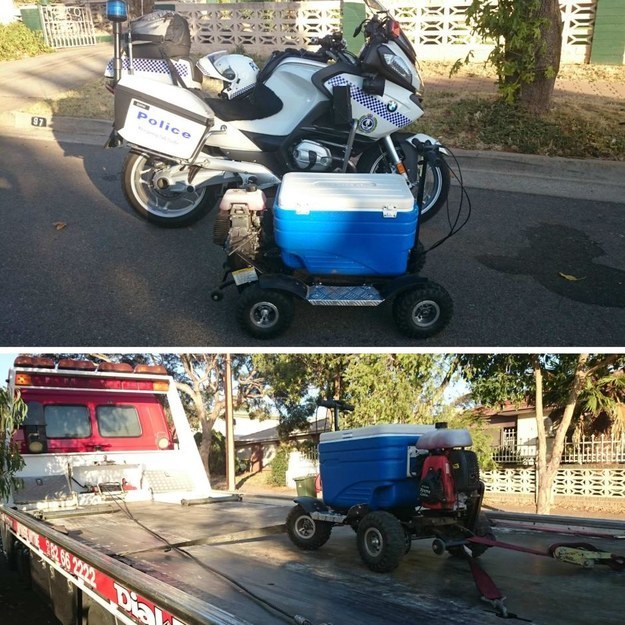 Apparently 'meskies' (motorised eskies) are quite a common occurrence.