We Tried To Contour Our Eyebrows And Here's What Happened
Eyebrows aside, clicking this pen is the most satisfying feeling ever.
by
,
Ah, eyebrows. They're one of those things that, despite changing beauty trends, everyone has a preference for.
And while the thin brow reigned in the '00s, nowadays we're all about that volume and thickness.
Here I was, thinking that all you could really do to your brows is get them shaped and fill them in. But apparently, eyebrow CONTOURING is now a thing?
To make life a little easier, Benefit have made this clicky pen with four different colours, all for different parts of your brow.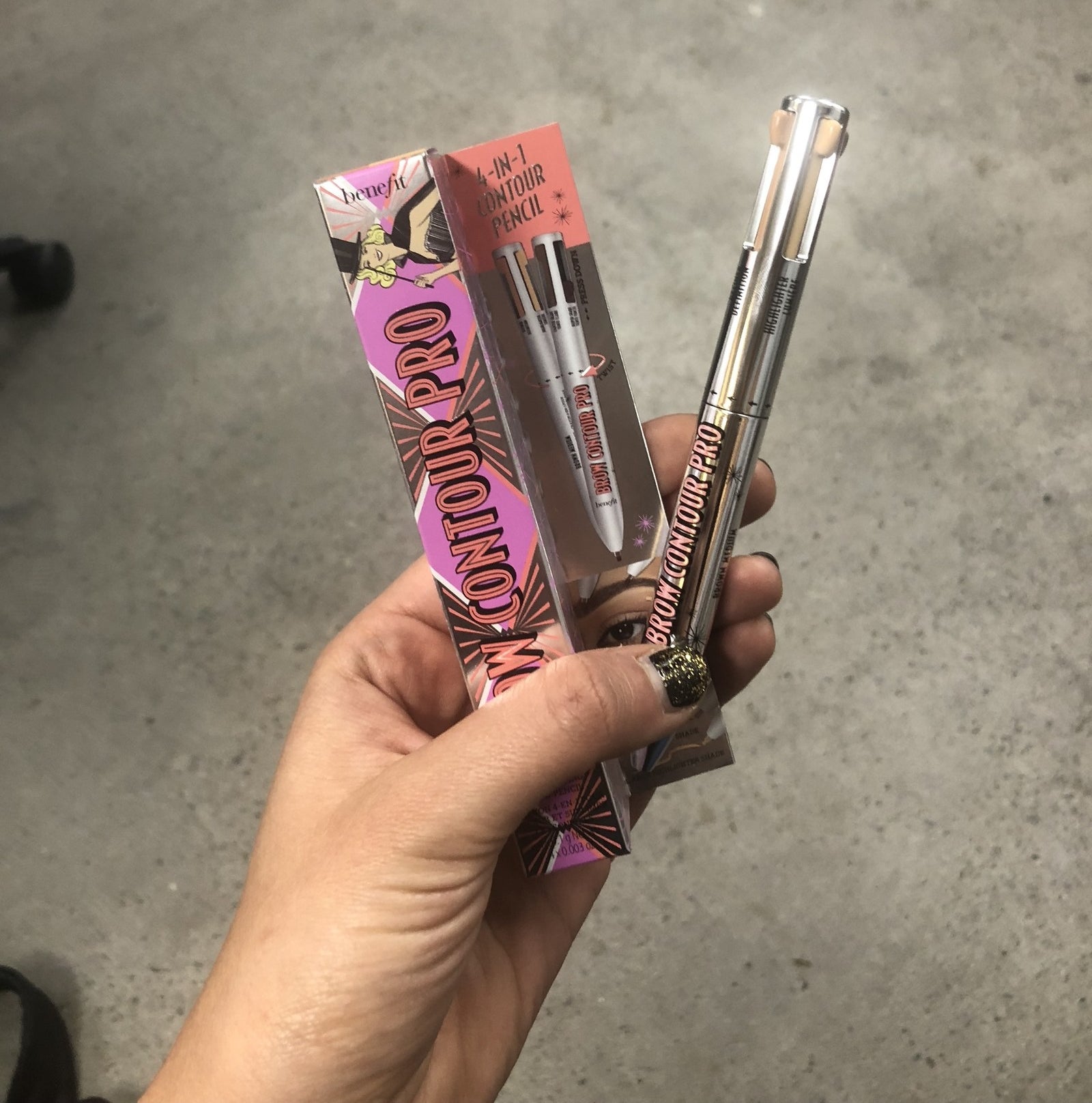 We decided to give it a crack and test the pen out for ourselves.
Jemima never does her eyebrows, so she found the tool pretty helpful.
Michelle is all about brows and preferred her normal brow pencil and concealer method more.
So there you have it: contoured brows are in now, we guess!
BuzzFeed received these goods free of charge with no guarantee of coverage.