Emma Stone appeared on The Late Show to talk about her upcoming film Battle of the Sexes, in which she plays tennis star Billie Jean King.
After chatting about how she started acting, host Stephen Colbert pulled out this drawing that Emma did at age 9, while in therapy.
It's a self-portrait of her, standing next to a little green monster which is supposed to represent her anxiety.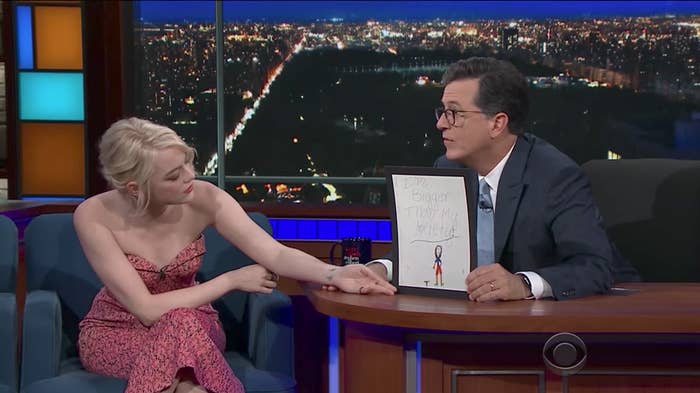 She went on to say that she started therapy at age 7, and doing improv and acting really helped calm her anxiety.