Late Sunday night, it was announced that Taylor Swift donated $250,000 to Kesha, prompting Demi Lovato to pen this tweet:

It didn't take long for Taylor's fans to start defending the singer on social media.


Demi also chose to speak out, defending her actions.
When proudofswift wrote back, Demi replied: "I didn't shade Taylor."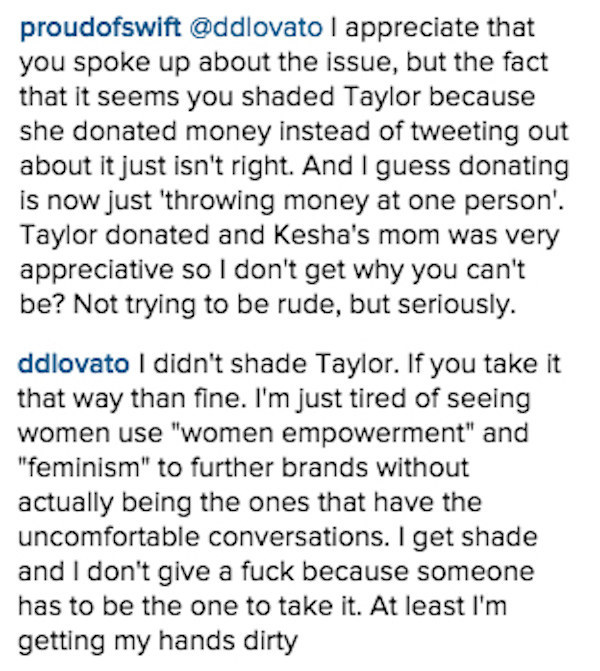 Demi then uploaded this to her Instagram account.