The Dalai Lama appeared at Glastonbury Music Festival over the weekend, delivering a speech in the festival's Peace Garden.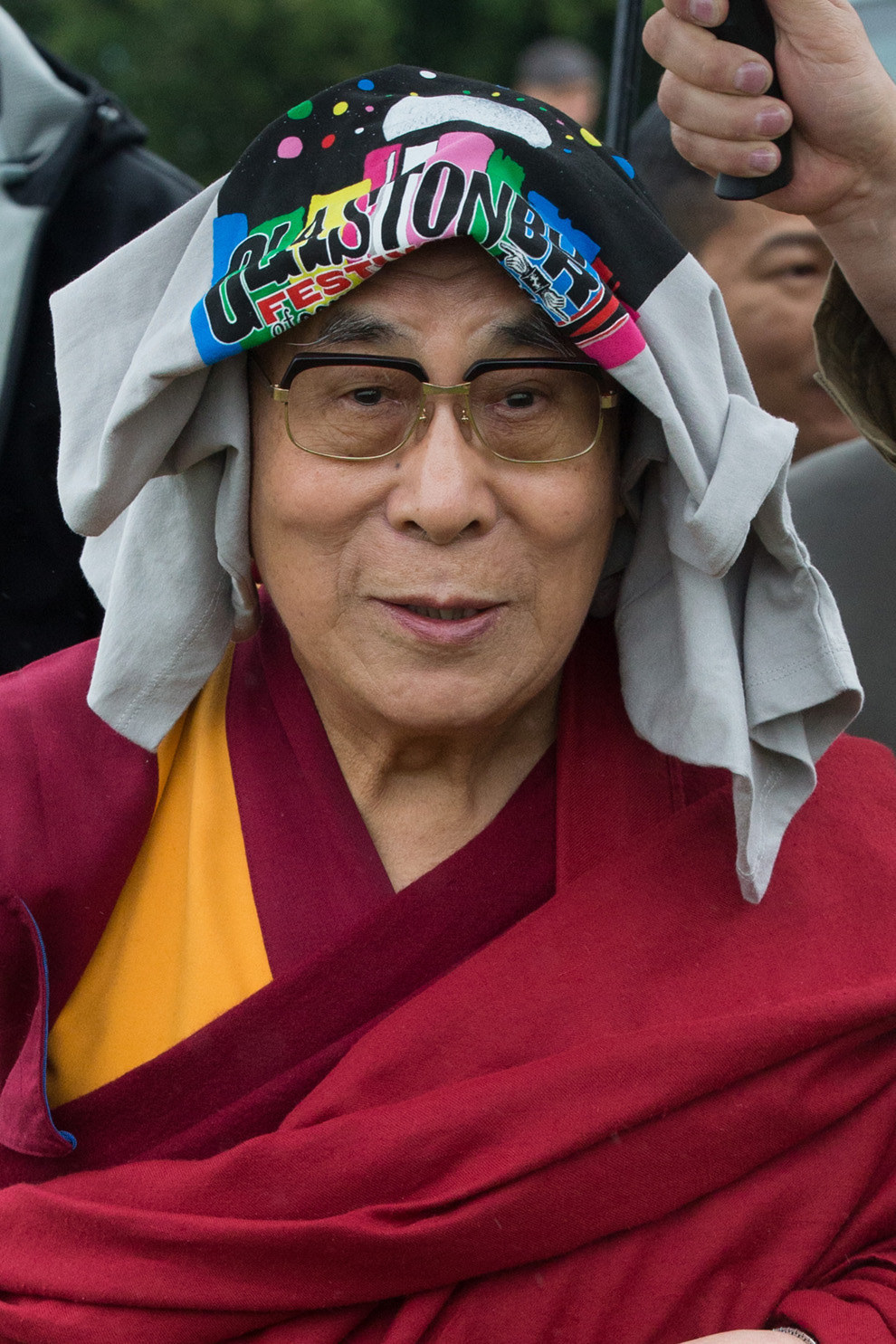 He spoke of violence in the Middle East, calling it "unthinkable", and shared a message of "love and tolerance" with the crowd.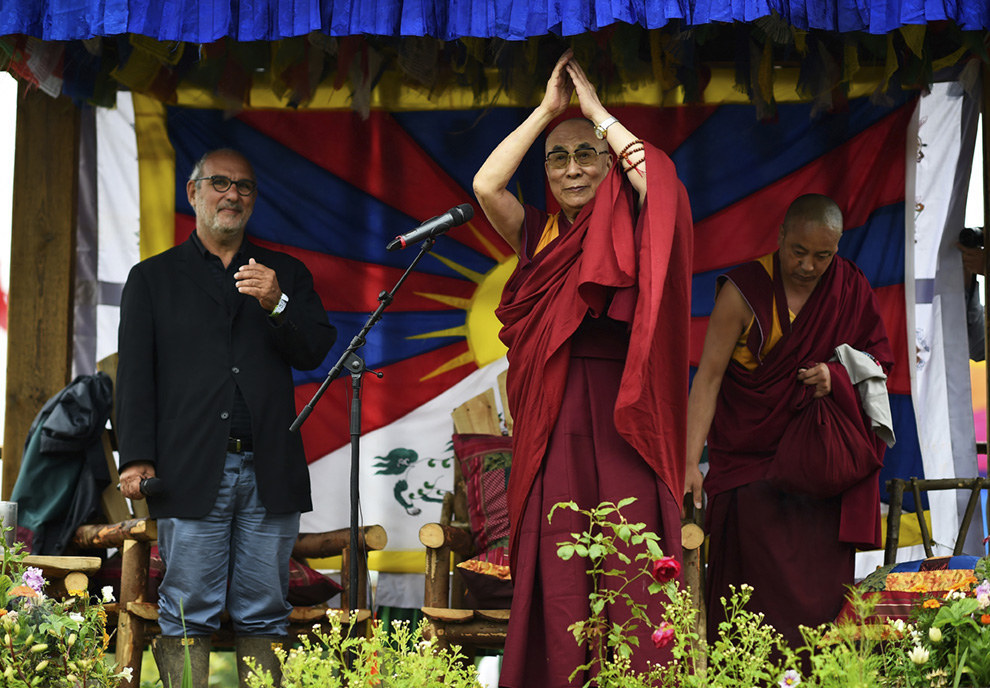 He later joined Patti Smith on the main stage for a climate change debate, where the crowd serenaded him with "Happy Birthday", as he turns 80 next week.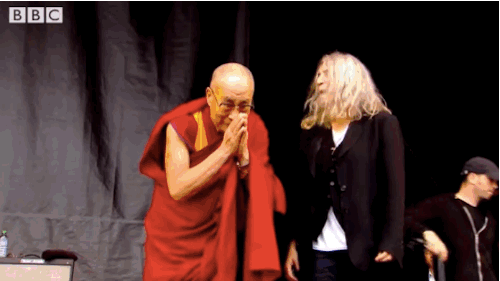 Awwww. <3