Hello, we're Jemima and Dean and we love to eat.
So when we found out that McDonald's Australia was launching a Chicken Big Mac, we were HELLA EXCITED.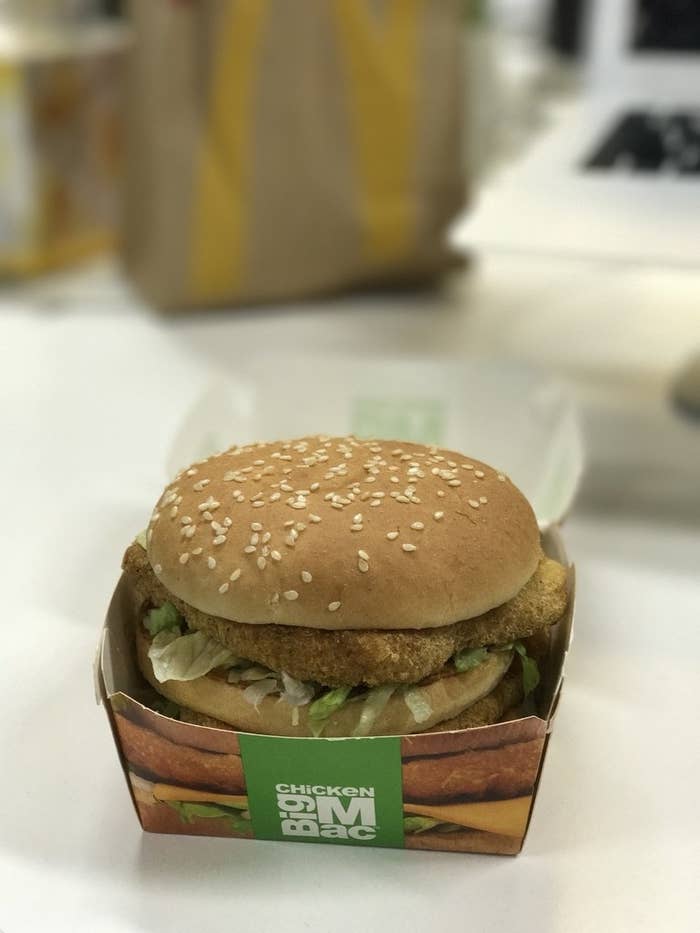 Dean is normally a McChicken man, while Jemima is usually more on a Quarter Pounder kind of vibe.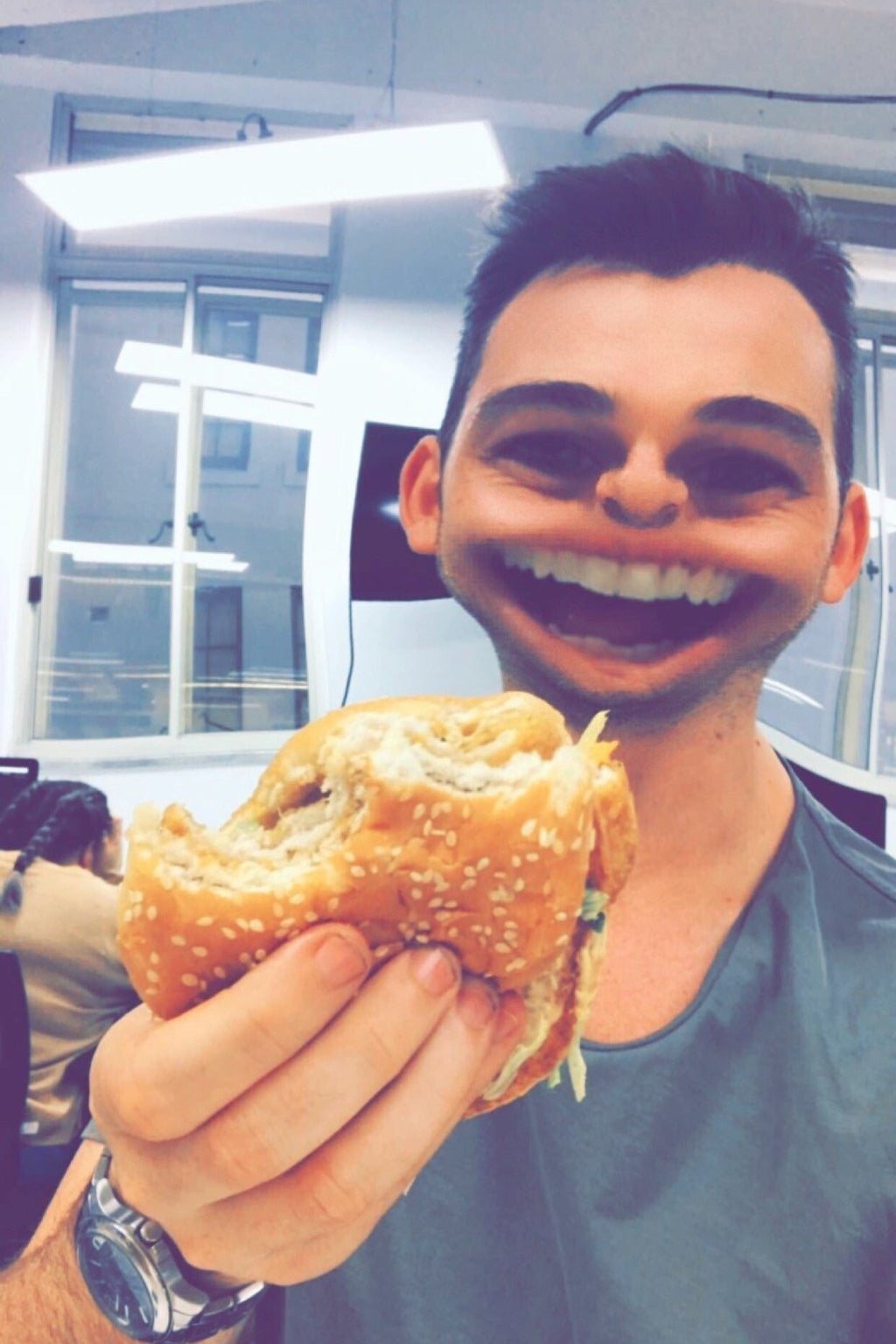 Dean: Growing up I loved McChickens – they were the only burgers I would order. I actually hated the beef in Big Macs, though that was back in the '90s, when they probably had a different grade of meat tbh. Hearing about the Chicken Big Mac I was excited, because in my mind it was basically just a tower of McChickens. Looking at it, not only could I see those golden fillets of deep-fried chicken, but I could see the melted cheese and the Big Mac sauce (the best part of a Big Mac, let's be real)… so MY BODY WAS READY!!!
Jemima: Big Macs are my favourite drunk food, and I FKN LOVE the sauce. When Big Macs first launched in Australia, they were $1.50. I vividly remember eight-year-old me saving up my 50c pocket money for THREE WEEKS so I could buy one. God, that's embarrassing. But just goes to show what a Big Mac fan I really am. Though I'm not normally a chicken-orderer at Macca's I'm very intrigued by the idea of a McChicken with Big Mac sauce and pickles.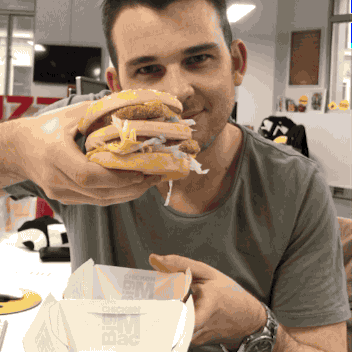 You wouldn't think that chicken + cheddar + pickles + Big Mac Sauce would equal a good burger but, oh boy, it does. They've literally combined the two best menu items into one perfect package. And we weren't even drunk. It was an almost addictive taste, and we ended up finishing both burgers despite intentions to only have a few bites each.
CORRECTION
An earlier version of this post said we were excited to get the burger before the rest of the world. In fact, we meant the USA, as we realise this burger has been available in parts of Asia. Even New Zealand got it before Australia! WHAT?