Katy Perry showed up at the Grammy Awards tonight wearing what can only be described as Quite A Look.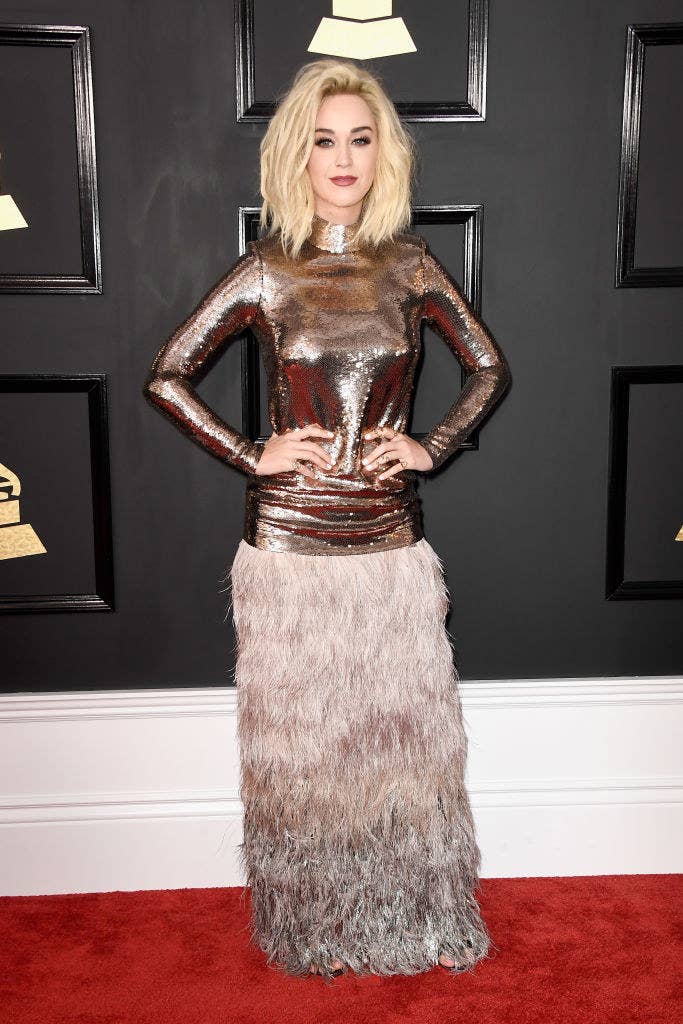 On the red carpet, she told Ryan Seacrest that she took a break from music for her mental health. When he asked how that went, she had this to say:
Which most people assumed was a reference to Britney Spears.
And oh boy, Britney fans are pissed.
Of course, #KatyPerryIsOverParty started trending on Twitter.
Honestly, Katy. Never piss off the Britney fans.