PicMonkey

Via PicMonkey

Via PicMonkey
Which Nicki Minaj Tweet Are You Based On Your Birth Month?
"If I was a different "kind" of artist, Anaconda would be nominated for best choreo and vid of the year as well. ???"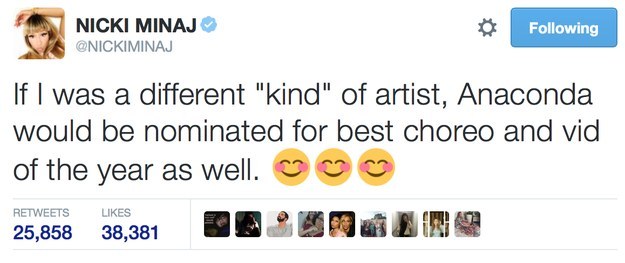 "They don't wanna see u out here showing them teeth & them dimples ?"

"I didn't know ppl could b so ungrateful until I met u. ???"

"Can u pls get off my penis?"

"Make your girl feel beautiful and stfu ?"
"Yea. I had ya man buyin me mad snacks. Wuts good?"

"I respond to text messages in my head. Sometimes weeks go by before I realize I didn't respond in real life. I'm working on that."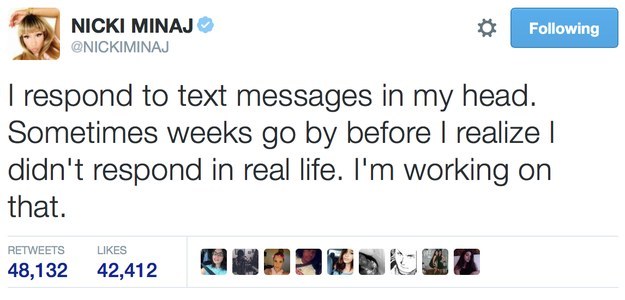 "Ppl make plans when they're high. When the high wears off, they get confused wondering wtf they were thinking when they agreed to dat sh*t??"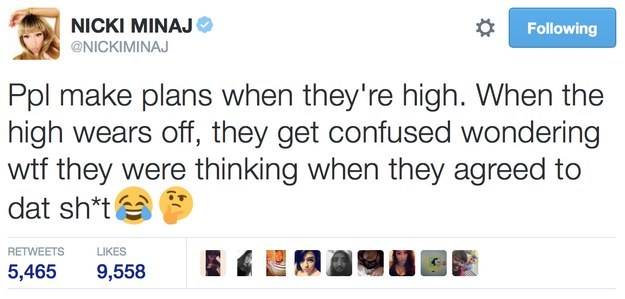 "I've gone toe to toe w/everyone of your favorite male MC's. To undermine my skill & diversity as an MC is actually comical @ this point. ???"
"If your video celebrates women with very slim bodies, you will be nominated for vid of the year ?????????????"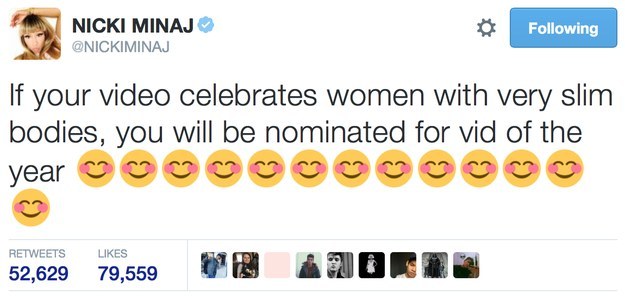 "The irony of a person telling u what not to tweet, tweeting "it's my Twitter, I'll tweet what I want" ?????? Deez nuts in that ass"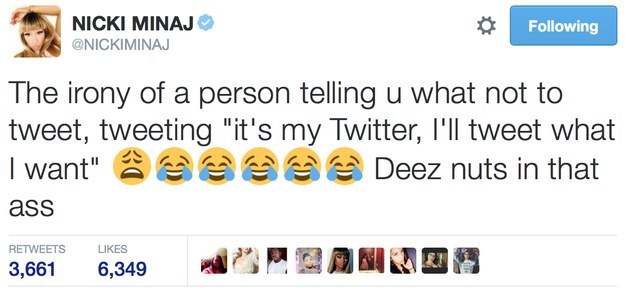 "Instead of dragging your mother, learn the difference between "you're" & "your", ding bat"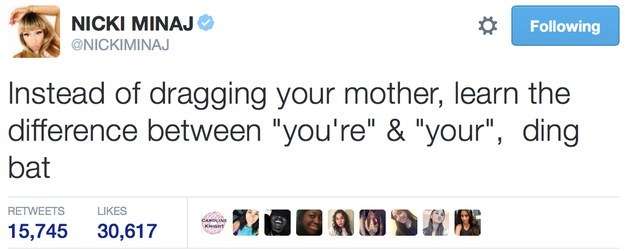 Did you know you can sign up for a BuzzFeed account and create your own Community posts? Get started here!
This post was created by a member of BuzzFeed Community, where anyone can post awesome lists and creations.
Learn more
or
post your buzz!