Warner Bros. Pictures / via PicMonkey

"You tell those spiders, Ron."

"Messrs. Moony, Wormtail, Padfoot, and Prongs offer their compliments to Professor Snape and request that he keep his abnormally large nose out of other people's business."

"I want to bury him. Properly, without magic."

"Honestly, Ron, how can people be in two places at once?"

"I didn't mean to blow her up, I just...lost control."

"This is mad. Who'd want to be taught by me? I'm a nutter, remember?"

"We're going to make them proud, Neville. That's a promise."

"I solemnly swear that I am up to no good."

"Sorry, Professor, but I must not tell lies."

Warner Bros. Pictures / via PicMonkey

"She needs to sort out her priorities."

"You're a little scary sometimes, you know that? Brilliant...but scary."

"If we die for them, Harry, I'm going to kill you."

"A cat? Is that what they told you? It looks more like a pig with hair if you ask me."

"Why spiders? Why couldn't it be 'follow the butterflies'?"

"Do you think she knows I exist?"

"That's my girlfriend, you numpties!"

"You'll pay for that one, Malfoy! Eat slugs!"

Warner Bros. Pictures / via PicMonkey

"Books! And cleverness! There are more important things — friendship and bravery..."

"Fear of a name only increases fear of the thing itself."

"No, Harry, you listen. We're coming with you. That was decided months ago — years, really."

"Honestly, am I the only person who's ever bothered to read Hogwarts, A History?"

"Just because you have the emotional range of a teaspoon doesn't mean we all have!"

"At least no one on the Gryffindor team had to buy their way in. They got in on pure talent."

"Now, if you two don't mind, I'm going to bed before either of you come up with another clever idea to get us killed — or worse, expelled."

"I mean, it's sort of exciting, isn't it, breaking the rules."

"Levi-o-sa, not Levi-o-sar!"
Which Albus Dumbledore Quote Should Be Your Life Motto?
"It does not do to dwell on dreams and forget to live."

"Happiness can be found, even in the darkest of times, if one only remembers to turn on the light."

"Words are, in my not-so-humble opinion, our most inexhaustible source of magic. Capable of both inflicting injury and remedying it."

"It is our choices, Harry, that show what we truly are, far more than our abilities."

"Numbing the pain for a while will make it worse when you finally feel it."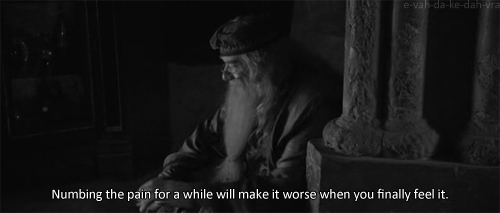 "For in dreams we enter a world that is entirely our own. Let them swim in the deepest ocean or glide over the highest cloud."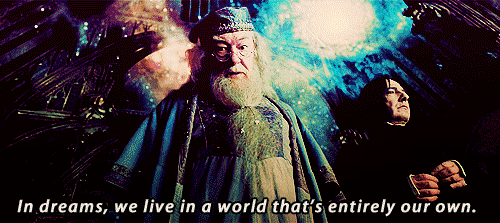 "Soon we must all face the choice between what is right and what is easy."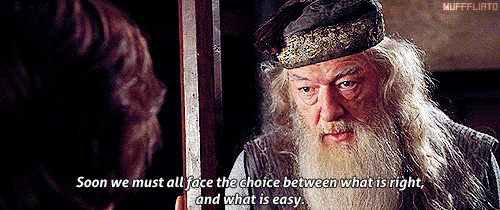 "It takes a great deal of bravery to stand up to our enemies, but just as much to stand up to our friends."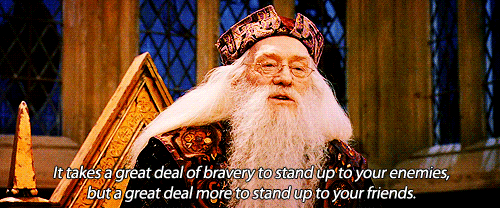 "While we may come from different places and speak in different tongues, our hearts beat as one."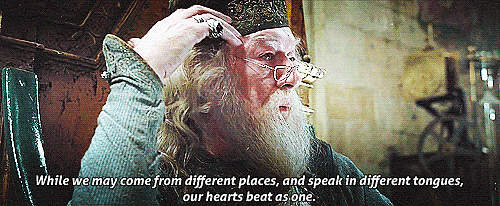 Did you know you can sign up for a BuzzFeed account and create your own Community posts? Get started here!
This post was created by a member of BuzzFeed Community, where anyone can post awesome lists and creations.
Learn more
or
post your buzz!