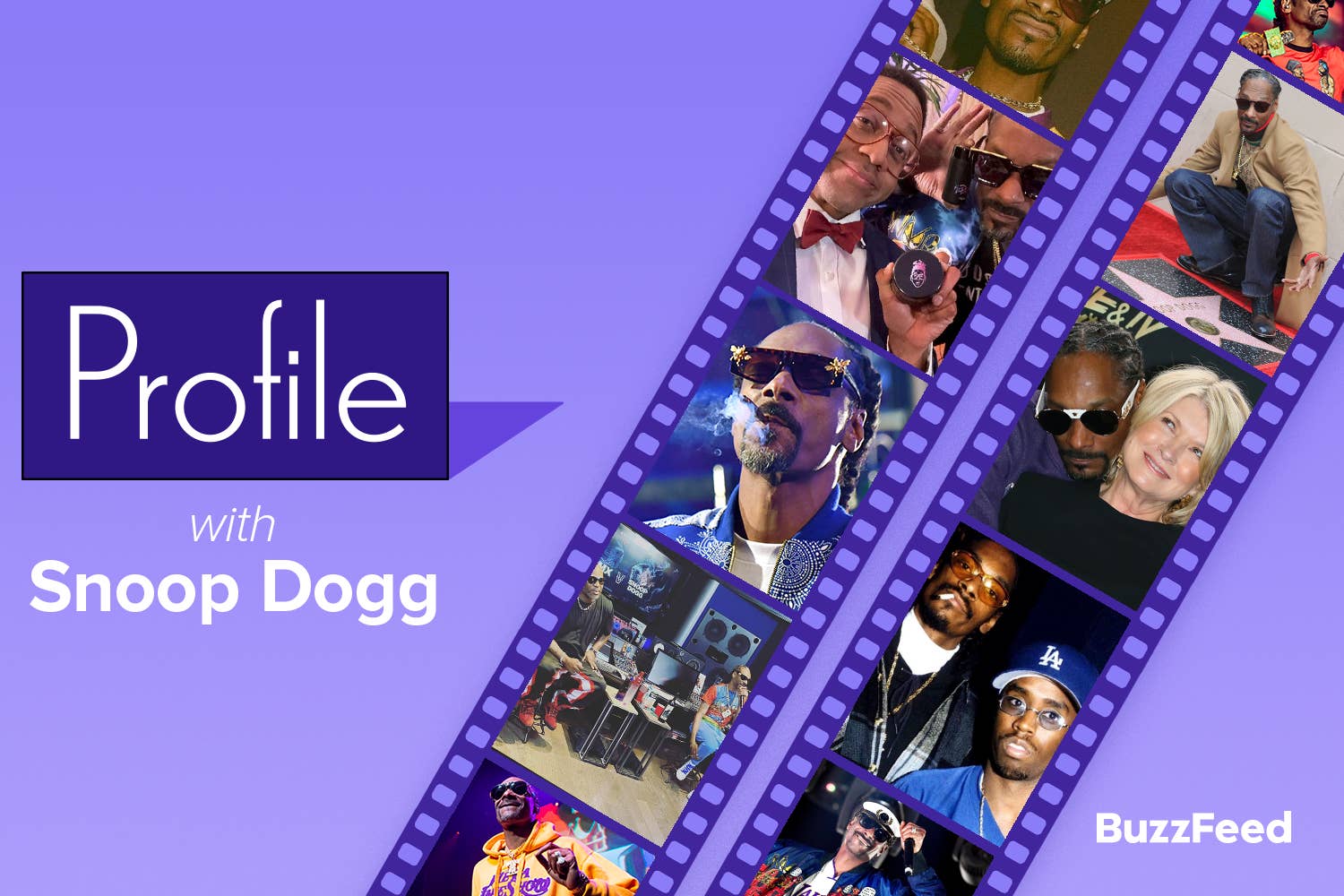 If you know your hip-hop history, then you know that Snoop Dogg was originally featured on Dr. Dre's The Chronic as an up-and-coming rapper — followed quickly by the release of his own debut album, Doggystyle, in 1993. Since then, Snoop, real name Calvin Cordozar Broadus Jr., has cemented himself as one of the world's most iconic rappers. But the Grammy-nominated artist hasn't stopped at music.
With an IMDb page that rivals most lead actors — not to mention a recent star on the Hollywood Walk of Fame and induction into the WWE Hall of Fame — Snoop has only expanded his endeavors, most recently cofounding Triller Fight Club, a fight promotion company, which has put on some of the biggest events in the last two years, including performances from Justin Bieber, Ice Cube, and other artists.
The legend recently sat down with BuzzFeed via Zoom to chat about some career highlights, his friendships with Martha Stewart and the late DMX, the ongoing plague of police corruption in America, and so much more.
With a career spanning almost three decades, you're easily considered a legend in the rap game — do you remember the first time you heard your music on the radio? What was that experience like?
Just happy. Happy to hear myself, and I wanted to hear it again. I wanted to make more music, so I could have more than one song on the radio. My initial feeling wasn't to be content. I was like, "I want more."

Well, you definitely got more. Not only are you a legendary artist and businessman, but you're also part owner of Triller Fight Club. How did this passion start?
Just wanting to try different things. I wanted to have fun and converse with people. Also, to collaborate and reach out to find people who might be excited in doing different things. Fight club is something that we all needed, and we're going to continue to keep giving it to you.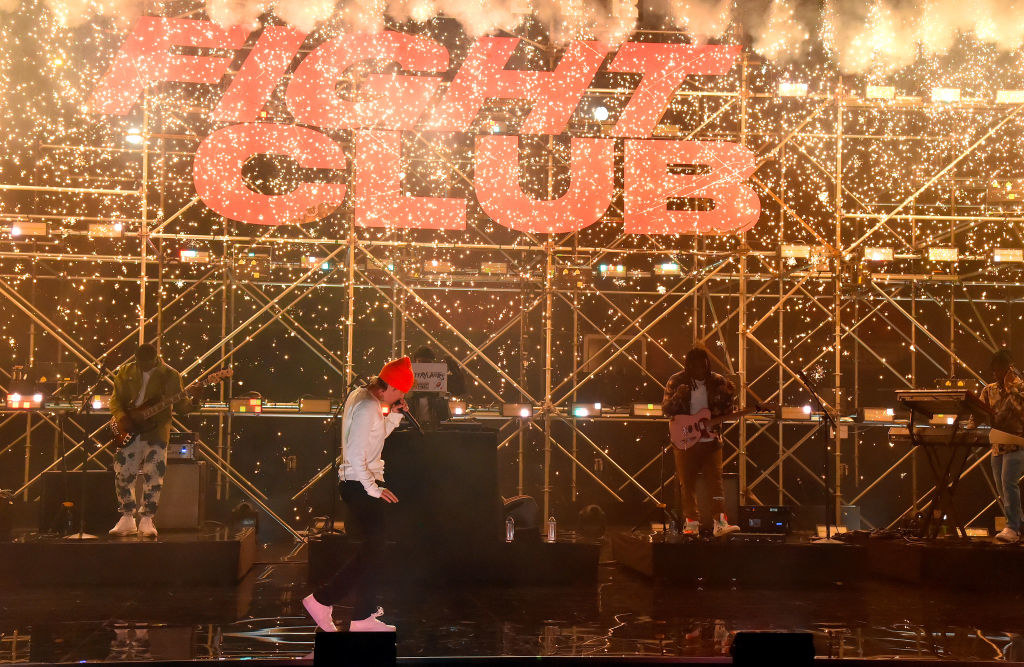 Who's a dream matchup you would like to see headline Triller Fight Club?

Wow. Probably the heavyweight championships because they have two title holders in the UK right now. I think Fury and Joshua [Writers note: Fury holding both WBC and The Ring belts, and Joshua with the WBA, IBF, and WBO] — I would like to see either one of those fighters come over here and fight one of our champions. You know what I'm saying? America vs. the UK.

You recently performed at a Fight Night event with your hip-hop group, Mount Westmore — featuring you, E-40, Too Short, and Ice Cube. How did that come about? And what can we expect from this joint album?

During the pandemic, we just all decided to get together and start making music; once we collaborated on the music, we had to come up with a name because it's a group. We have about 40 songs and a couple of videos. Now we are just ready for some big label, or some big money guy to come along and say, "Hey, I believe in you. I'll make it happen," because we're not trying to do a regular record deal.
Which East Coast rappers would be on your own personal Mount Rushmore?
That's crazy [hard] because you gotta have LL Cool J; you gotta have Slick Rick. I would throw Jay-Z in there because he had such a long career. He did that. I'm debating on either Nas or the old school [groups], because that's a tough one. Damn, it's going to be hard leaving Whodini and Run-DMC out. I love old school, and I love Nas, too, for holding on for so long. I will let the East Coast figure out who the fourth face is.

Speaking of legends, we lost one recently — DMX. Knowing him for so long, can you speak to the impact he left on the industry and world?

I think the impact that DMX had was that he always prayed for you before he prayed for himself. That's a giving angel, a spirited person who God called home to rejoin him. He got his angel wings. Whenever you heard DMX, he was always preaching and testifying, and giving examples of how to do better, even if he wasn't doing right. He prayed for you to make sure you were alright. That's the sign of a true prophet, a true angel. I feel like what he did on this Earth is going to continue to play over and over and over, leaving so many jewels with us. That's what you're supposed to do. When you're here, you're supposed to let your work speak for you. And his work has definitely spoken.

"He always prayed for you before he prayed for himself."
To some, DMX may have come off as a hard-nosed type of person. What is something about him that people would be surprised to know?
He loved old-school music, like R&B music. He loved old-school cars, and old-school R&B music. You wouldn't hear him listen to rap — you would hear him listening to music from the '60s and the '70s. He would be singing it and feeling it. He also loved gospel music as well. So, you can't look at what we say and think that's all we do. It's always something that inspires us to do what we do, and most likely it's some great music that helped us create other great music.
One thing you both had in common was making the transition into acting. What was your craziest experience working with an actor?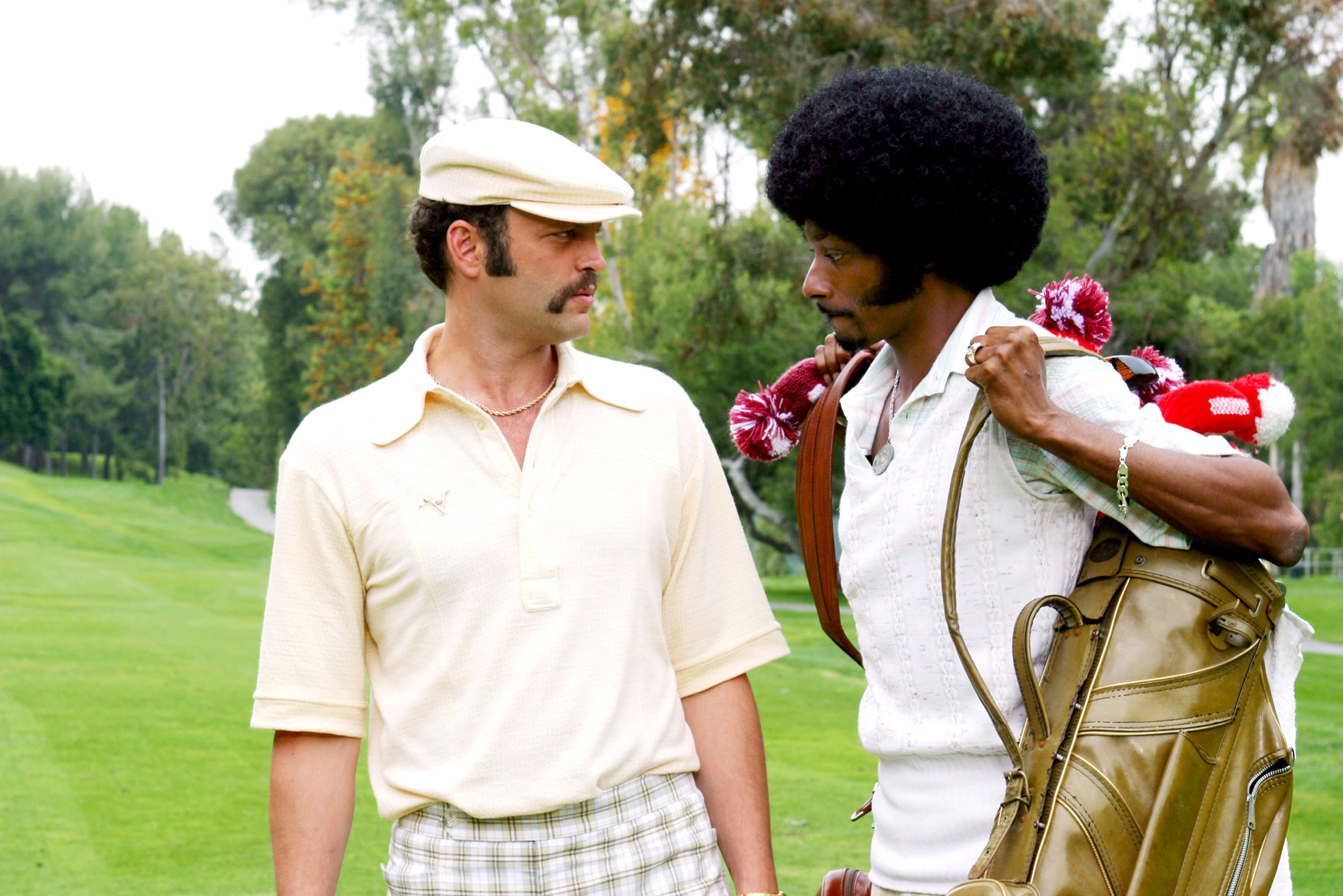 Vince Vaughn's motherfuckin' ass. We were doing Starsky and Hutch. In this one scene, I was on the golf course. I was supposed to interrupt his conversation and on the script it says that when I interrupt Vince, he tells me to shut the fuck up or something to that effect, and I'm supposed to just take it and walk off. So we rehearse; we do that. When it's time for action and we're shooting the scene, I walk up to him, interrupting him. This motherfucker slapped the shit out of me! This ain't in the script; he just slapped the dog shit out of me. *Powww!* "Shut the fuck up." And I looked at him like I wanted to punch him, but I just went right back into character, and I accepted it. After the scene, he comes and hugs me real tight saying, "I didn't mean to hit you. I just got caught up in the moment, and just felt like it was supposed to be." I said, "It felt like I should be kickin' yo ass right now," but left him alone and stayed in acting mode. Me and him became good friends after that. We've hung out, chilled, all kinds of shit. But that threw me off, getting slapped in the movie and not knowing that was coming.

So, I've got to know, who was your favorite actor to smoke on set with?

Willie Nelson is always going to be my favorite to smoke with. That's the greatest to ever do it, come on. Willie Nelson — that's American history right there.

Another celeb we recently saw you teaming up with was Jaleel White. He announced his new cannabis brand, itsPurpl. How was that? Did you ever think you'd smoke with Steve Urkel?
Not really, but I mean, he was always one of the coolest guys on TV. So, for him to come back with a different light and to still be hip, still be fly? It felt good looking out for him. His brand is top notch too; it's really good. It's really, really good.

Speaking of collabs, we've got to talk about Martha Stewart. Do you have a favorite memory from working with her?

"We're just two people who honestly love each other."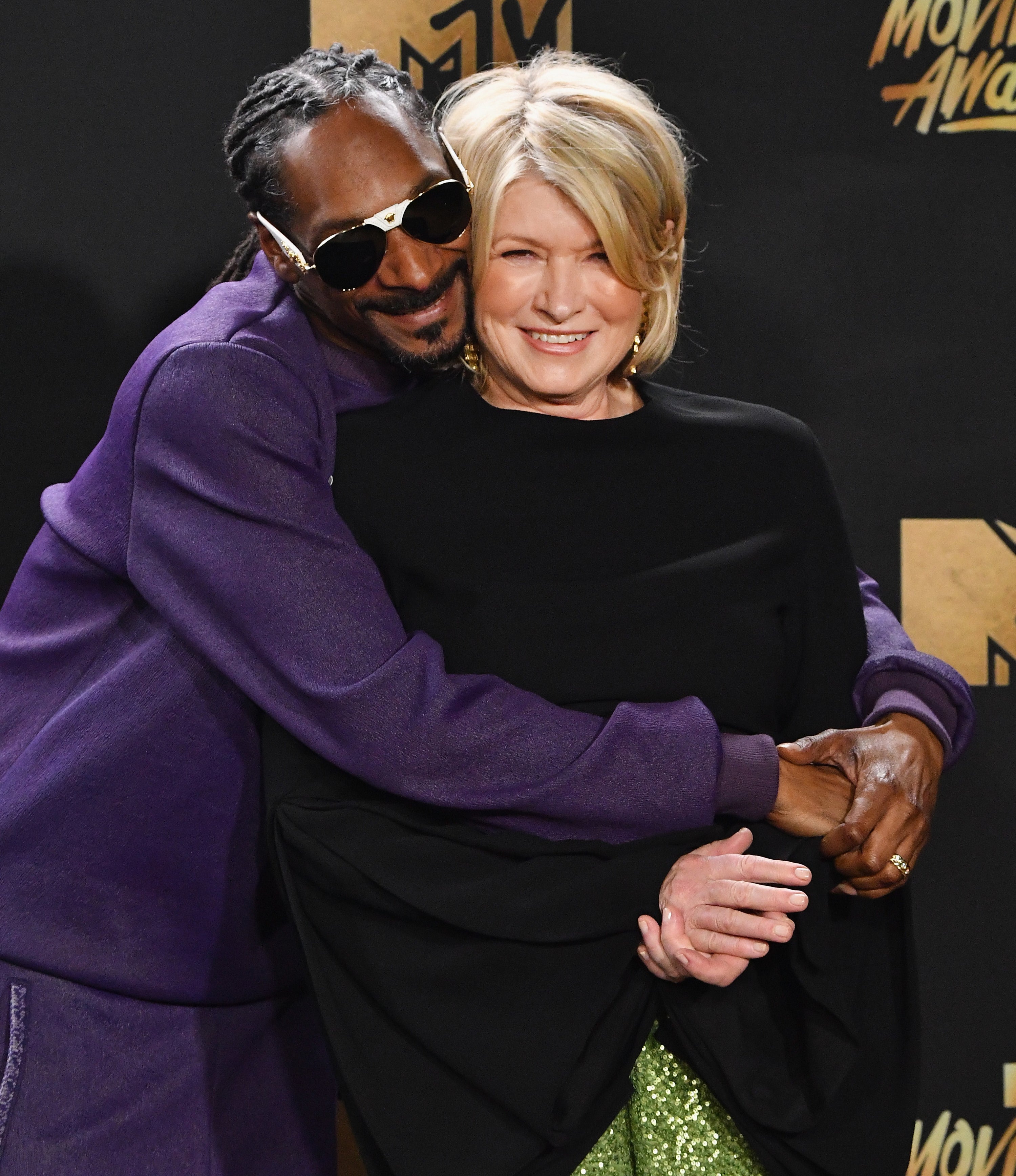 Every time I'm around her is a great memory because we share a special kind of relationship. We're just two people who honestly love each other, and love what we do, and bring out the best of each other. Every moment we're together is a special moment.

Is there a food or meal that you can confidently say you cook better than Martha?

Hell yeah, and she knows it. Bacon, eggs, grits, and waffles — she already know what it is; she can't fuck with me on that. I taught her a few tricks on the bacon tip. Anything else...you know, I have to bow down. But when it comes to the bacon game? I think I got her.

Switching gears a bit, I want to talk about a more serious topic. Growing up in Long Beach and living in LA, police presence was nothing new for you. What's your reaction after hearing the verdict from the murder of George Floyd?

Policing [actually] began with the KKK. They were supposed to round up all the slaves, and then they were given uniforms and called the police. It's the system, homie. They need to just tear that whole system down and start new. Train officers the right way, and don't allow this to happen, because it's not an accident why it's happening. It's the system and the way it was built; it's the way it was designed.
The system was not designed for Black people. And there's no way you're going to fix it by allowing these crooked-ass cops and these crooked-ass lieutenants, DAs, and all these people who're tied into the system continue to run the shit the way that they want it to work.
So, in my mind, [not] until you tear that shit all the way down and come up with some whole new laws, and make them accountable for crimes [will things change]. When they commit a crime, they should lose their pension, as well as pay due time in the regular penitentiary, with some of the same motherfuckers they sent away. Then they can see what reality feels like. They're human, too. They shouldn't be above the law.
Being a Black dad, did you have a talk with your kids about what's going on?

Nope, I don't talk to my kids about any of that shit; I'm just being honest with you. Why talk to them about it when they can see the shit? What am I going to tell them? Just like the generation before me — the "We shall overcome/We're going to march" generation.
Do you think the verdict will change things in the legal system in regards to police?

I think it's going to change in certain parts, because now [the police] know that they can be charged, or can actually be convicted. It's just a matter of how much time he gets. Five or 10 years? If he gets 25 to 30 years, and it's gonna feel like, "Damn, if you kill a Black man or kill somebody without cause or reason, I can actually go to jail for this shit, like a regular person, and lose my pension, lose all these great things that are established for me and just be treated like a regular civilian."

Lastly, I'd love to know: What's the best piece of advice you've ever been given?

Look in the mirror and do you. You can do that easily. When you master that, the whole world will follow.
Thanks for chatting with us, Snoop! Be sure to check out his new album, From tha Streets 2 tha Suites, streaming everywhere.