We Drank Hella Old Wine And Lived To Tell The Tale
We did a grape job testing this wine gadget.
We hope you love the products we recommend! Just so you know, BuzzFeed may collect a small share of sales from the links on this page.
The Hobbit's Bilbo Baggins went on an incredible journey where he ventured for months across the lands of Middle Earth. All while facing incredible life-threatening perils.
My story is not even remotely fucking close to what he went through. My journey, starts on Amazon. Where the dangers are being broke, and praying Prime shipping is an option on an item. True terror.
It all started when I came across this miracle wine device that seemed too good to be true.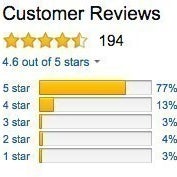 They claimed it had the ability to preserve a recorked bottle of wine for days. Some Amazon reviews claimed WEEKS!
Of the 194 Amazon reviews, 139 are 5 star verified purchase reviews. This has to be legit right?
A bottle of Private Preserve costs about $10. And for that price, I'm willing to give about any weird device a try.
The idea is that this ~special~ mix of gas creates a protective blanket that keeps air in the bottle from touching the wine. This will supposedly preserve the wine from oxidation, allowing you to keep a resealed bottle of wine around longer.
You spray a couple quick bursts of Private Preserve into the bottle and quickly stick the cork back in. It's that simple.
Well I'm no wine connoisseur, but I was willing to put my body – and the bodies of my colleagues – to the test.
WARNING: NOT VERY SCIENTIFIC TESTS AHEAD.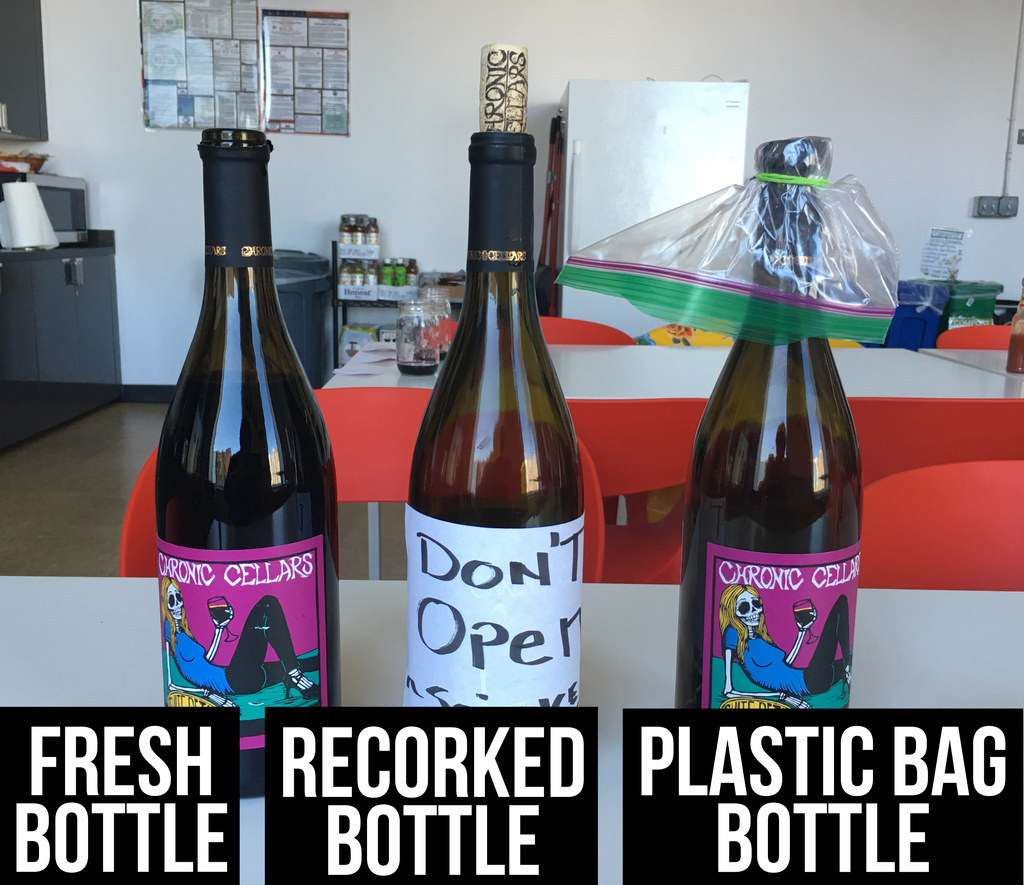 LET THE TASTING BEGIN!
To skip to the chase: NOTHING TASTED VERY GOOD.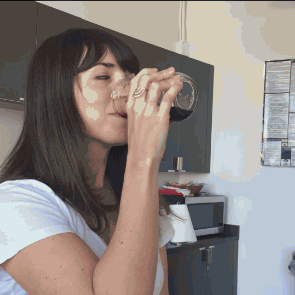 There were a huge range of reactions: from "This is almost like juice" to gagging sounds and furrowed brows. I'll admit I probably should've used a better wine, but this is a test for the every person! This product should work on even the most shitty of wines!
The results were all over the goddamn place.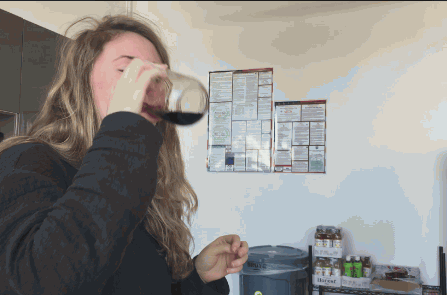 These two reactions are to the same plastic bag-sealed wine sample. I thought that everyone would have died after drinking it. But to each their own tastes.
Of the seven people tested, only one guessed all three samples correctly. And that one person was me (fuck yeah 🙌🏽). Everyone else either guessed one correctly, or none of them.
Should you buy this?