Nintendo did something that it has never done before: It made an app for your phone, and it's kind of awesome.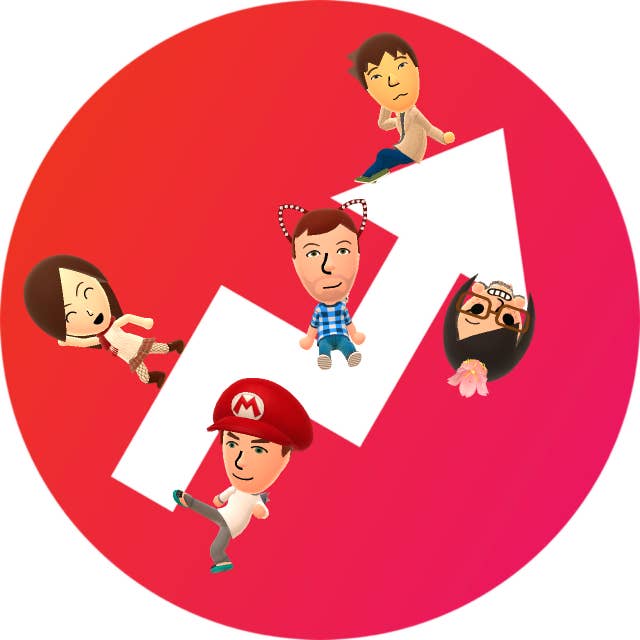 But I'm not entirely sure Nintendo had this in mind when it created Miitomo (free, iOS and Android).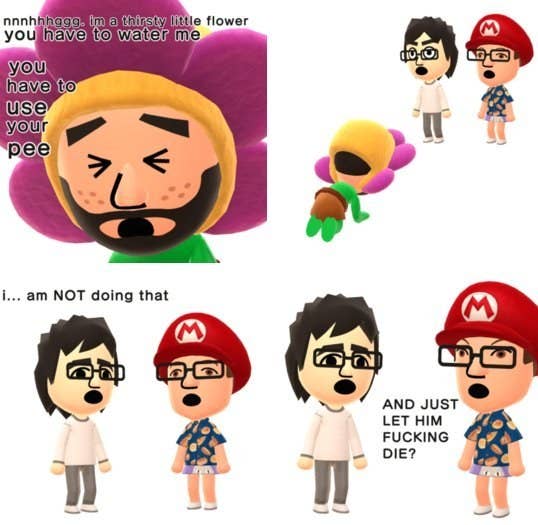 It has exploded in popularity so much that it's dethroned the long-reigning free apps in the App Store's top charts.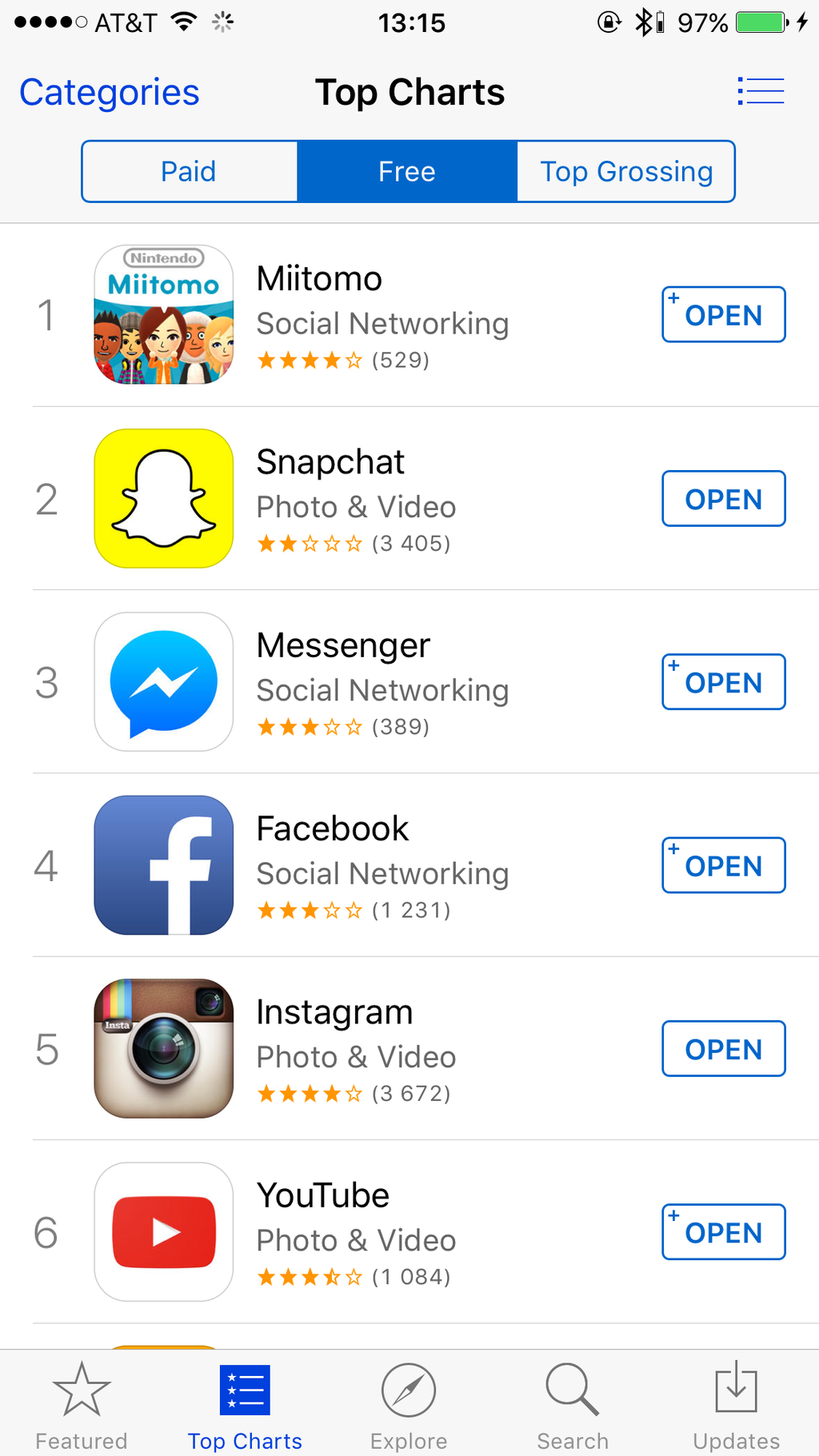 So what the hell is Miitomo?!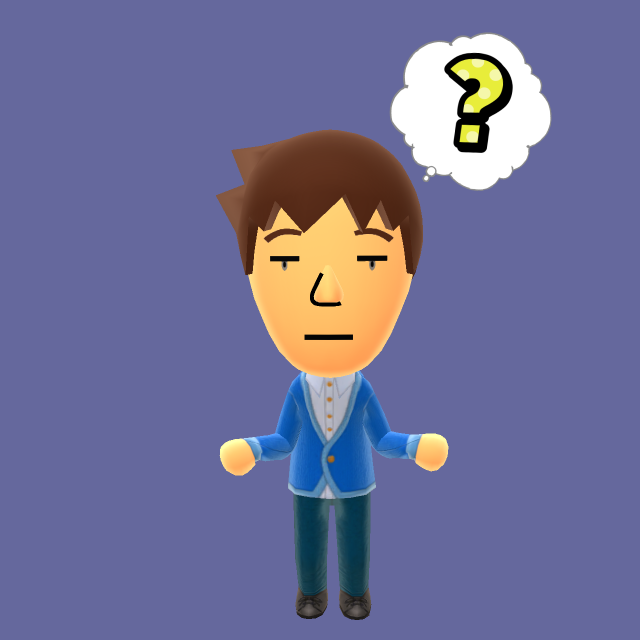 Miitomo is sort of like a more personalized, intimate version of Twitter with prompts.
Here's how it works: It creates an avatar (or Mii) of yourself. The app will try its damnedest to find a match for your face.
You can modify your Mii, too. There was even an option that captured my perpetually messy hair.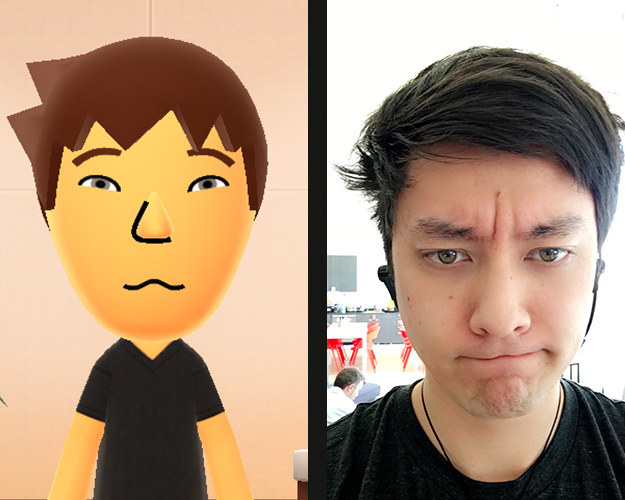 Miitomo is fun on the surface, but it gets real deep with the introspection. After you create a Mii, you'll be asked to complete a personality test.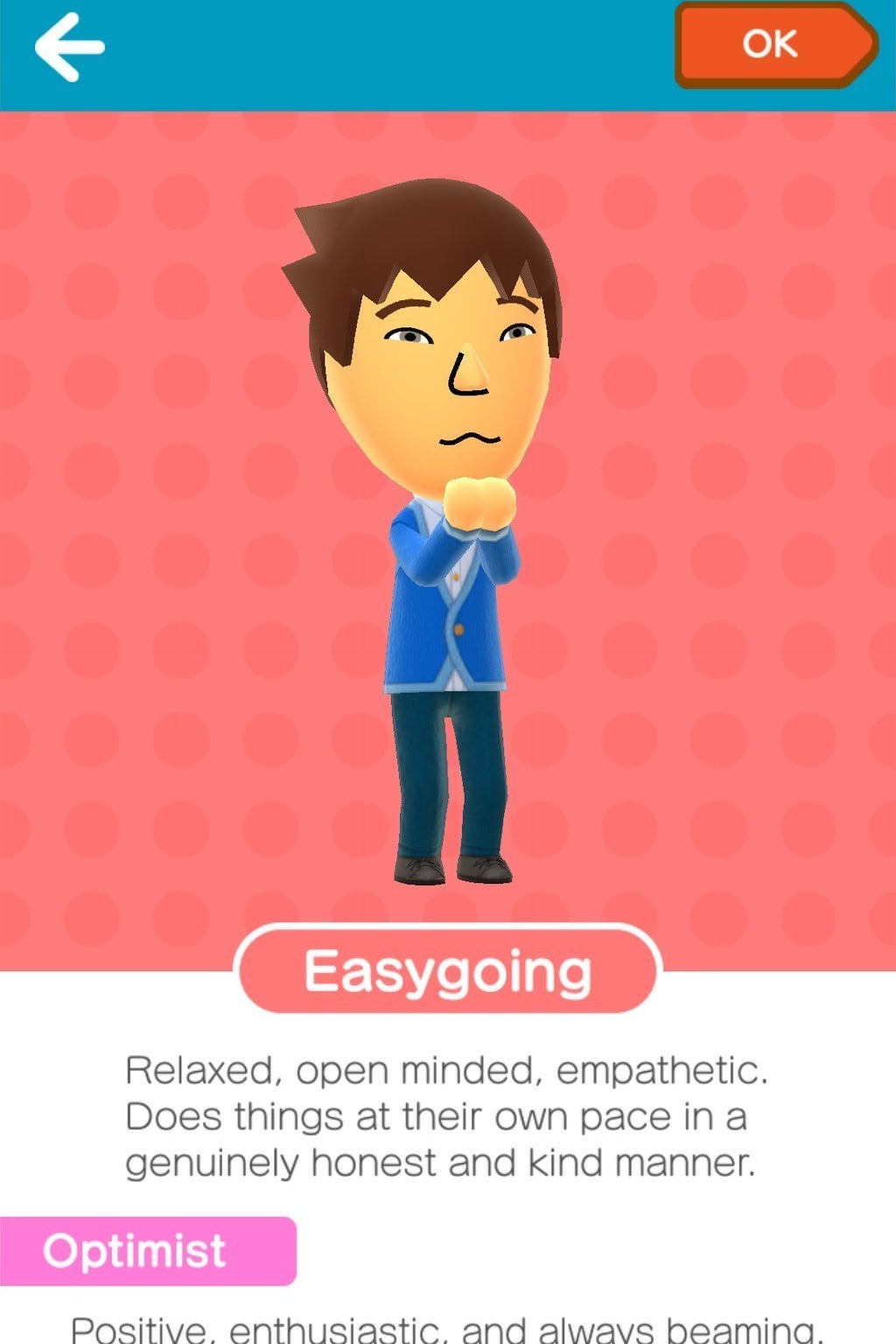 It's up to you to set the intensity of various traits. The app then prescribes a personality type, which is shockingly accurate. I'm a big Myers–Briggs Type fan, and this fits the description of my type (INFJ). You can also see your friends' personality types, which is cool.
Then you're dropped into your virtual living room. Here, there's an in-game shop that lets you become the sausage-y schoolgirl you've been hankering for.
Friends can visit my living room or I can visit them.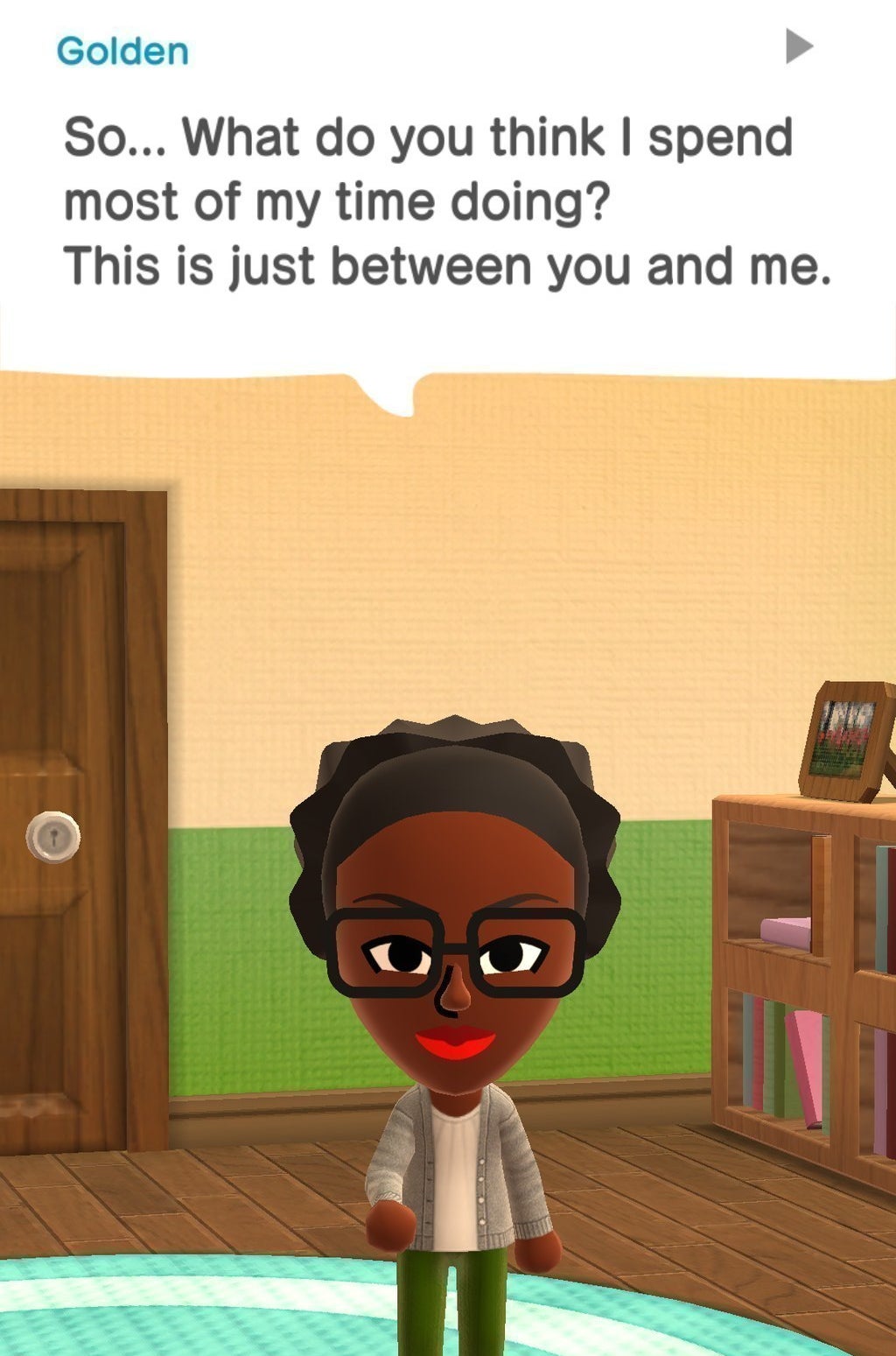 Miitomo will sometimes ask a question that is only shared between two friends. When it says, "This is just between you and me," the answers are private. Other times, the questions are public and the responses are too.
I don't talk about myself very much, but Miitomo has got me to share some things I wouldn't normally.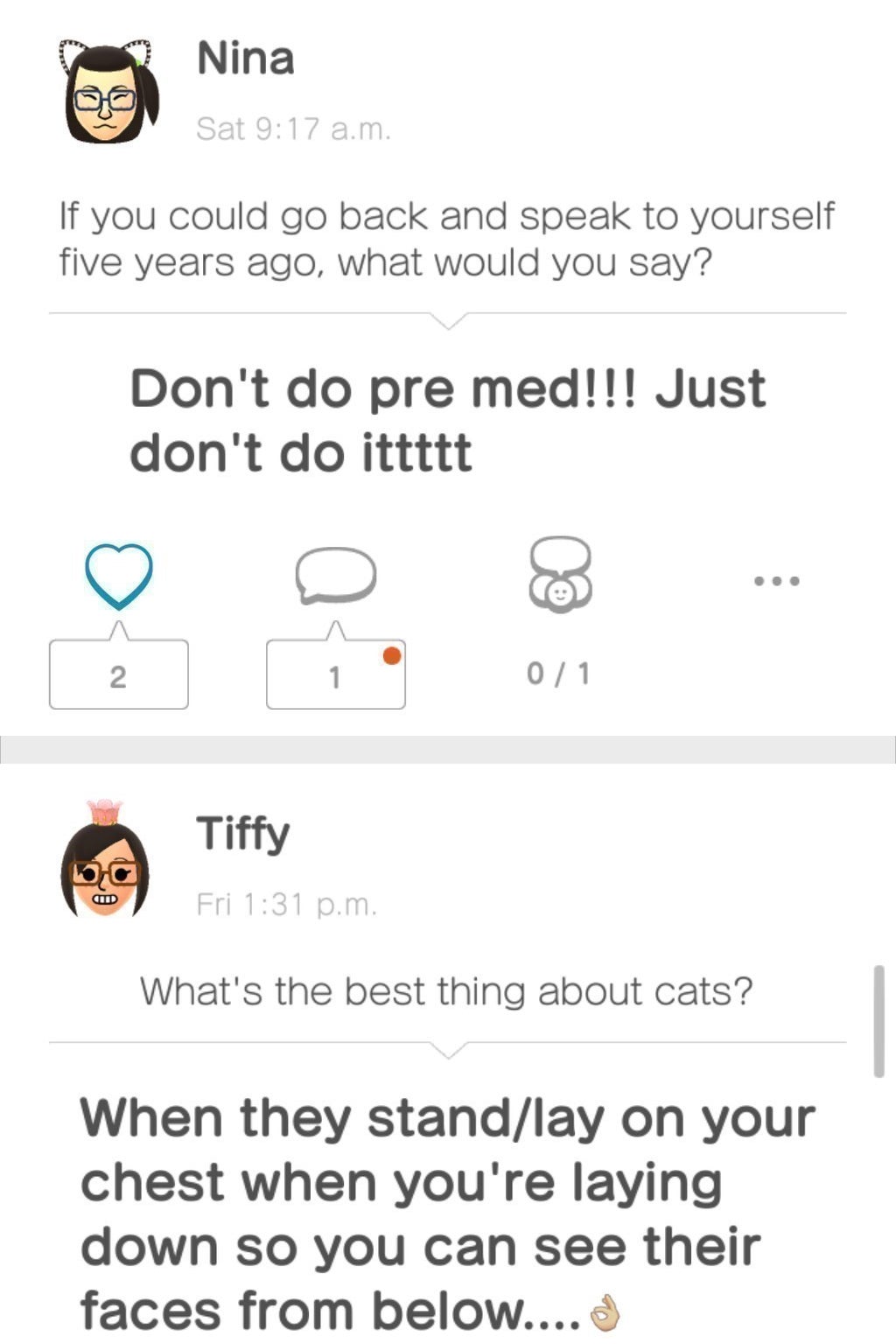 There's a Twitter-like feed, where you can see your friends' responses. I've learned a lot about my friends on Miitomo, some of whom I've known for years.
An interesting feature is that your Mii will react to the context of your responses. For example, a friend wrote, "And now I'm crying..." and her Mii started crying. 😭
My friend Ben said it best: "It's addicting. The questions are innocent enough to keep you answering but private enough to make you feel like you're reading people's diaries."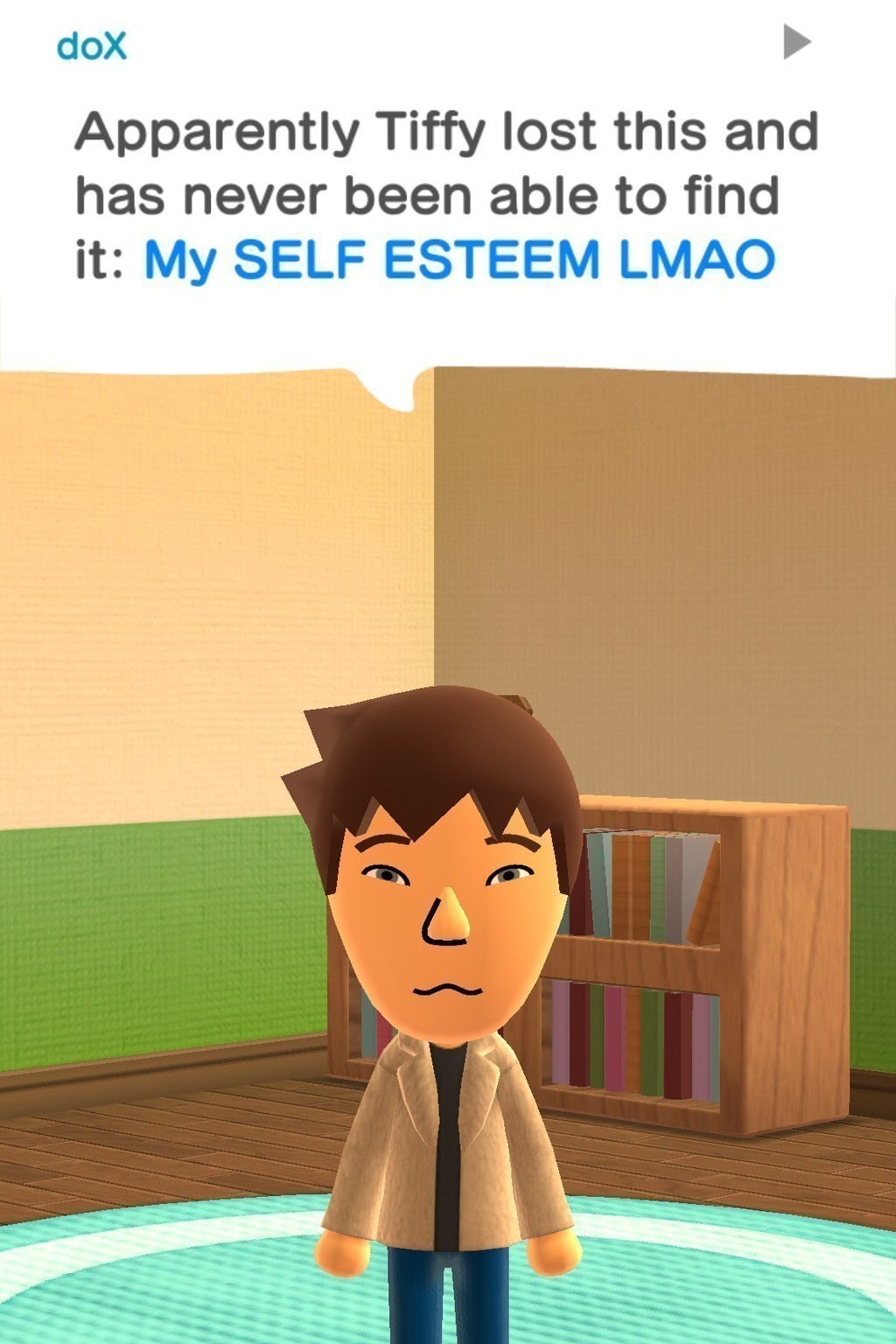 He's right. It's addicting. I've answered nearly 50 questions so far.
There's a game, too. Miitomo Drop lets you use your friends as pachinko pieces. You can watch them tumble to their death and win cat-themed clothing.
Miitomo's best feature by far is Miifoto, where you can direct a scene and manipulate your friends' Miis however you please.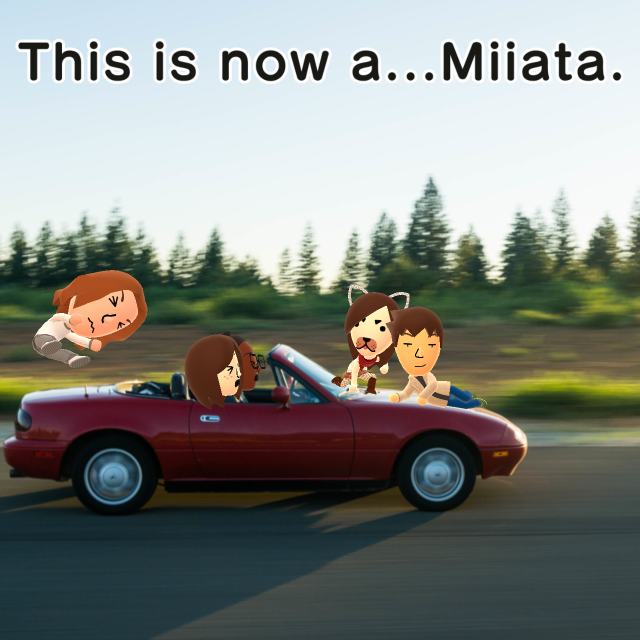 Miifoto's editing interface is super easy, and you'll be creating nightmarish art in no time!
Amazingly, Nintendo has managed to gamify social media in a way that doesn't make its users feel uncomfortable.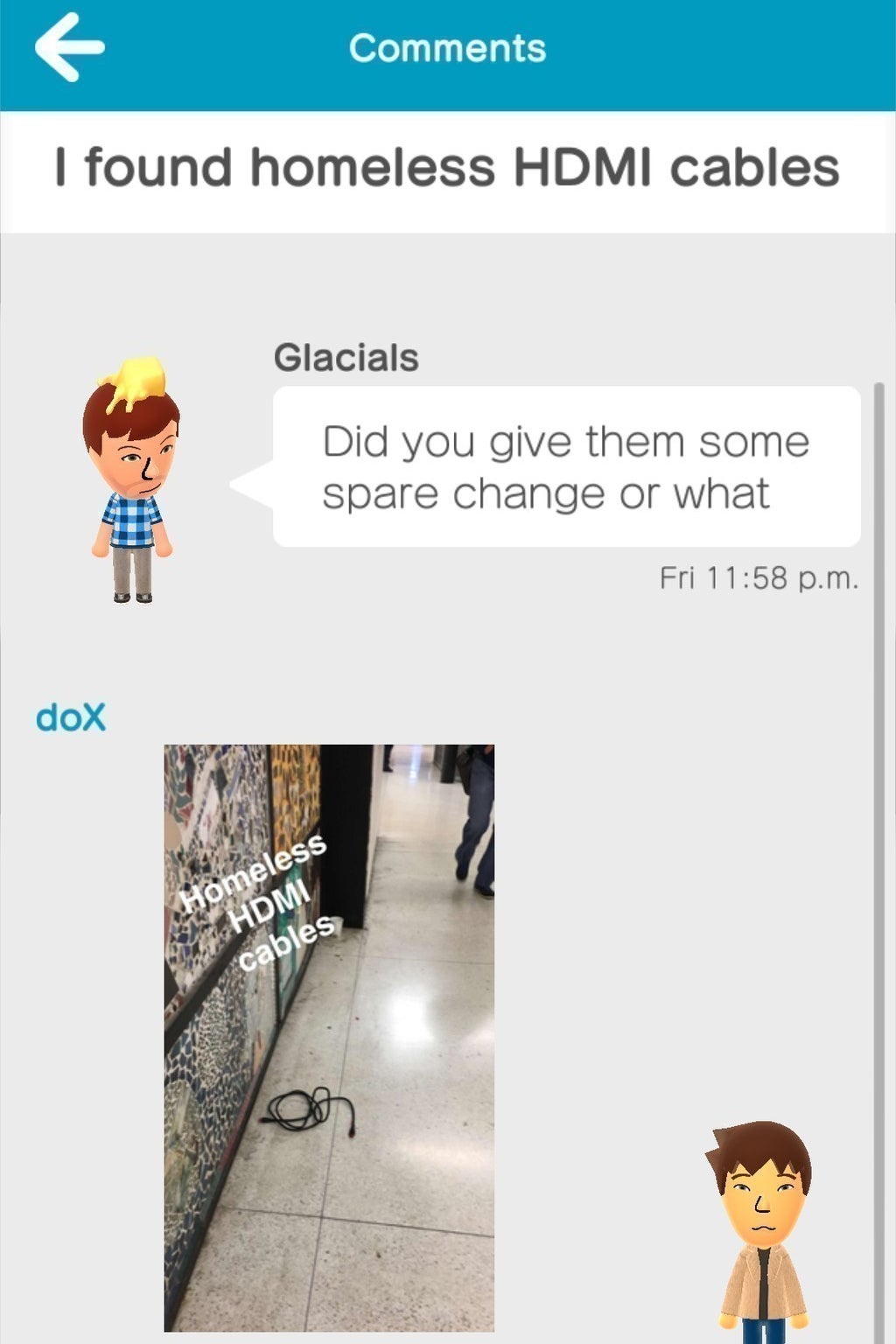 A lot of questions throw me for a loop, and it's usually about stuff that I just don't think about very much, like "What kind of stuff was popular when you were a kid?" or "If you were given a day off on short notice, what would you do?"
I can never give a good answer right away. My mind goes down a rabbit hole of thoughts and I start to question what I actually enjoy versus what I think I enjoy. Miitomo has been a nice exercise in learning more about myself.
I don't know what Nintendo's long-term plan is for Miitomo, but it's a promising first step into what is hopefully a series of quirky, endearing, and fun-to-play games.