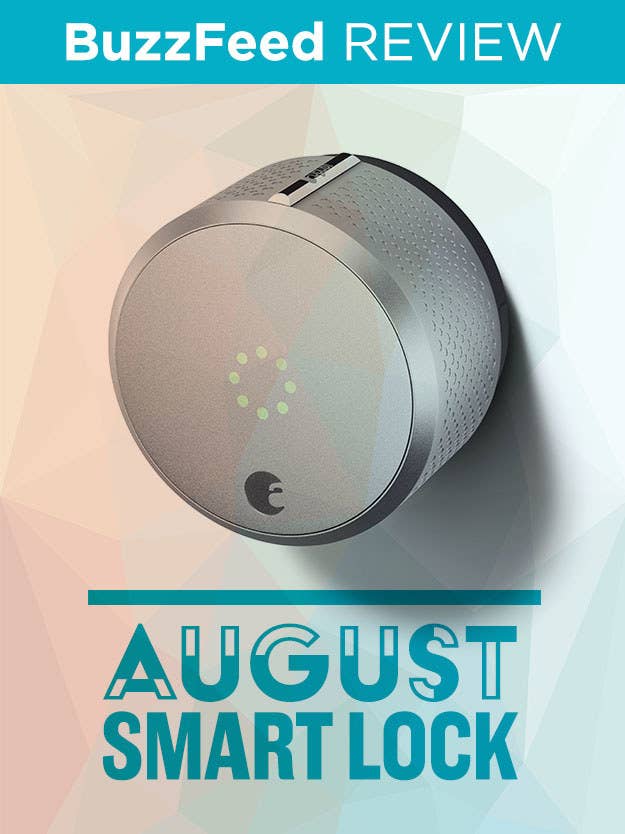 In the past few years there has been a craze of connecting regular ol' appliances to your smartphone / the internet. So much so that companies are releasing a lot of bullshit like this:
And now, for better or worse, THE FUTURE OF LOCKS IS HERE, BABY!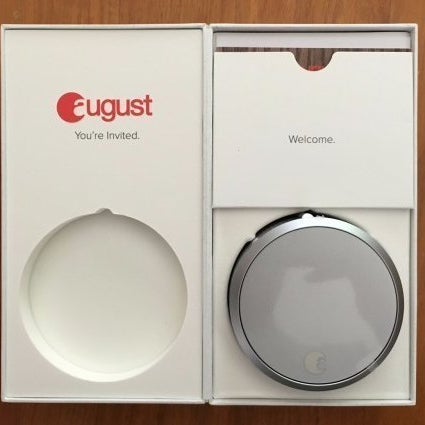 You install this giant silver thing on the inside of your door and it replaces the thumb turn that is normally there, so you can use it on your existing lock. You won't even have to replace your keys! After it's installed, you'll be able to unlock your door with your phone. That's it.
The Smart Lock doesn't require a plug. It runs on four AA batteries, which need to be replaced every six to nine months, depending on use.
It doesn't change water into wine, but it does turn a lock into a Bluetooth connected one. Sure, it seems a little too over-engineered for a lock. But for me, it's created some conveniences that I now refuse to live without.

Let's set the scene. I'm coming back from buying groceries.
This is what I believe to be the key feature of the August Smart Lock.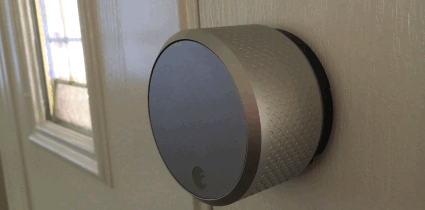 Auto-Unlock. The Smart Lock will lock itself when you leave home and unlock as you arrive without having to do anything. It does this by using Bluetooth to detect your phone as you walk up to your door.
This is such a simple convenience that once experienced, the $229 price tag will start to look a lot more reasonable.
It's also just as easy to unlock your door by just using the App.
Even with the lock installed, you can still rotate the Smart Lock to lock your door manually.
What happens if the lock's battery dies? What if your phone's battery is dead?
Let's say you get back from a long day of travel and your phone is dead at the end of the journey. Good news! The standard key lock will still work to get into your home. This is also great for those who just don't want to deal with this new techno-lock future they are now in. They can continue using the traditional method of opening their door as they have for eons. The August app will also notify you if your lock battery needs to be replaced so you can be ahead of the game.
August now plays well with Siri, too.

The set up will be the biggest deal breaker for a lot of people looking into the Smart Lock. The act of installing it on your door isn't exactly a complicated one, but it does require some finesse.
The installation isn't hard, but if I had to do it myself I wouldn't be happy about it. It took my Dad and I the better part of an hour to get it installed properly on our door. It's important to do it right, because this is the thing that you are trusting to keep your home safe.
Every door has its own quirks and personalities.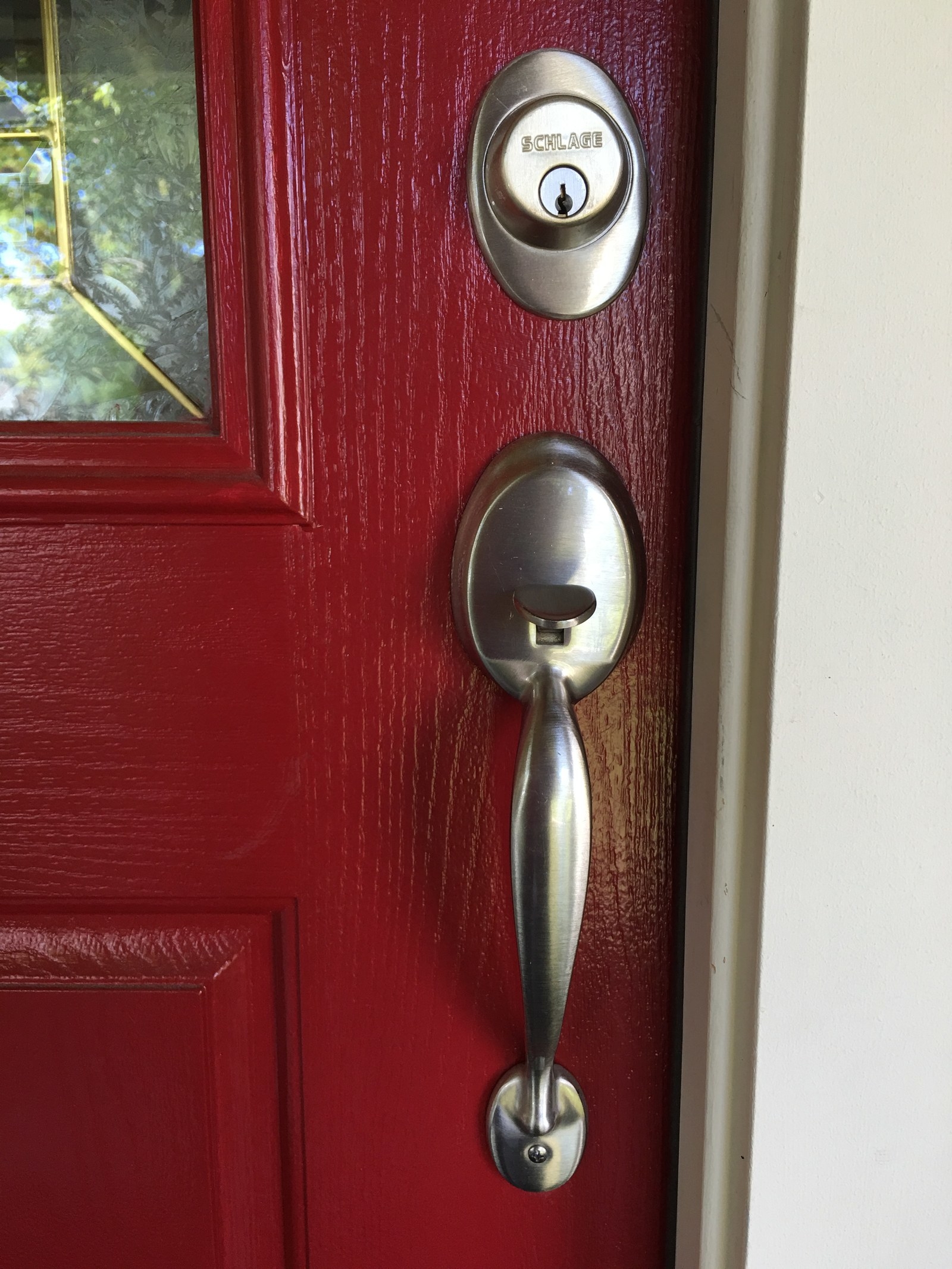 And then there's your landlord.
The August lock is HUGE. Take a look at this gap for my door: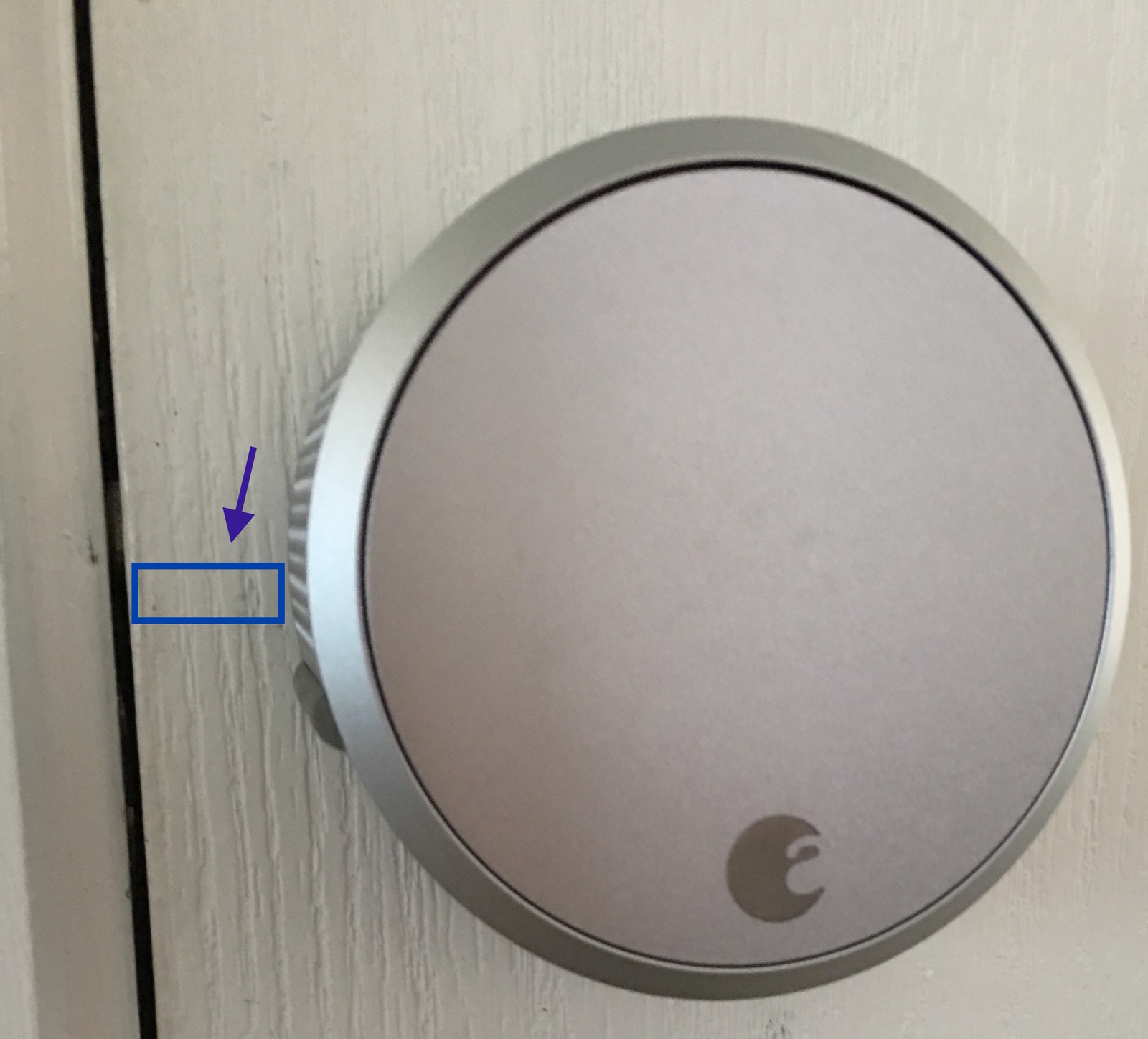 The August lock has a lot going for it.
There are a lot of options to expand the features of the Smart Lock to do things like:
* Connecting it to the internet with the August Connect ($79) so that you can lock and unlock your door from anywhere.
* Setting it up with services like IFTTT so that your other smart appliances, like your lights, will turn on when you arrive home.
* Setting up a physical Keypad ($79) so that anyone you pass with a numeric code can get in without a smartphone.
Some uses to consider:
* Maybe you're a realtor and want to use your phone instead of a million keys to access all your properties.
* Maybe you have guests over at your place often and want to give them a temporary key for a day so they can get in and out easily.
* Maybe you have a teenager that sneaks in late and you want the comfort of being notified when they come home. I use the log to see who's still home and what time everyone left at.
* Maybe you are an Airbnb host and have to give someone access to your home for a day, you can just give them a key that will only work for the time they are staying.
If you've experienced any of the above, the August Smart Lock just might suit you.
What's interesting is that it's not really the product that is holding it back. It's all the real life shit that gets in the way.
You're going to have to STUDY YOUR DOOR to make sure it's actually going to work for you. You're gonna have to have conversations with other people to see if its OK to install. My Dad enjoyed using it! But my Mom just kept using the key.
Ask yourself this question. How badly do you want this? Are you willing to spend the time to make sure it's installed properly? If you're willing to spend the $229 dollars (plus possible other accessories) to get this, then you are probably the type of person who is willing to go all the way to make it work.
UPDATE
The August Smart Lock now plays nice with Amazon's Echo! Forget to lock your door at night? Just ask Alexa to lock for you. For it to work you will need the August Connect accessory so that the Echo and Smart Lock can communicate.
Don't know what the Echo is? Read up on our experience with it here.