1.
See an improv show at all 14 venues throughout Chicago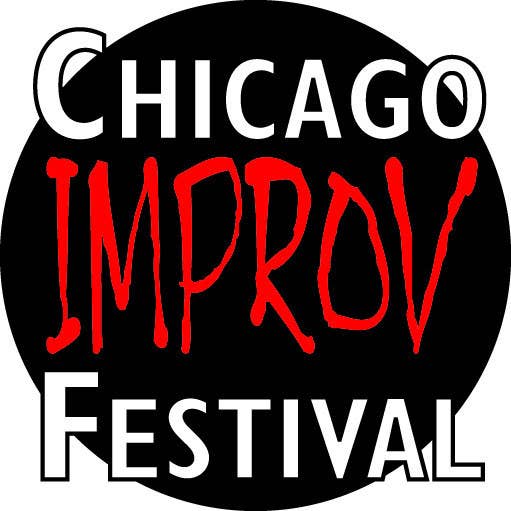 2.
See performers from 10 different countries
3.
There are over 150 acts
4.
The improv variety - there are 8 categories to choose from
5.
Check out the brand new shiny Under the Gun Theater, founded by Kevin Mullaney, Chicago Improv Festival Artistic Director
6.
Check out the new Annoyance Theatre & Bar space
7.
Check out the new iO Chicago space
8.
Watch a long form improv show
9.
Watch a short form improv show
10.
Watch a musical improv show
11.
Watch a genre improv show
12.
Watch an experimental improv show
13.
Watch a dramatic improv show
14.
Watch an emerging artist improv show
15.
See an improv group from a different country
16.
Party with your favorite improv peeps at the after parties
17.
Support your favorite improv group
18.
Discover a new favorite improv group
19.
Sharpen those improv chops by signing up for one (or more) of the 12 workshops
20.
To see why the festival has been around for 18 years
21.
To run into your improv teacher & suck up
22.
To see a friend/co-worker/significant other/stranger perform
23.
To see a one of a kind show that will never be seen anywhere else in the world ever again
24.
To meet your soulmate(s)
26.
To see some of the best improvisers in the world
27.
To watch invisible objects open, close, ring, speak, burn, maim, and kill in a safe, clean environment
30.
Your mom told us she wants you to come
31.
To watch the next actor BEFORE they make SNL
32.
To hope that those improvisers sing a song about your best friend and embarrass the heck out of them
33.
To see if the improv performed has anything to do with the team names
34.
To be a supportive audience member
35.
To see what color the wristbands are this year
36.
To shout out suggestions (preferrably something more exciting than banana)
37.
To use your imagination
38.
To see the amazing Katydids one last time before the premiere of their new show Teachers
39.
To see the awesomely talented ladies of the Wild Horses
40.
To see the very funny Sasheer Zamata from SNL along with Phil Augusta Jackson comedian & writer for Key & Peele
41.
To see the smart guys from Trainwreck, Dan Bakkendal & Ed Furman (dude go check out the resumes on these guys)
42.
To see the brilliant ladies of Joan and Ro who you may know as Katie Rich, a writer for SNL & Second City mainstage alumni, & Holly Laurent, writer, actress & Second City mainstage alumni
43.
To see the awesomely fantastic Chicago natives Rob Belushi & Jon Barinholtz in their popular improv group Sheldon
44.
To see the incomprobable Jeffery Sweet one man show You Only Shoot the Ones You Love
46.
To see all the groups in Open Stage
47.
To accept the challenge
49.
To be apart of the largest improv festival in the world
50.
To understand why Chicago is the center of the comedy universe!