I'm Jazzmyne. Up until this year's New York Fashion Week, I had never modeled in my life. But there's a first time for everything, right?
When I found out I'd be walking in the Stuzo Clothing show, I was nervous. It's the biggest queer fashion show at NYFW, so the pressure was on.
At my first fitting, I found out one of the outfits the designers were considering required me to turn a reversible jacket inside-out...while on the runway. Because that's casual.
When we arrived in New York, we headed to the Brooklyn Museum, where I'd be walking in the show. They were already setting up and everything looked so glamorous—it was a little intimidating.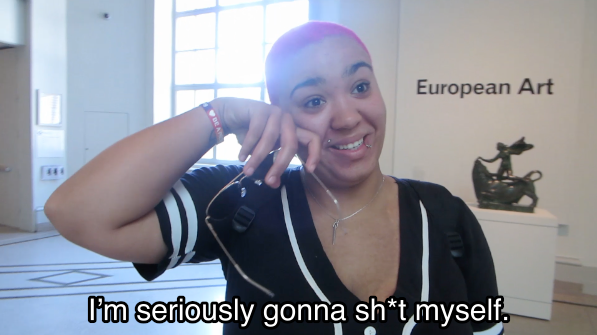 At the final fitting backstage, I found out the designers decided to put me in the reversible jacket. I played it cool, but was internally freaking the hell out.
Next was makeup. I usually prefer to do my makeup myself, but this artist was so good and made me feel pretty damn confident. No filter needed, y'all.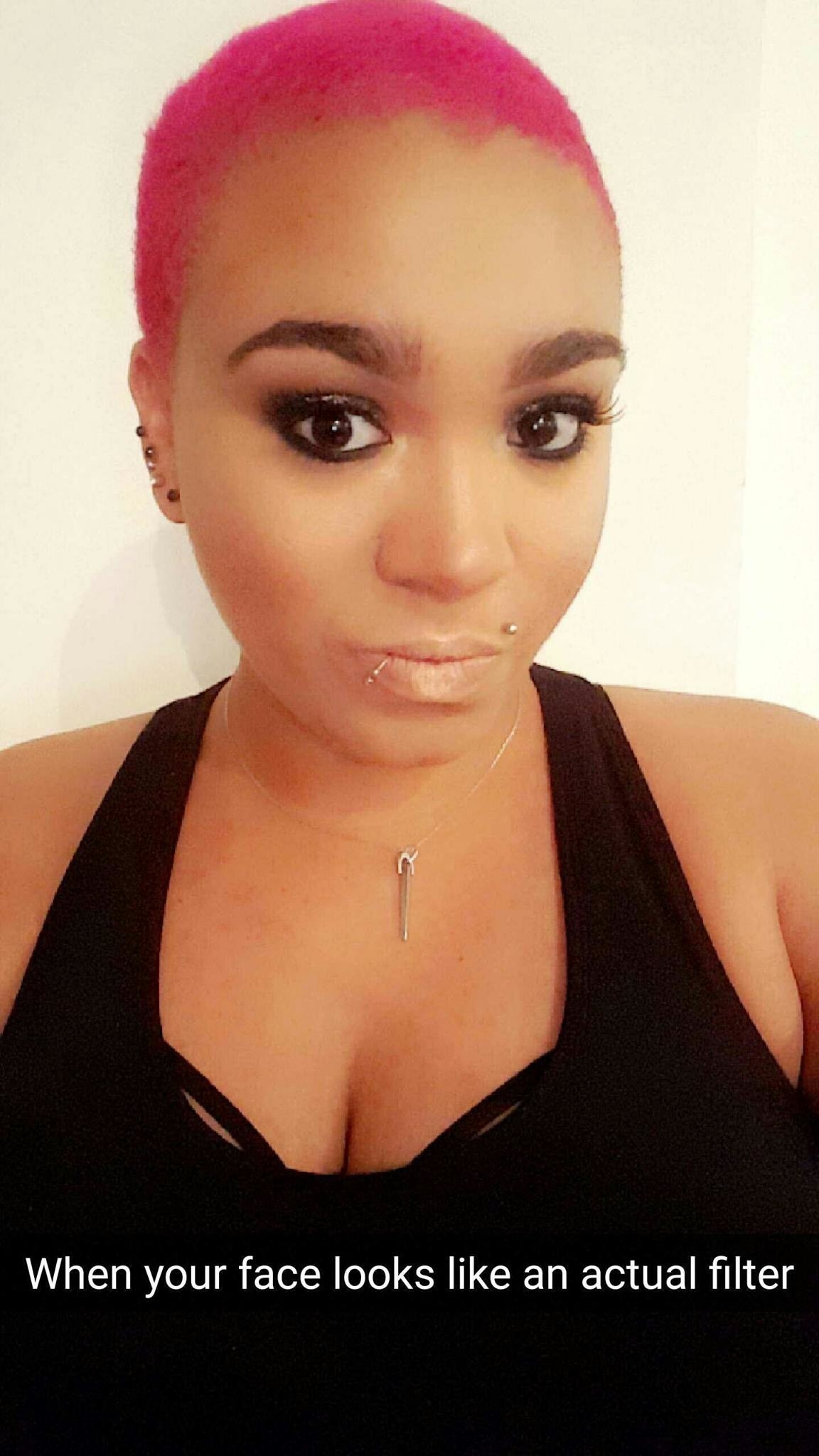 Finally, it was ~showtime.~ When it was my turn, I remember walking up to the runway, glancing down...and then I kind of just blacked out. But I didn't trip or fall, which is pretty great in my book!
After the show was over, I felt not only relieved to be done, but proud to have walked with so many amazing members of the LGBT community. The entire group was so fun and inspiring and truly worked it on stage.
So what was my biggest takeaway from walking in a show as a plus-size woman? Basically: If you want to go out and do something, you can (and should!).