These Women Tried On Their Old Quinceañera Dresses And It Was Awkward
"Look, a barbacoa stain!"
by
,
There is nothing more beautiful than a quinceañera, the coming-of-age celebration when a Latina turns 15 and becomes a full-grown woman:
Before trying on their dresses, Jazmin, Yessica, Jenny, and Rocio gave us their initial thoughts about the whole quinceañera tradition:
Jazmin wasn't particularly fond of the dress: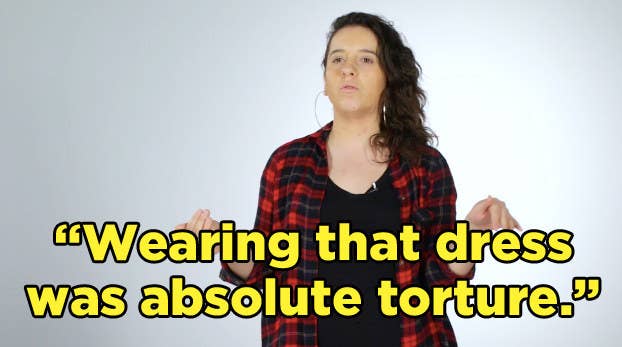 Yessica compared it to THE BIG DAY: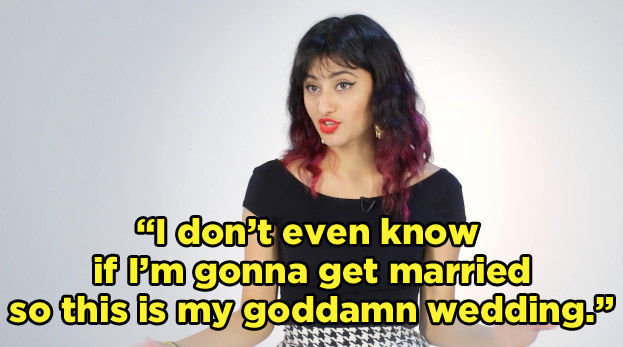 Jenny's quinceañera was a royal affair: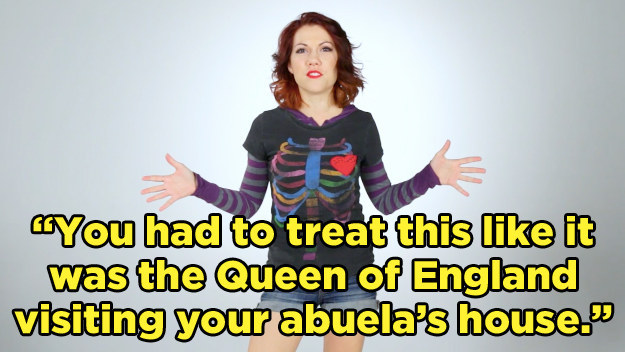 And Rocio felt trapped: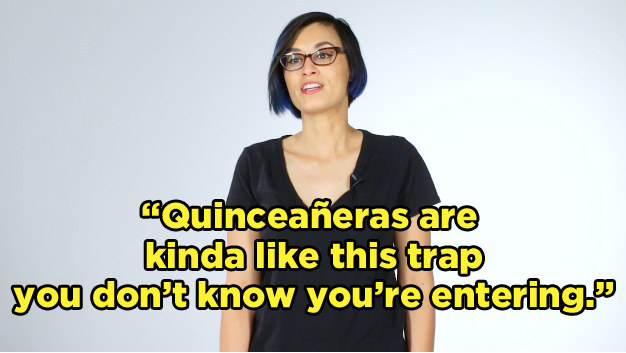 Finally, it was time to relive the pinnacle of their teenage years by trying on their old quinceañera dresses:
"I'm super sad cuz it doesn't fit. And I thought I was chubby when I was 15. So, like, I'm really depressed right now."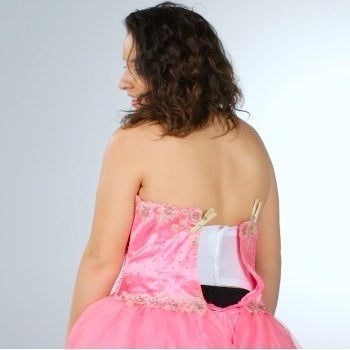 "I got my grub on for sure because there's a huge stain right here."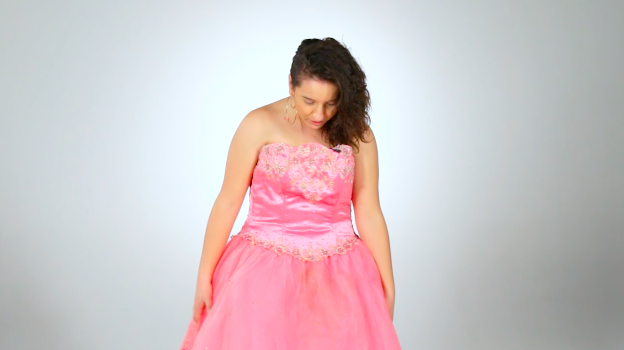 Yessica struggled like hell to get into her dress:
"I'm already out of breath!"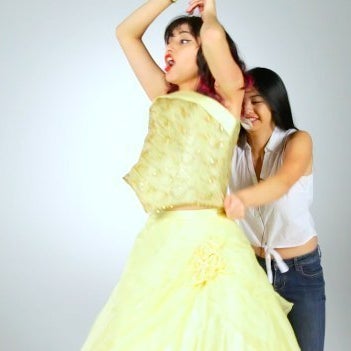 She also had a hard time sitting:
Jenny was concerned about how old it made her feel:
"I see there's yellow forming, which means I'm old AF."
"This shit is rusty as hell. This might as well be at the heart of the ocean."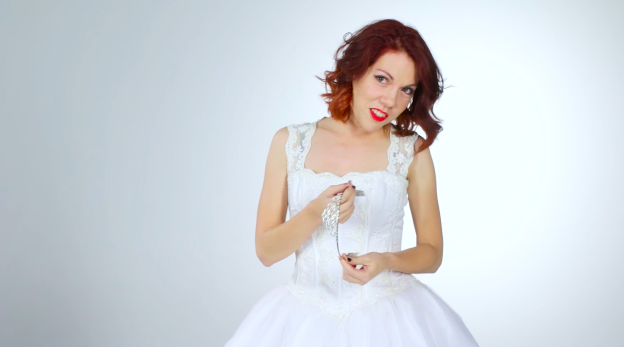 And Rocio's dress smelled rancid:
"It smells interesting 'cause it's been in a box... I probably should've had it cleaned."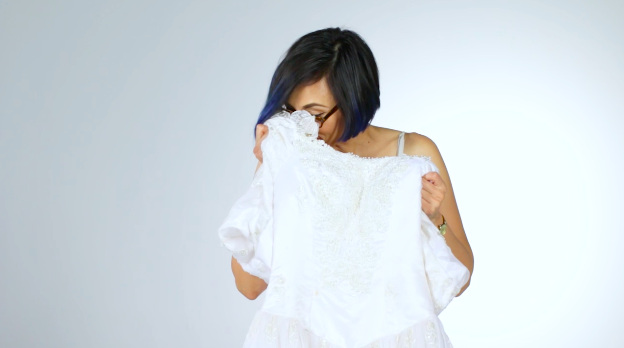 She also found a barbacoa stain on her dress:
"I think it was a special day for my parents. I always think that quinceañeras and those kinds of parties are always for your family."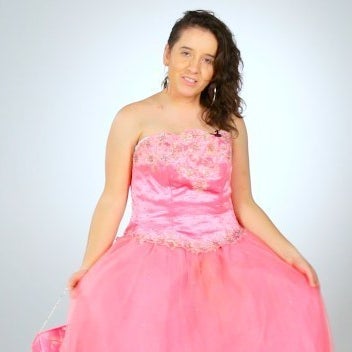 "It was really cool to feel like you were 4 and put on a dress like this and be like, 'I'M CINDERELLA!'"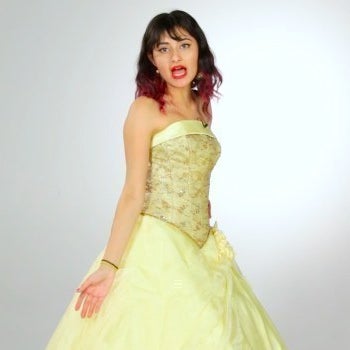 "There's nothing deep about quinceañeras. It's a fun party. I had a beautiful quince, and I'm very appreciative, and I did have a blast... That's why I danced in nine more."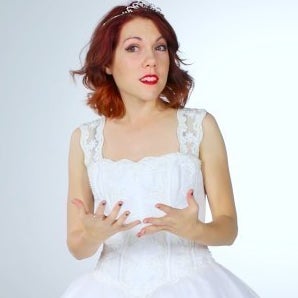 "I wanted to make my parents happy ... Just remembering that I did this, and that my mother did this, and that everybody pulled together to do this ... It truly takes a village to make a quinceañera."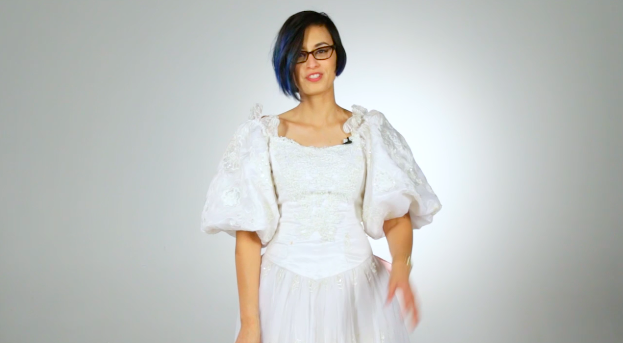 So, if you get a quinceañera, ENJOY IT, because life sure goes by fast.
Want more stuff for and by Latinos? We thought so! Check out Pero Like, our spot for the best in news, culture, entertainment, and abuelita-isms. Click here to like our Facebook page! Look around, make yourself at home, ponte un suéter.