This post has not been vetted or endorsed by BuzzFeed's editorial staff. BuzzFeed Community is a place where anyone can create a post or quiz.
Try making your own!
The TRUE Scandalous Story Of Jayne Mansfield's Satanic Life
Jayne Mansfield Satanist, Jayne Mansfield Devil Worshipper, Jayne Mansfield High Priestess for the Church of Satan, Jayne Mansfield Cursed... These are all terms and headlines that are to this day associated with Jayne Mansfield nearly 50 Years after her death. Jayne Mansfield and her devil worshipping ways have inspired paintings, drawings, visual art, music, books, articles and many more forms of expression over the years but the most scandalous part is the fact that Jayne Mansfield was NEVER a Satanist.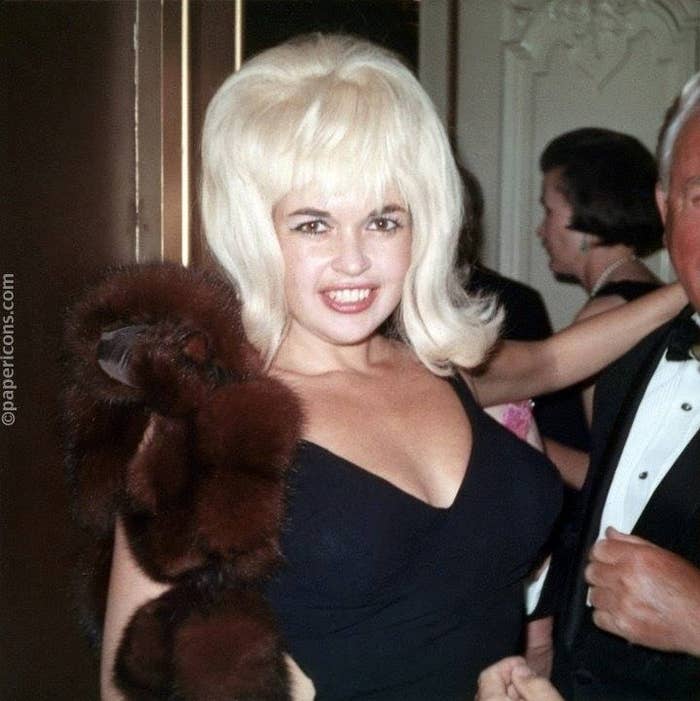 Why was Jayne in San Francisco?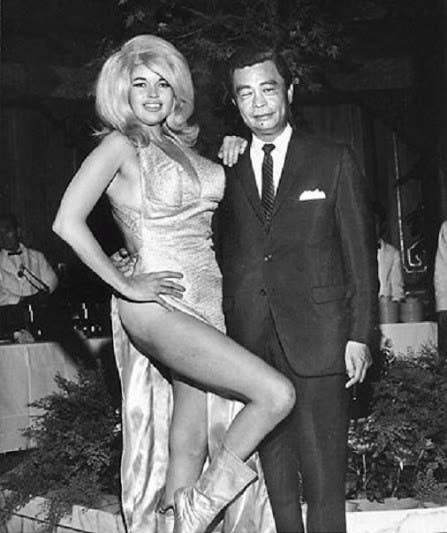 The Likely Possibility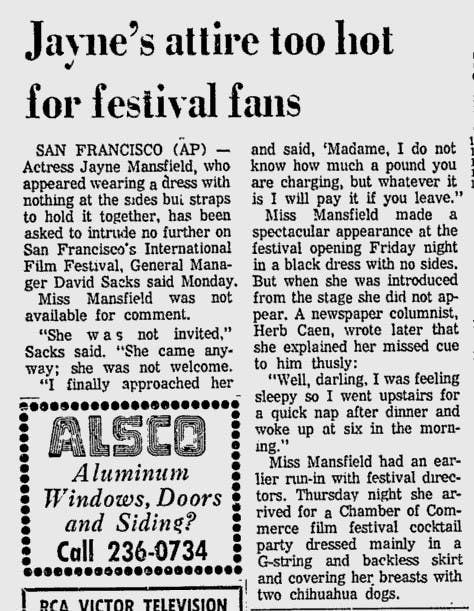 So Where do the Stories Comes From?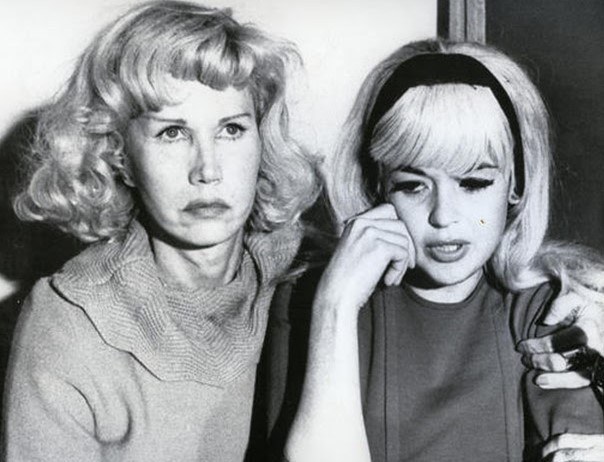 THE SECOND MEETING (OR WAS IT ACTUALLY THE FIRST)
How the Story Goes
There actually isn't too much of a story to this one. All the hooha about hexes and high priestess honors occurred in the San Francisco stories. The meeting at the pink palace was merely a career boosting photoshoot with German photographer Walter Fischer in June of 1967.
The Likely Possibility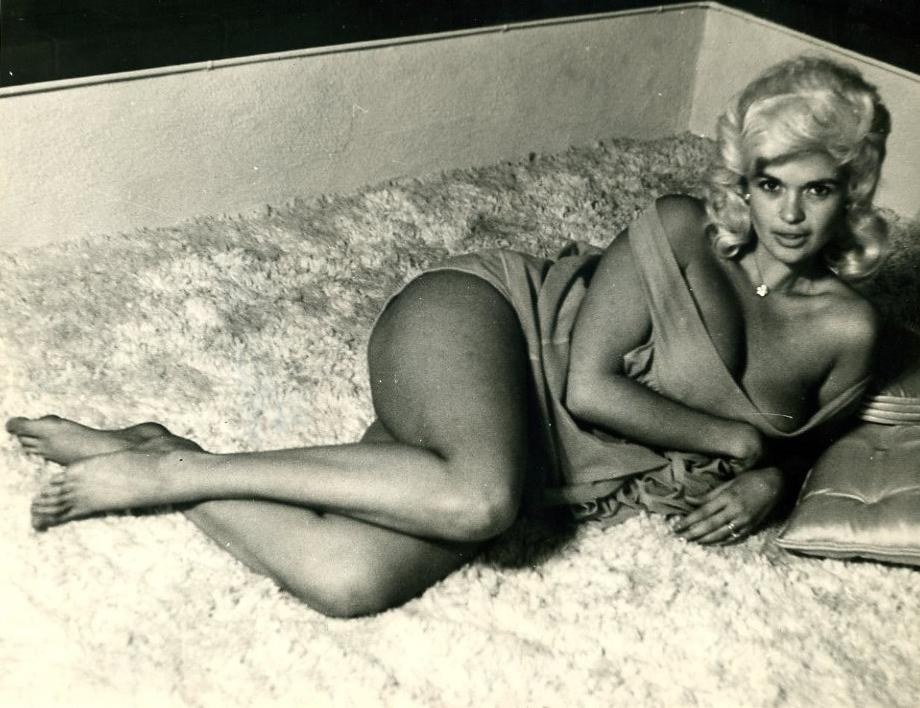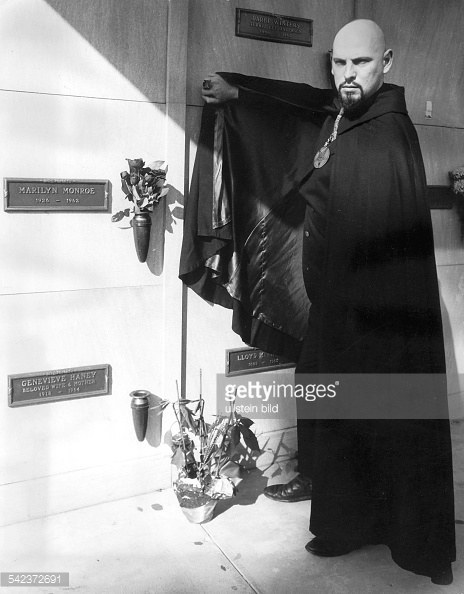 The Photo Shoot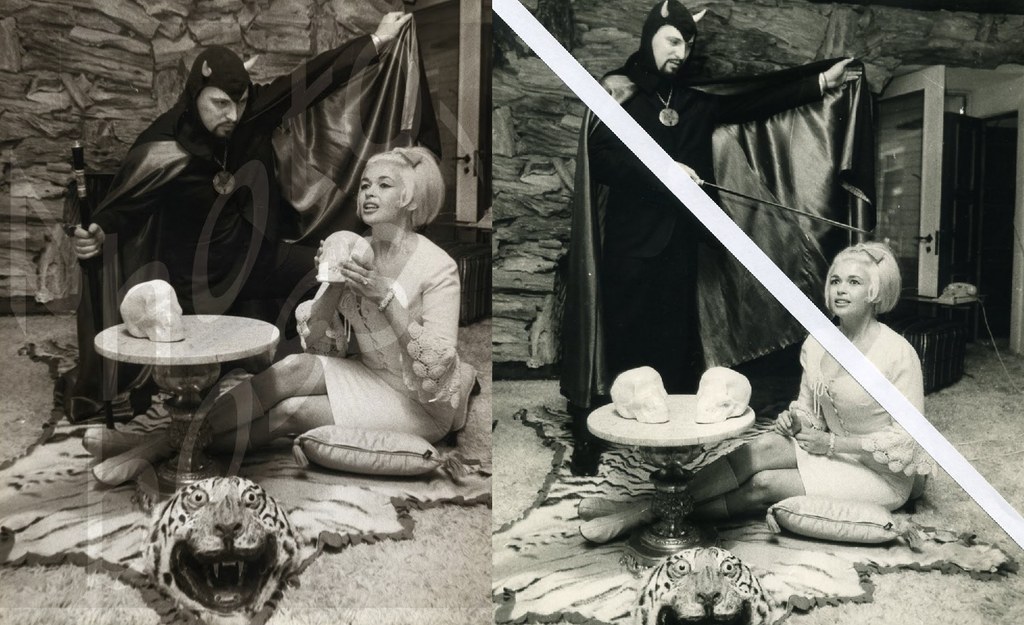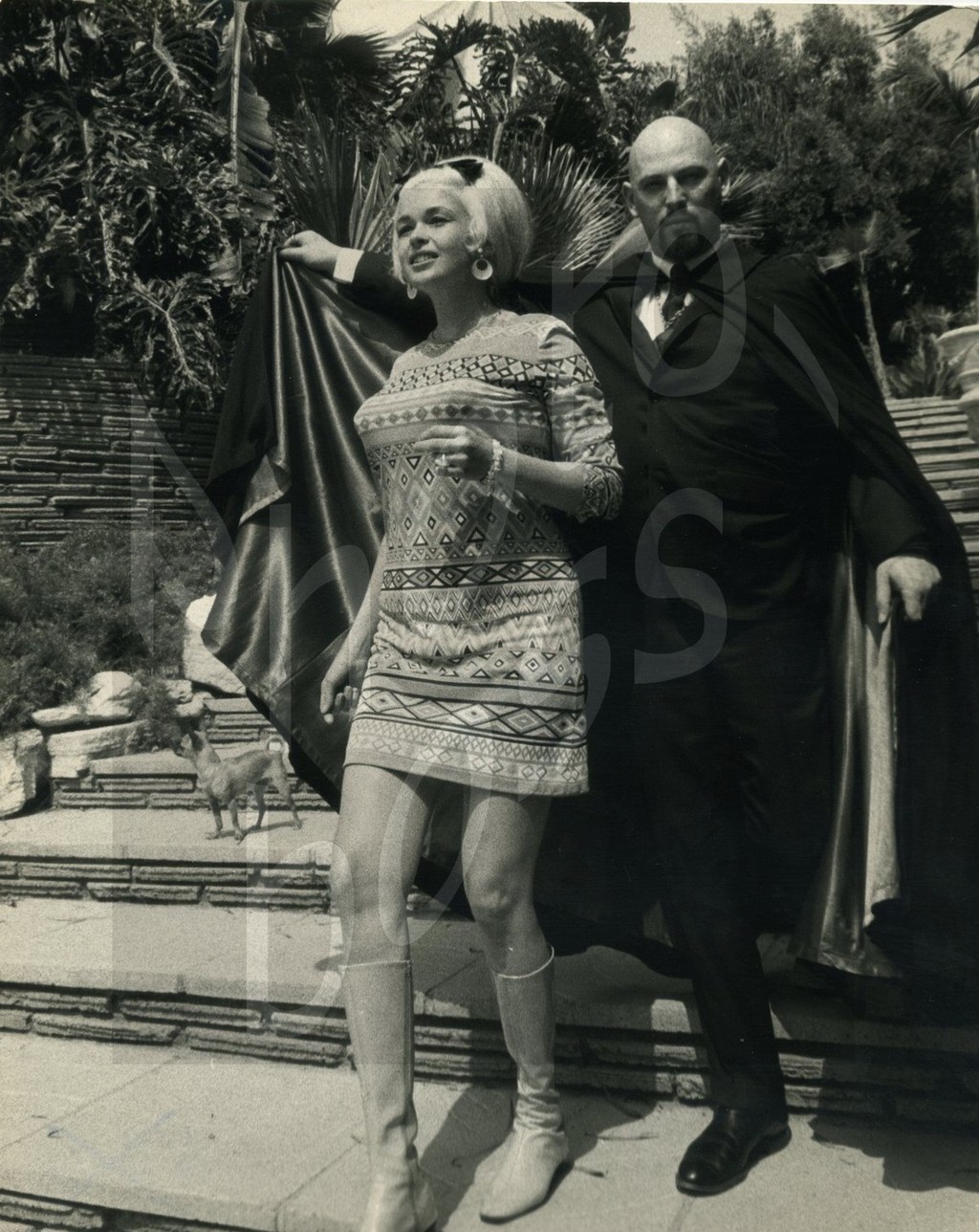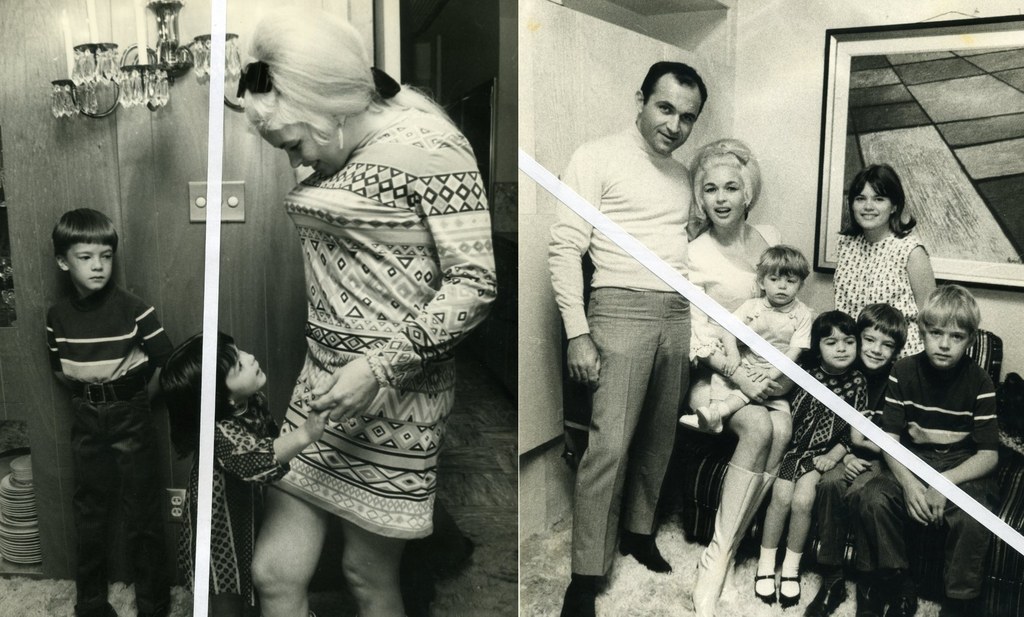 La Scala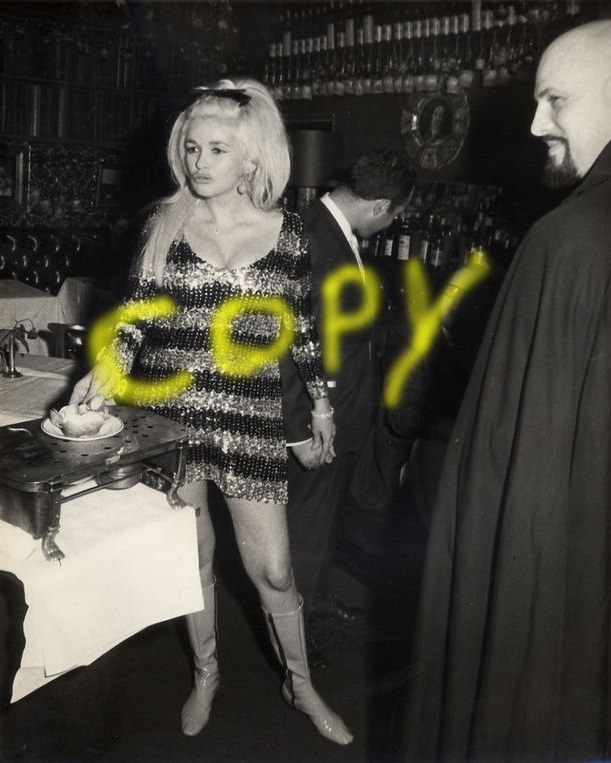 Jayne's Religious Views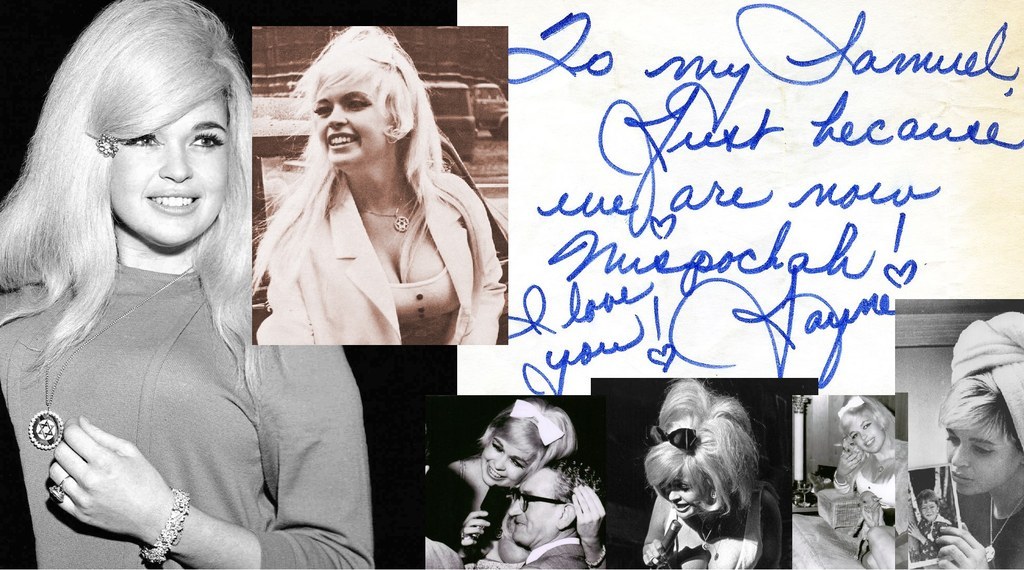 Conclusion
Every aspect of Jayne Mansfield's life was extremely well publicized the whole world over throughout her entire career. It was simply who she was, she believed that being a movie star meant sharing your life with the public. If Jayne Mansfield had have been a Satanist from October 1966 until her passing in June 1967 believe you me, the press would have known about it. It would have been printed in the thousands. Each week there would have been updates about it. During press conferences members of the media would have questioned her about it. There would be archive footage of interviewers asking her about it and thousands of newspaper articles from local papers to foreign ones. But NADA, there is nothing. Not a thing exists, WHY? Because it simply is not true. JAYNE MANSFIELD WAS NEVER A SATANIST is a certain fact. I have spoken with member's of her family, colleagues and friends on a personal basis and they know the true Jayne, they know she was loyal to God, they know she was not a devil worshiper. They will tell you that she never had a relationship or friendship with LaVey, she never sought his advise and she certainly never worshiped the devil, he was merely an acquaintance to her. The photo's that she posed for with him were never even published in her life time. After her death Lavey capitalized on these photo's, using them as 'proof' that she was a member of his cult. The stories that ran like wildfire in the 70's sparked a rather unfortunate event of tales that still gets printed today. For decades Anton continued to tell and re-tell his stories of Jayne to the media, using her for his own personal gain. Much later down the track he even had a series of photographs taken posing with a Jayne Mansfield Hot Water Bottle and a life size pinup poster. It was all just to further capitalize on her and the fame that she still held which was of course tremendously higher than his. The most horrible part of it is that it tarnishes the legacy of Jayne Mansfield. There are many forum's and social websites where people come together to discuss Jayne and speak of her in the most vile ways. People call her a whore, they say she got what she deserved, they blame her death entirely on the devil and the horrid names they call her are simply unbelievable. I often feel like screaming at these people and telling them that they know nothing about Jayne Mansfield (which they don't) but the sad reality is that there are simply too many people out there who still believe these false tales. They aren't going to take the time to go and learn about Jayne Mansfield and who she was as a person, they know what they've been told to know and that is all they care about. 40+ Years of lies is a lot to take back and it is hard to imagine it ever will be corrected.