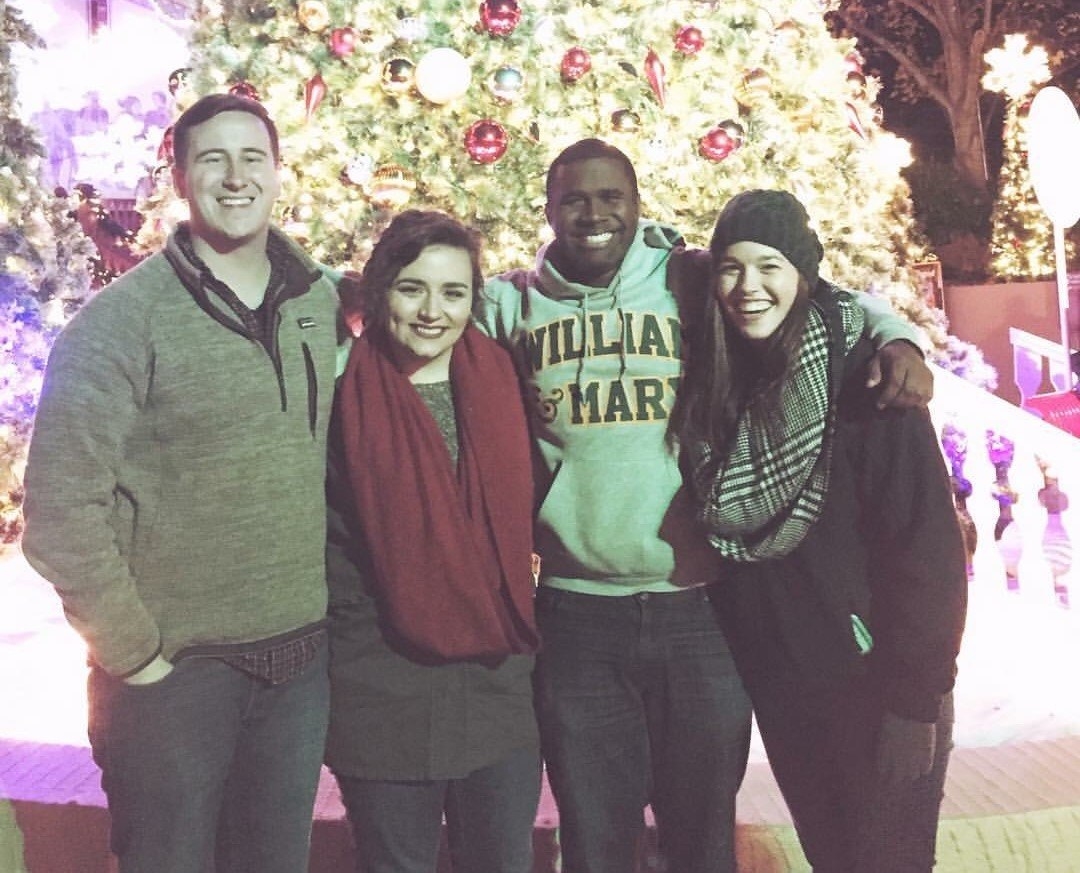 What can you be caught doing in your freetime?

Playing nintendo DS or watching Bob's Burgers and laughing a lot

What is your spirit animal?

What is your go-to midnight snack?

chips and salsa. every time.

What do you want to make sure you do before you die?

Catch ALL THE POKEMON...cuz you gotta catch em all.

Open up a salsa bar. not one with dancing, but with chips and different kind of salsa.

Climb every mountain...ford every streeeaaamm...

Doing something active first, like disc golf or a bike ride, then ending with a picnic by the river to watch the sunset.

Dinner with some live jazz and a post-meal walk.

Seeing the latest star wars flick, then finishing the evening with a quaint game of monopoly, maybe some good political debates mixed in there.

What's a quirky habit or surprising talent of yours?

I can name any song on the hillsong live albums based on the way the people clap on the first four seconds of the track

Winning every single game during every single game night. magically

What's your favorite accessory?

My Bible, because if you read it every day, you're sure to get a spouse

My new nalgene water bottle, I bring it everywhere

What's your favorite song?

"Let me Love You" by DJ Snake ft. J Biebz

Anything Rend Collective or I Am They

With which fictitious character do you identify the most?

Probably the monopoly man, because I dominate that game. Every. Single. Time.

What's your favorite Snapchat filter?

I don't use snapchat. It takes away from the authenticity of an experience for the person filming and being filmed

The old man. It makes me feel distinguished

Someone knowing a fun fact I didn't already know

Clicking pens or any kind of noise to fill the silence

You are the ______ of your friend group

If you could take one material thing to heaven, what would it be?

the signed one direction poster I carry around in my trunk

If your life could be summed up with one piece of advice, it would be:

"Open and honest communication is healthy way to live life with others"

"If someone in your friend group doesn't like something you do or say, you should probably do that thing more."

You're buddy the Elf. You can't make toys, but at least your special talent is______

entertaining all the other elves with my fun facts

Your hear a loud noise in the hall at night. What do you do?

Just ignore it. It's probably nothing to worry about.

Pray that it was my roommate and go check out the situation.

What is your favorite emoji?
This post was created by a member of BuzzFeed Community, where anyone can post awesome lists and creations.
Learn more
or
post your buzz!
Looks like there are no comments yet.
Be the first to comment!