Although they come from different nations all over Turtle Island, they all want to honor their culture and empower their communities.
"They're so freaking soft. They're like a teddy-bear soft!"
-- @labeautygirly07 said about her new 'Pink Lady' 13-piece brush set, pictured above! $28
At the time of publishing, Prados Beauty is offering free shipping on orders over $30 within the U.S.
So, why not get a set of luxury mink lashes, too?
Because Prados Beauty donates 50% of all profits to different organizations and charities in need.
Intertribal Beauty Cosmetics
"Making connections to help the different communities of color is where we all seem to find a common passion... besides makeup."
-- Owner of Intertribal Beauty Cosmetics
Ojibwe Clothing & Cosmetics
Whether you're into glam or softer looks, this Diné makeup brand has different 'gram-worthy palettes to choose from. Even one called 'Skoden'.
Billiee Beauty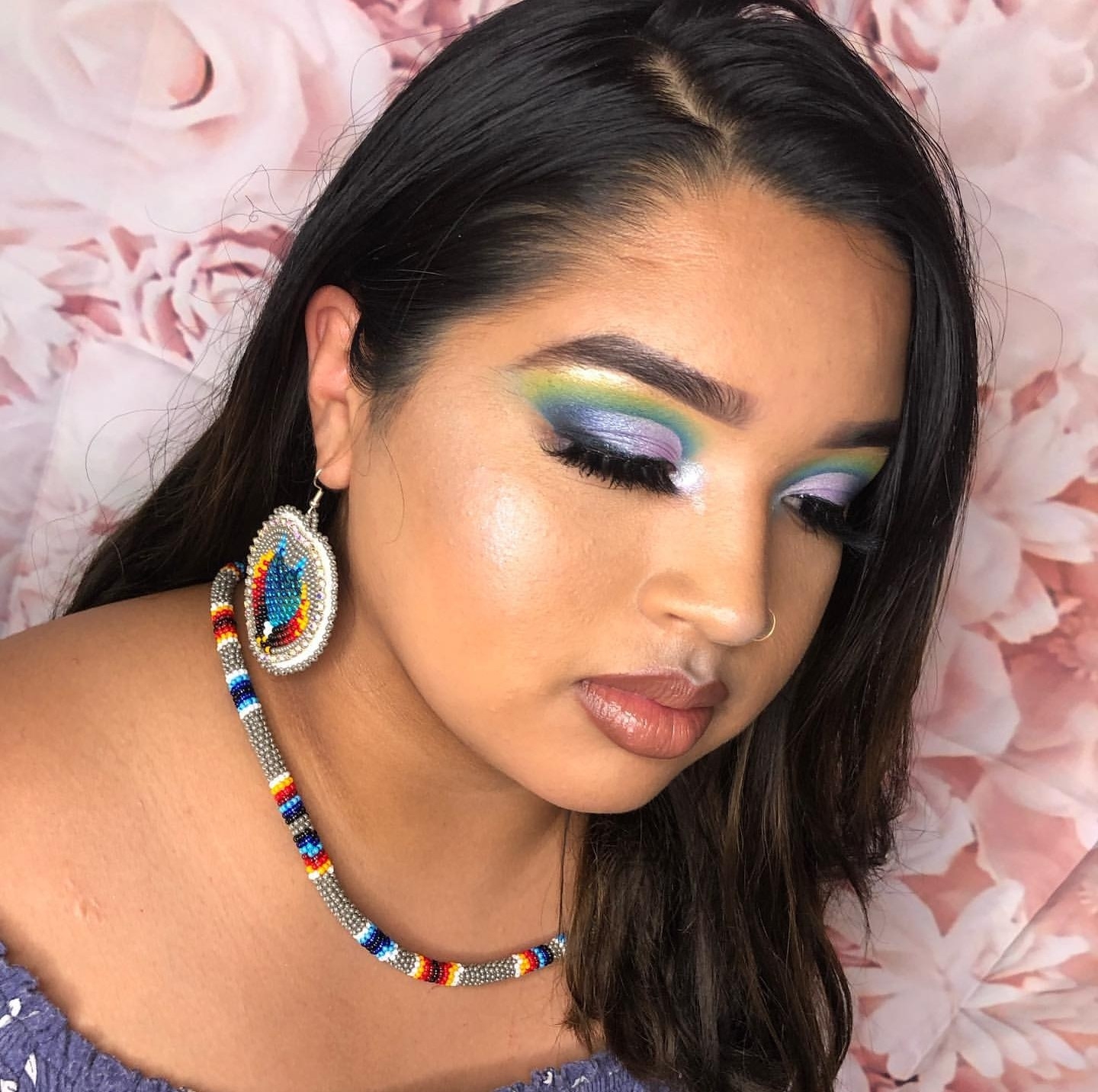 She's also known for her lip products which come in a wide range of colours and finishes.
Oh, and she's going to be on this season's premiere of the popular Canadian TV series, CBC Dragon's Den.
They're also the first to drop a luxury skincare line - with products for all skin types:
These brands may be independently Indigenous-owned and operated; but their products and pretty packages are being photographed by excited customers all over the continent -- every single day.