When A Farmer Was Too Sick To Harvest His Crops, The Community Banded Together To Do It For Him
Farmers helping farmers.
Carl Bates is a 55-year-old corn farmer from Galva, Illinois. This year he couldn't harvest his crops because he has terminal cancer and is unable to work.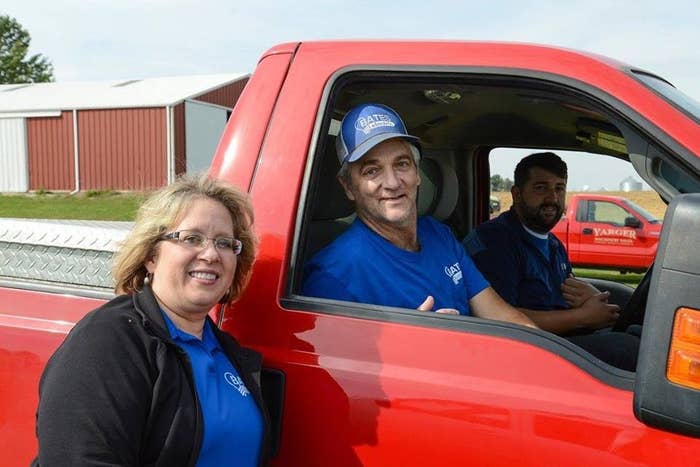 Bates has been in hospice care since choosing not to undergo treatment for the "aggressive cancer," leaving fate of his crops uncertain.
Carl's cousins, Dan and Jason Bates, decided that something had to be done, reported Indianapolis Fox affiliate Fox 59. They reached out to other farmers in the area and asked for help harvesting Carl's crops.
Jason Bates told Today that the story of Carl's plight quickly became well-known in the community.
"With this being a small town, talk and word spread," he said.
Forty members of the community, along with local businesses, banded together to help with the harvest.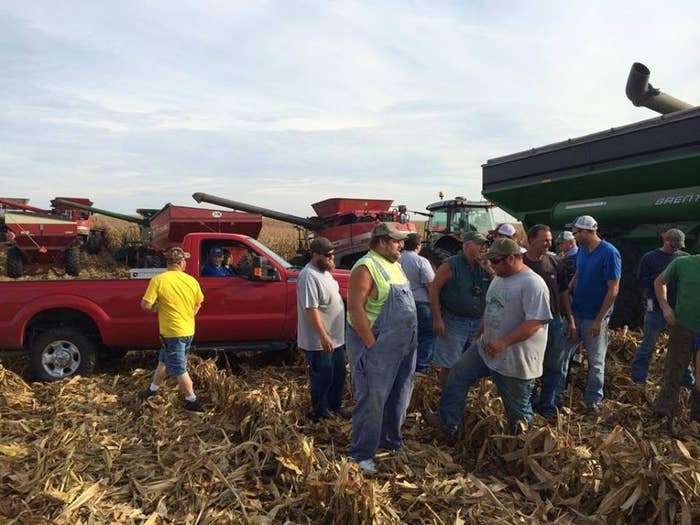 On Sept. 25, the group of volunteers met to work on Carl's land. They were aided by trucks and equipment donated by local grain brokers. In total they had 10 combines, 12 grain carts, and 16 semitrucks to help in the harvest.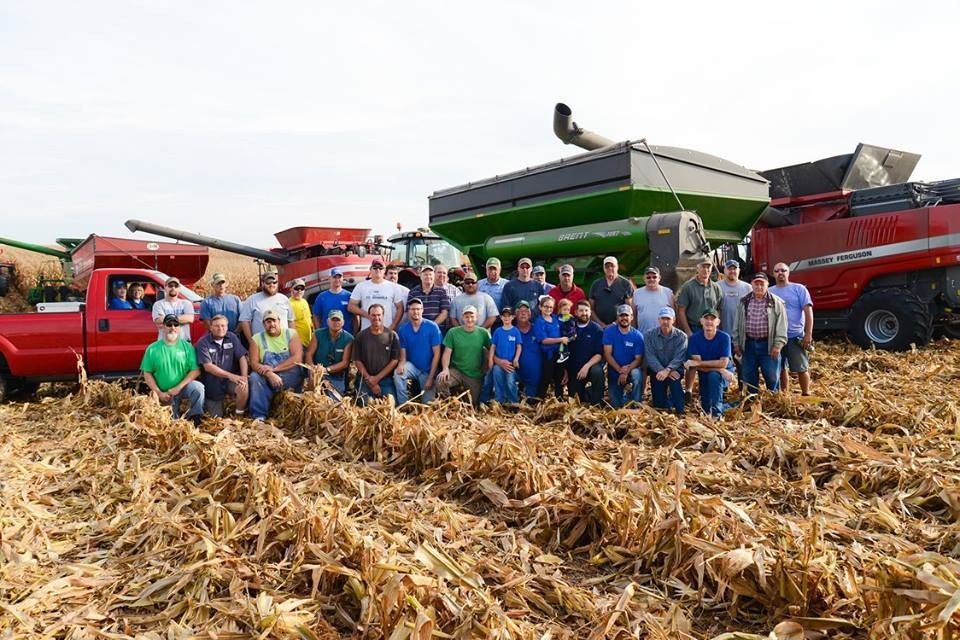 Under normal circumstances, about 80 acres can be harvested in one day. But with the help of the volunteers, all of Bates' 450 acres were harvested in just 10 hours.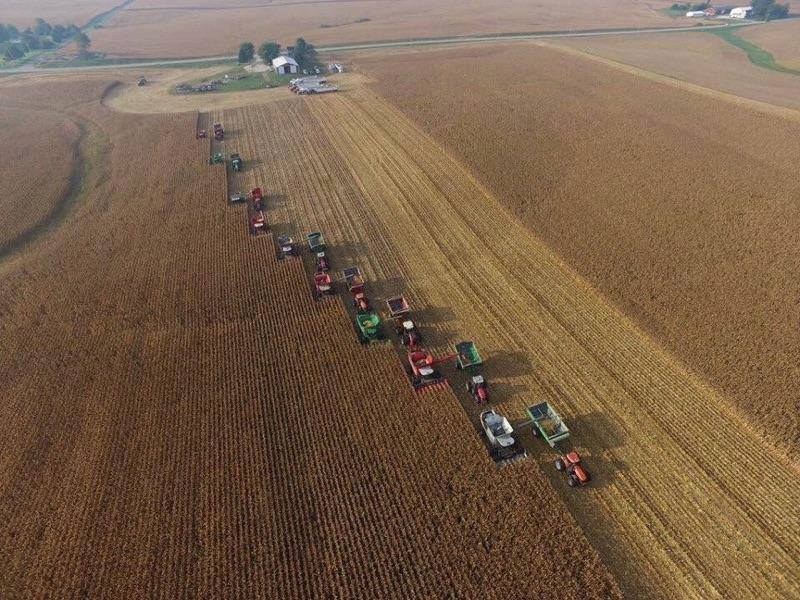 Fox59 shared the story of the harvest along with the pictures on their Facebook page. Since it was posted on Oct. 7, the story garnered over 700,000 likes and 300,000 shares by this story's publication.
The comments numbered in the tens of thousands, and the majority were overwhelmingly positive. Many people lauded the community, and others shared similar stories of kindness.

Carl's daughter-in-law, Melissa Bates, told ABC News that this is a common occurrence among farmers. "It's not a new thing. Farmers have been pulling together like this forever, when someone is ill or has an accident, just in our daily life," she said.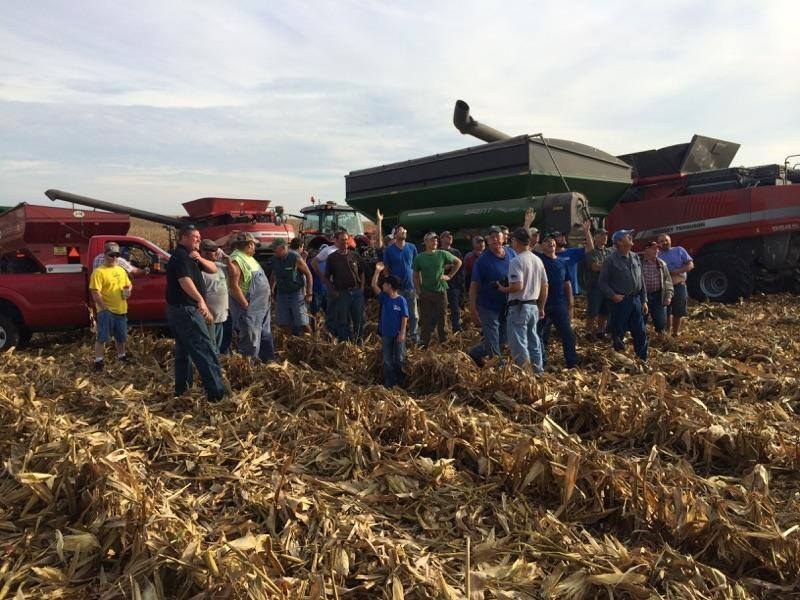 Despite his illness, Carl still made it out to show his appreciation and support. His younger brother, Ernie Bates, told ABC News that the event was "awe-inspiring."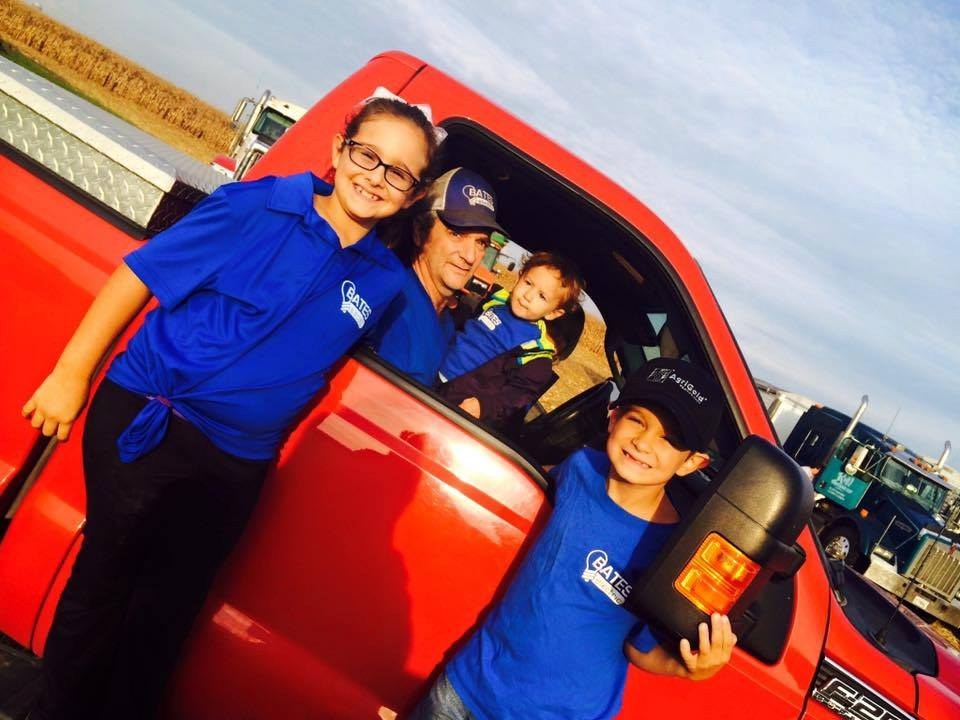 Carl has been a farmer since he was 4 or 5 years old, Ernie said, and has "never complained and never given up."
"He's the type of guy that has always done for himself. He doesn't ask for any help and doesn't want any help," Bates said. "He was very pleased with everybody and happy they came out."
BuzzFeed News has reached out to the Bates family for comment.