This is Dr. Andy Mathis, a veterinarian from Elberton, Georgia. He runs a clinic called Granite Hills Animal Care.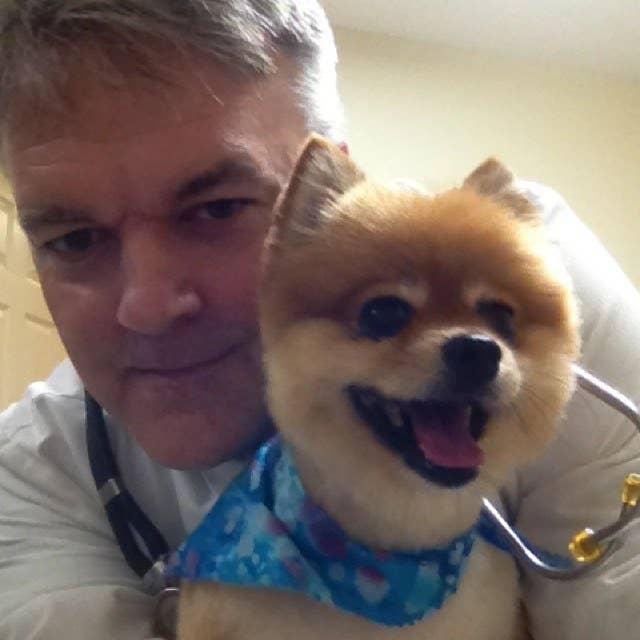 On Jan. 29, Mathis got a call from someone who had found a stray dog on a road. The caller brought her in, and the vet discovered that the stray was a female pit bull who was in really bad shape.
The clinic's Facebook page states that she was emaciated, starved, dehydrated, hypothermic, anemic, and had a vaginal prolapse. The dog was dubbed "Graycie," and Mathis thought he would have to euthanize her.
With the encouragement of friends, and the urging of commenters on Facebook, Mathis instead took Graycie to a teaching hospital at the University of Georgia.
Veterinarians were able to get Graycie's temperature back up, reduce her prolapse temporarily, and rehydrate her. Mathis then brought her back to his clinic to see if her could further nurse her back to good health, the clinic wrote.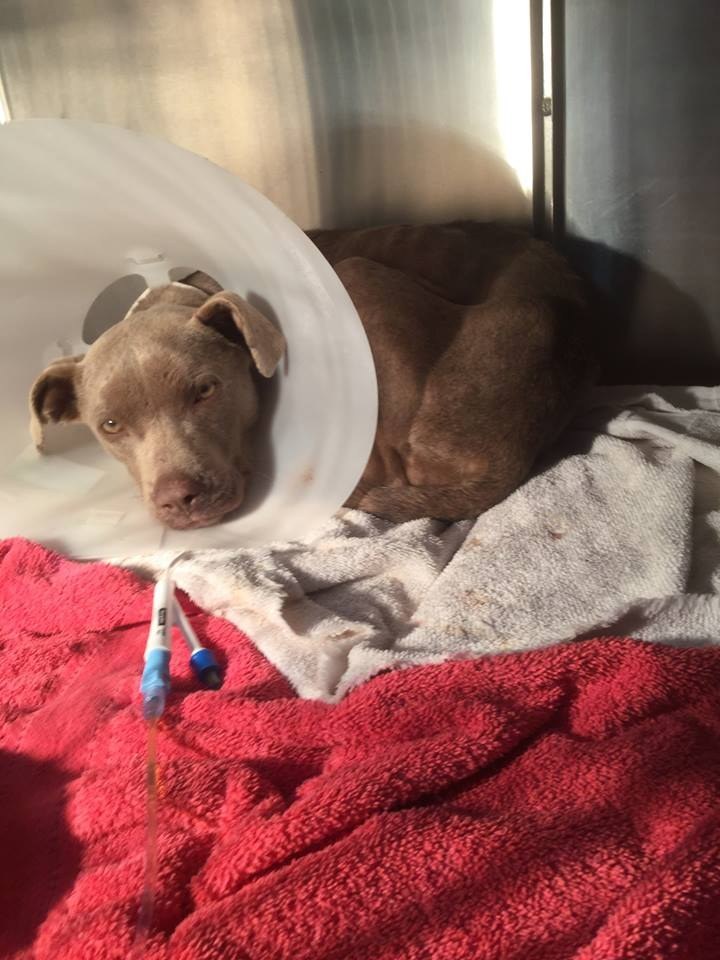 Mathis has since set up a fundraising page to offset the cost of Graycie's hospital visit, and spayed her to treat her vaginal prolapse.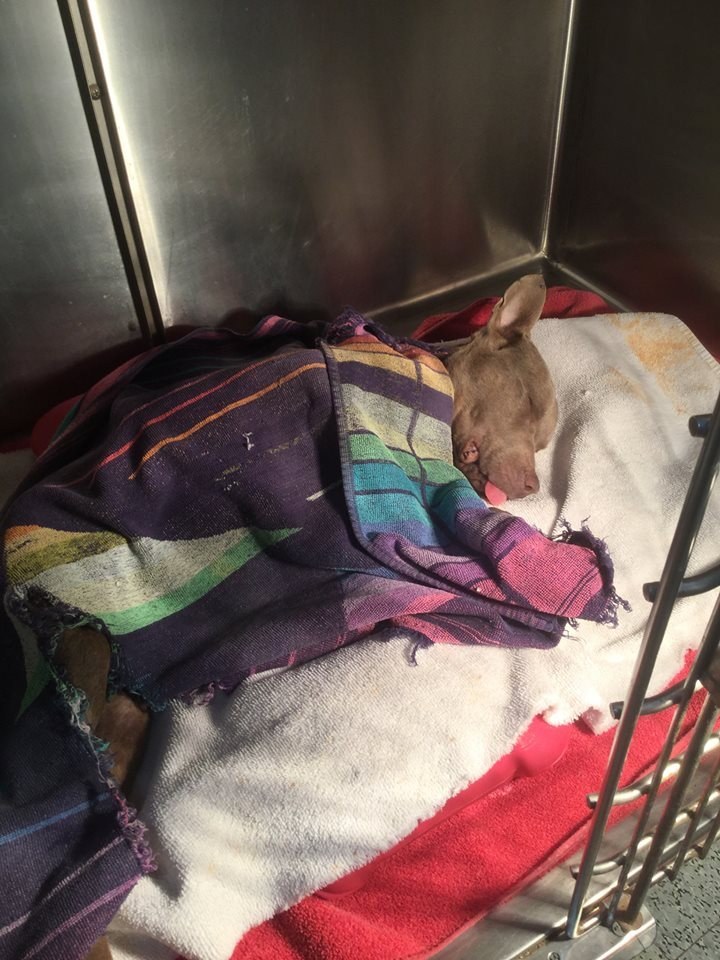 While trying to get the dog's weight back up, Dr. Mathis noticed that Graycie wasn't eating comfortably. Then he had an idea, the clinic said.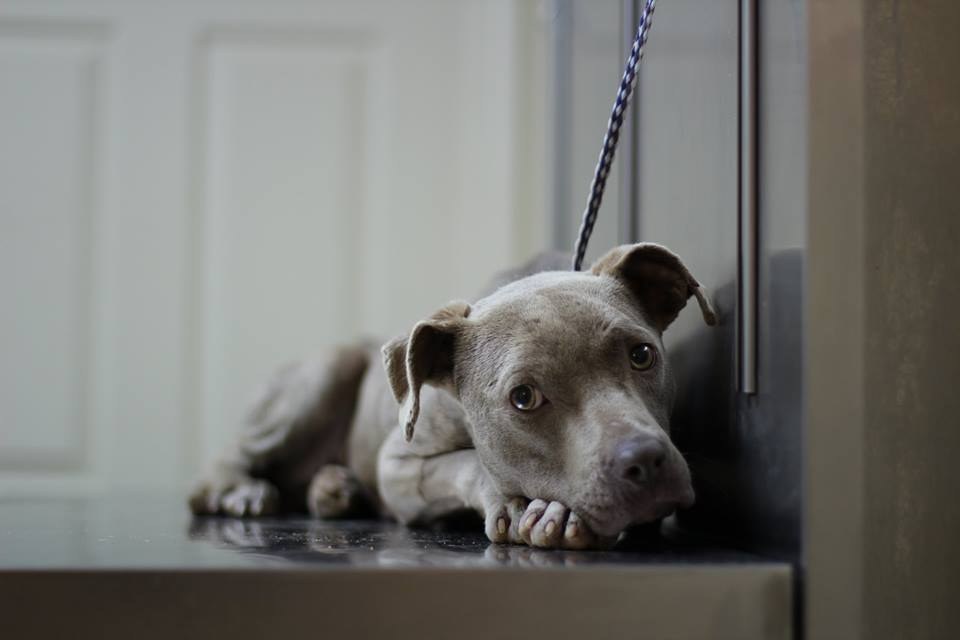 He figured that Graycie needed to feel at ease, so he decided he would eat with her. On Feb. 13, the clinic shared this video of Dr. Mathis eating with her inside her cage.
The video has since gone viral with over 5 million views and over 49,000 likes to date. People have also taken to the comments to praise Mathis for his compassion.
Since the video has gone viral, Granite Hills Animal Care's Facebook page has posted regular updates documenting Graycie's weight gain and strengthening health.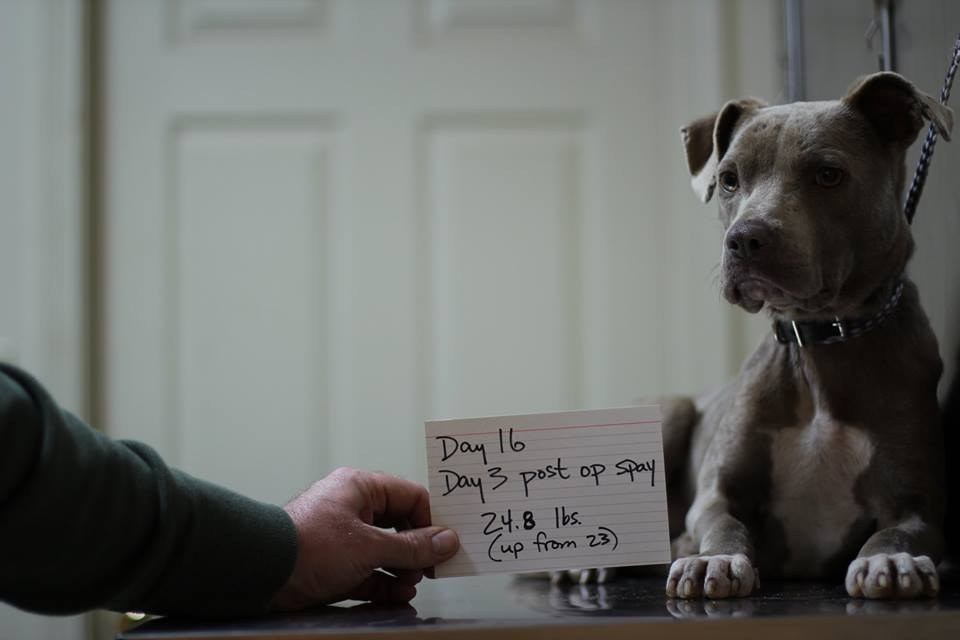 The clinic said that Graycie is improving. Staffers say they hope that she'll eventually be comfortable around people again and, hopefully, healthy enough to be adopted soon.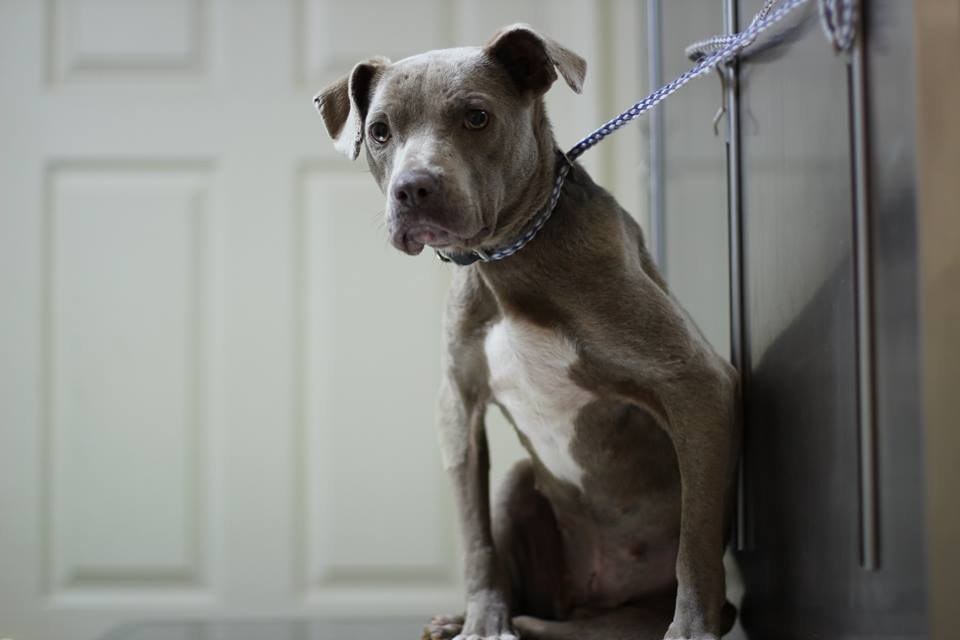 BuzzFeed has reached out to Granite Hills Animal Care for comment.