Jorge Saenz has been adding toy dinosaurs to his photos, positioned just so to create some truly exotic images.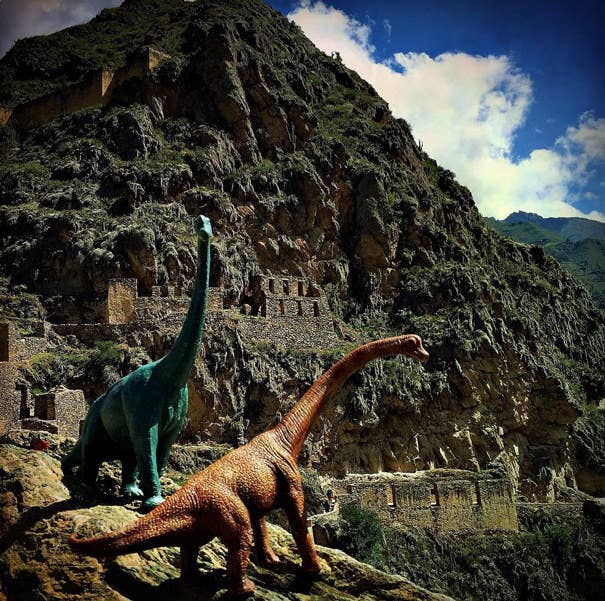 Saenz, a 57-year-old Associated Press photographer who has lived in Paraguay the past 20 years, started his "Dinos" photo project two years ago almost by mistake.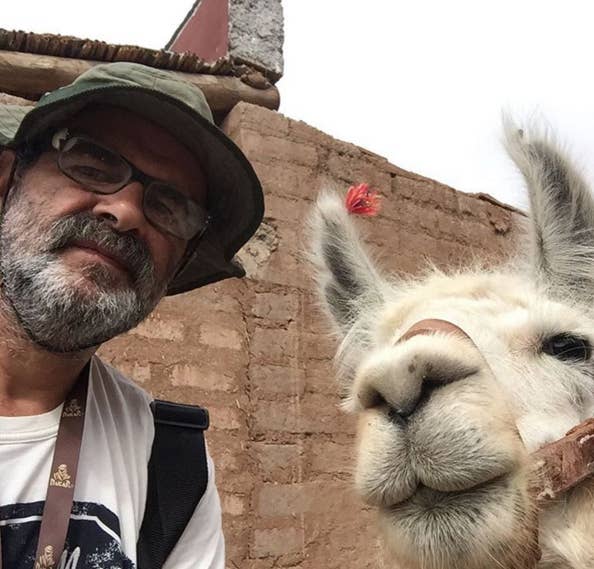 He told BuzzFeed how the project came to be.
Two years ago I bought an iPhone, and used it to take street and regular pictures everyday.

Around this time I joined Instagram and had a discovery. I had taken a picture of a dinosaur in my living room, as well as others pictures I uploaded to IG.


Usually I averaged around 50 to 100 likes, but this picture of a dinosaur reached 200 likes very quickly. I immediately questioned where this magic came from, and immediately discovered the answer.
Since the initial posting two years ago, Saenz has taken his dinosaurs to various locations throughout Latin America.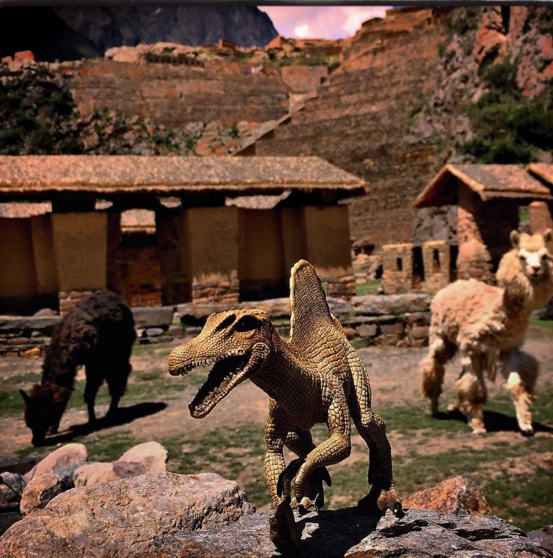 The dinosaurs, purchased at flea markets, have been photographed in a wide range of landscapes, from a beach at sunset to natural falls.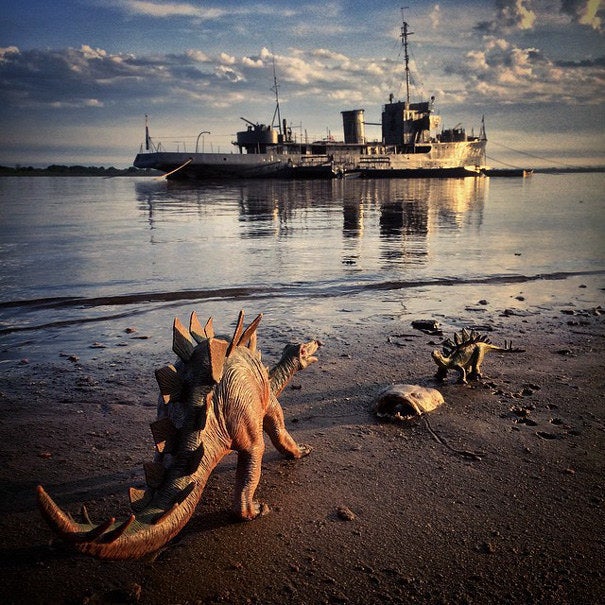 He makes it a point to add dialogue for some photos, with the dinos weighing in on the news of the day or comment on daily life.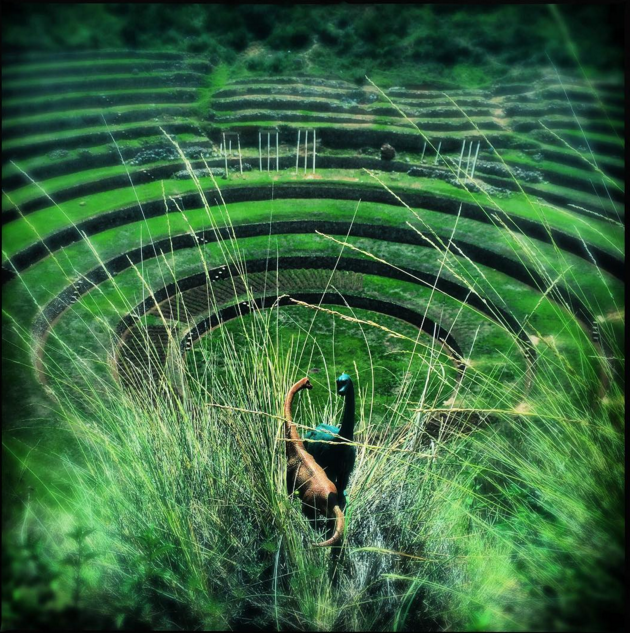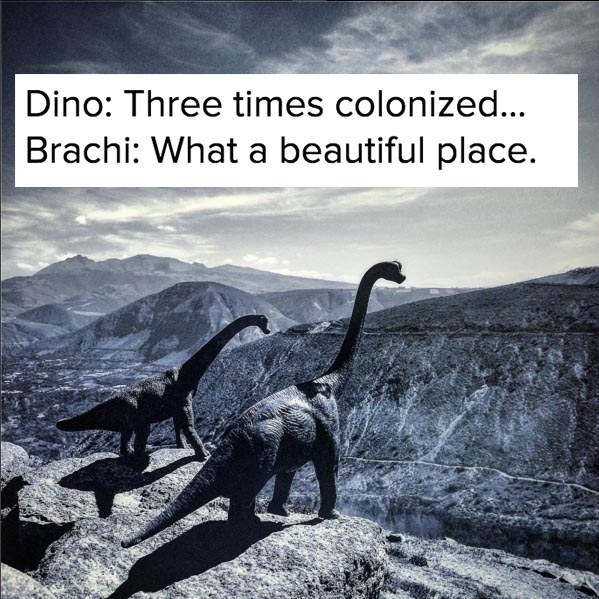 Saenz also tries to keep the dialogue light.
He said the project has drastically increased his following on Instagram, and says it's now part of a parallel project for a book encouraging children to pursue art.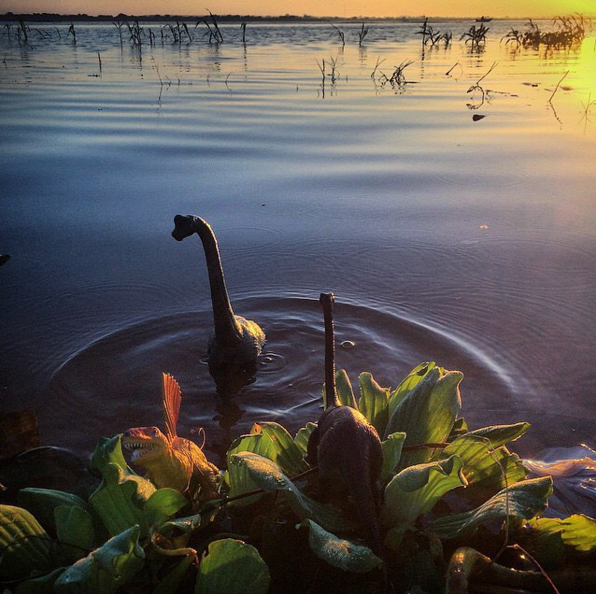 Saenz added that he plans to continue the project in earnest, "Nobody can state that in some lonely place of the planet there can't be some adapted dinosaur, waiting for his moment to appear."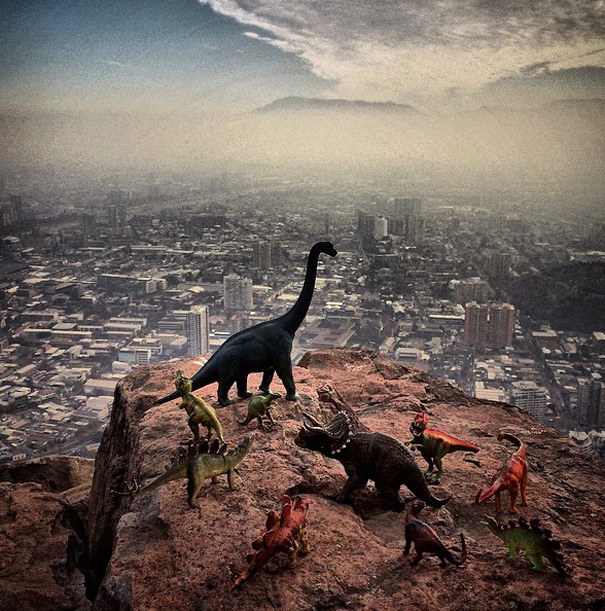 In the meantime, wherever Saenz's travels take him next, his dinos are sure to follow.