A Santa Held A Photo Of A Dead Child To Honor A Grieving Father's Christmas Wish
"The camera snap was the only sound I could hear through the entire mall."
This image of a mall Santa holding the photo of a baby who died is going viral as a message for being kind to strangers this holiday season.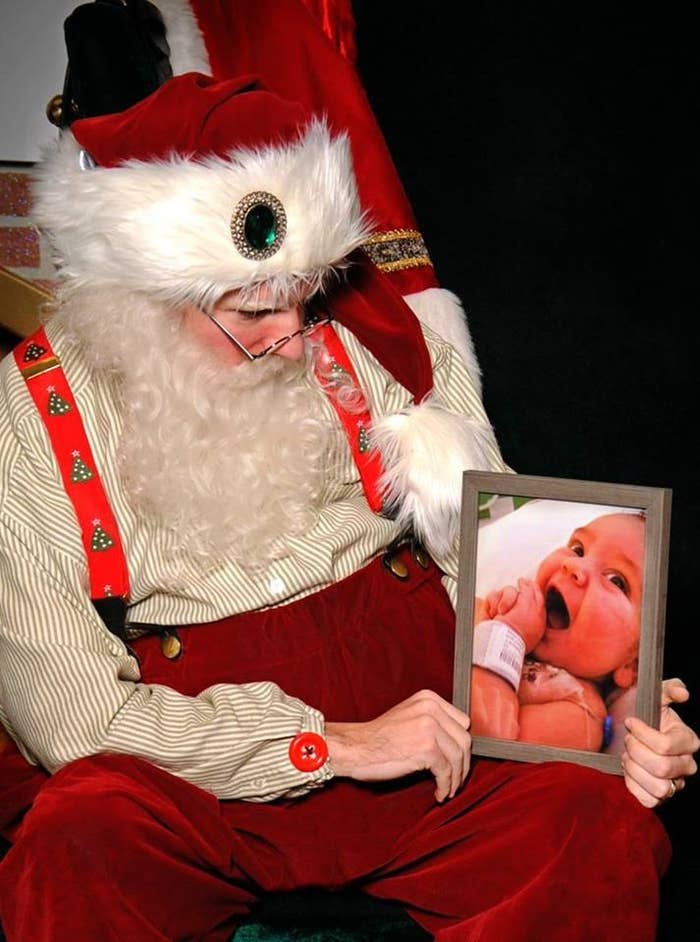 The story starts with Sasha and Kyle Daniel of Statham, Georgia, and their late son, Hayden. He was born last year with a congenital heart condition known as hypoplastic left heart syndrome.
The congenital disorder causes the left side of a baby's heart not to work properly. This means the right side has to pump blood to the rest of their body. The condition can be treated with surgery, but there is no actual cure.
Throughout his short life, Hayden faced many challenges, and on Dec. 19, 2014, died from complications stemming from his heart condition.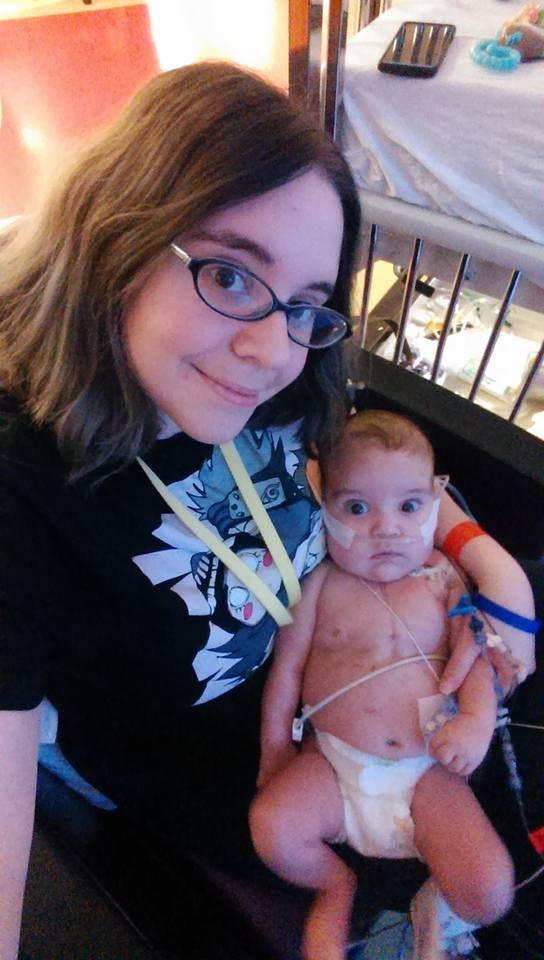 While he was still alive, Hayden's parents created a Facebook group called Hayden Daniel's Hope to spread awareness about congenital heart conditions, and as a way to honor his memory.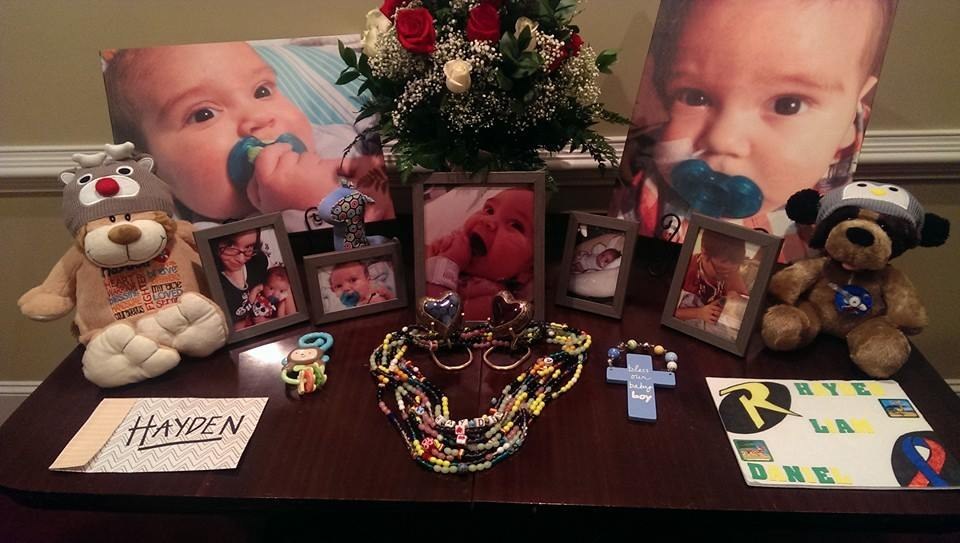 Although it's been almost a year since Hayden died, Kyle wanted to get the photo with Santa that his son never got a chance to take and give it to his wife, who is pregnant with another child, for Christmas.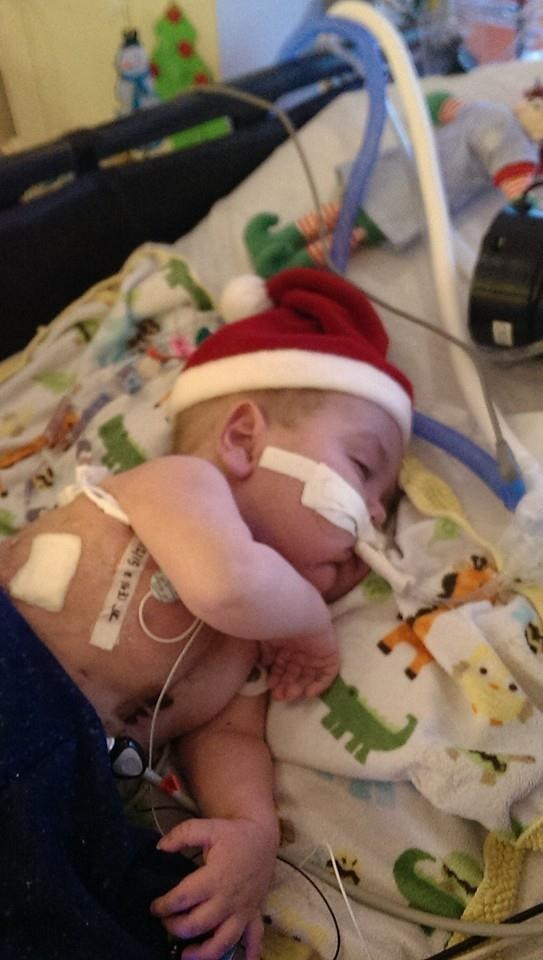 Last week, he went to his local mall to get the photo, and told Today what happened when he approached the Santa with his photo of Hayden.
"I have a request — my son passed away last year."

I started to get choked up. He reached out for Hayden's picture and said, "Absolutely."

I had a wave of relief come over me. It was hard to walk in and ask that. In just one word, he made a situation easy.
The man in the Santa costume, Caleb Ryan Sigmon, posted the photo and the story behind it.
It reads, in part:
In the photo, I could see on the little boy's armband that his first name was Hayden. I didn't ask any questions, but I am guessing that this is his first photo with Santa. The camera snap was the only sound I could hear through the entire mall. Normally, I hear all kinds of music and sounds, but it was absolutely silent. After a handful of clicks, we walked over to the screen and he pointed, saying, "That's the one."

The girl working the computer printed him a full photo package and he pulled out his wallet, saying that this was going to be his gift to his wife. We gave him the printed package, telling him that it was a gift and that we would be praying for his family, this Christmas. He grabbed my hand and pulled me in and hugged me, then turned around and left.

As he walked out, we all had tears in their eyes. I'm sharing this to remind us all that Christmastime is unbelievably hard for some families.

Pray for the brokenhearted. Smile at people. Just be kind. Love one another.
People were moved by the photo and took to the comments to express how they felt. As of Monday, the emotional picture has been liked more than 74,000 times and shared by 54,000 people.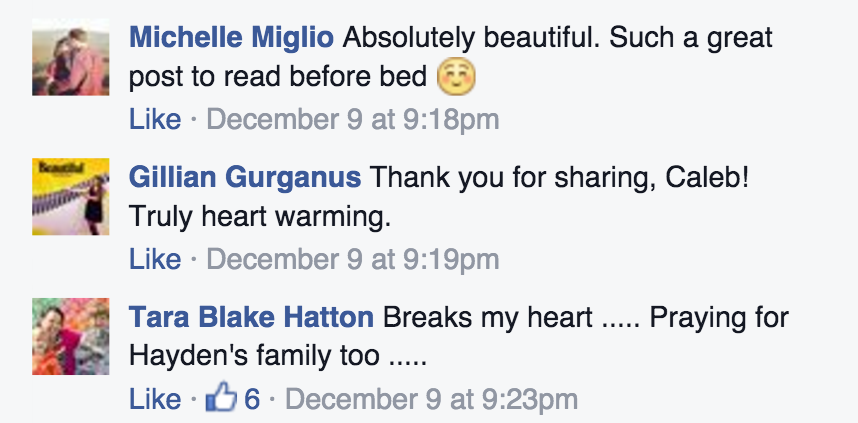 "We are so amazed at how far this story has gone. I never thought that wanting to have a picture of our son taken with Santa would have become this."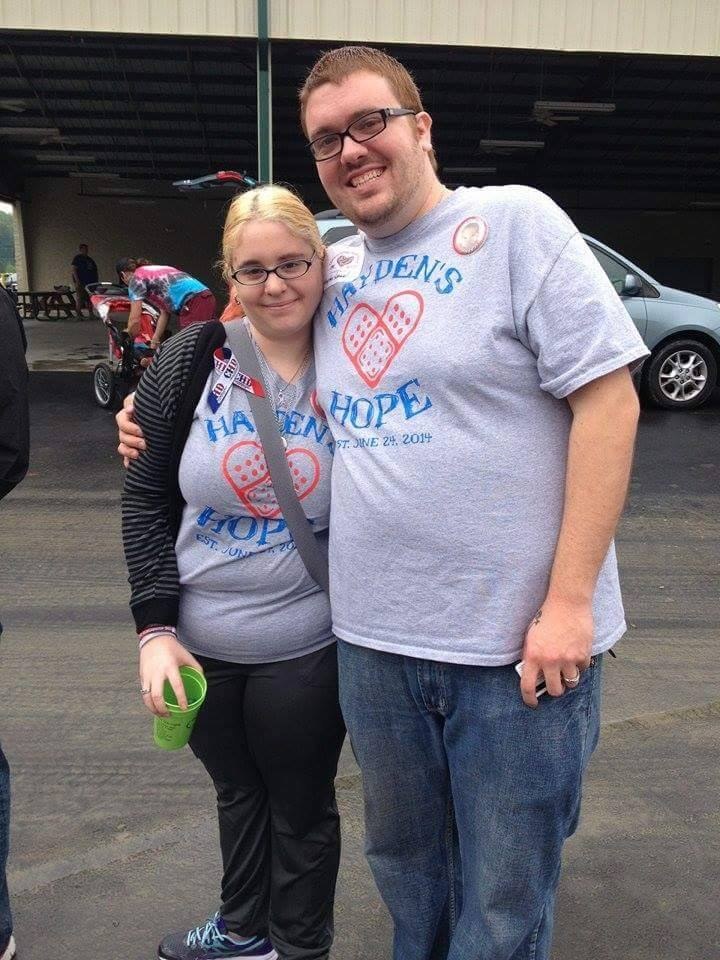 They also wanted Caleb's kind gesture to serve as inspiration to others.
"All we want is for you all to do something nice like Caleb did for us. Just be there for a random stranger this holiday. You don't have to do anything big, sometimes all it takes is a smile and a hello."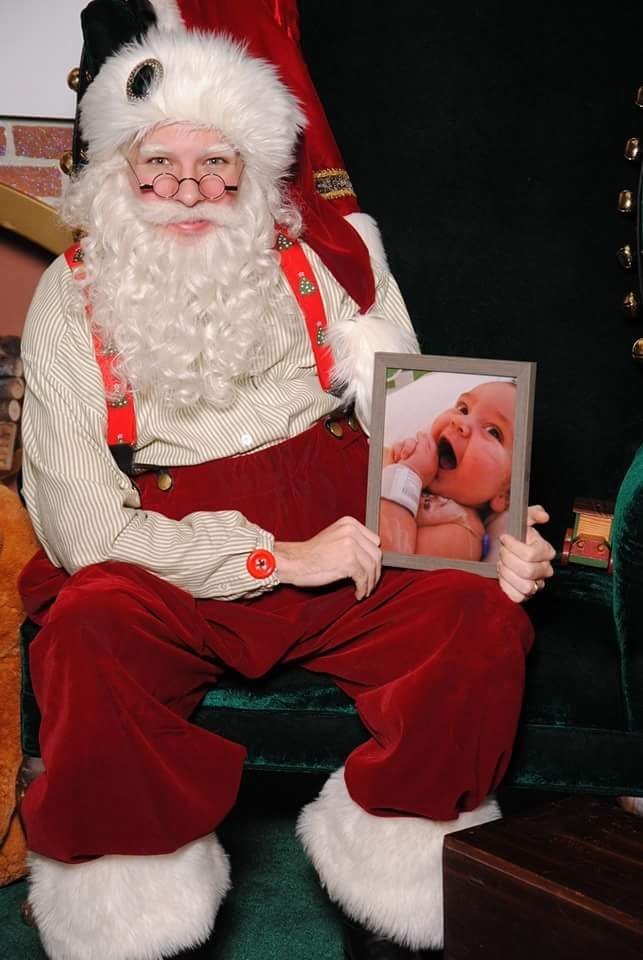 BuzzFeed has reached out to the Daniels for comment.