They have a wide assortment of traditional jerseys for their home and away games.
But earlier this week they unveiled a new amazing look.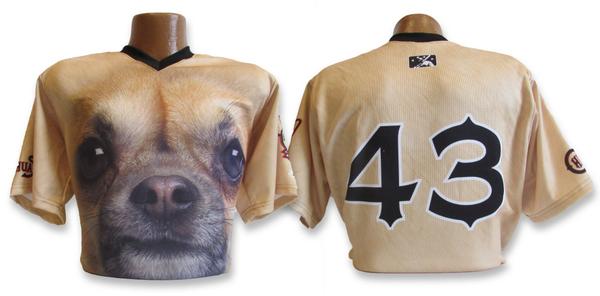 The new jerseys will be part of a Bark at the Park Night where owners can bring their dogs to the stadium.
When chihuahuas, baseball, and charity are involved, everybody wins.