Everyone loves a good selfie, but the ones this cat takes are just purrfect.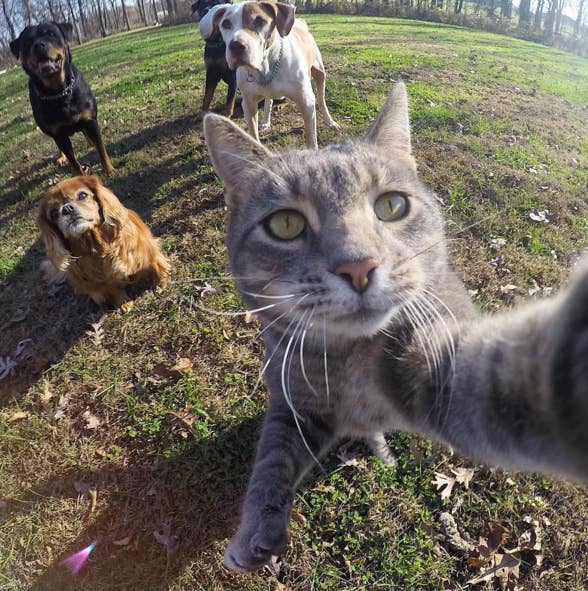 This little selfie fanatic is absolutely entranced by his owner's GoPro camera, which leads to amazing photo ops with his fellow four-legged friends like this one.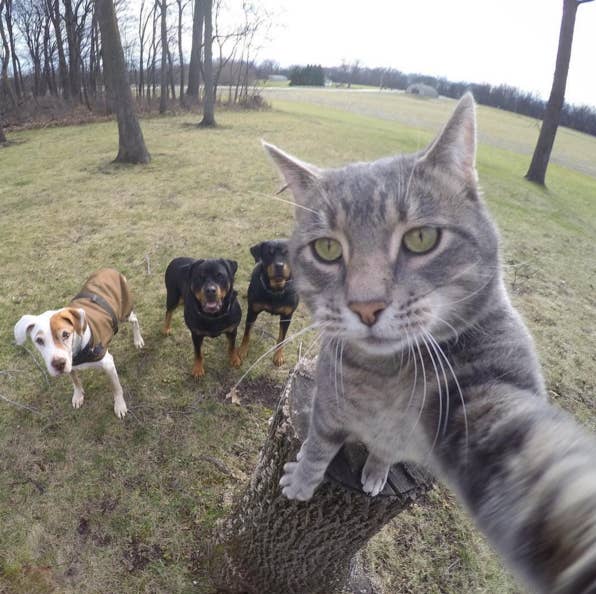 However, Manny also manages to take some amazing solo shots.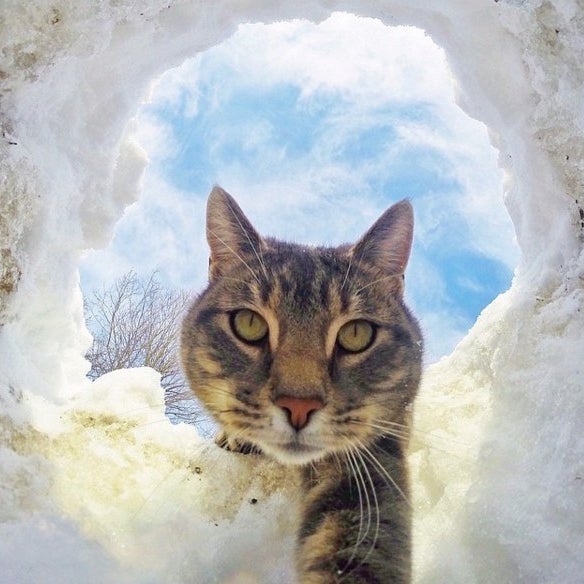 He also doesn't mind getting festive.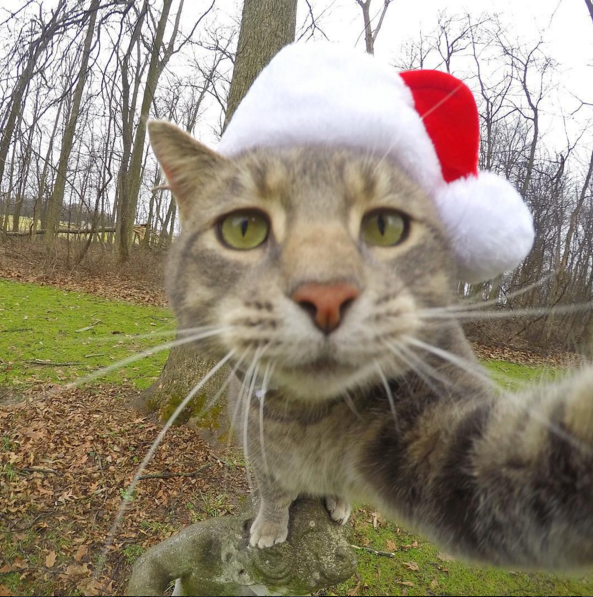 The account also features a video showing how the shots are made.
So whether it's with friends...
...or alone...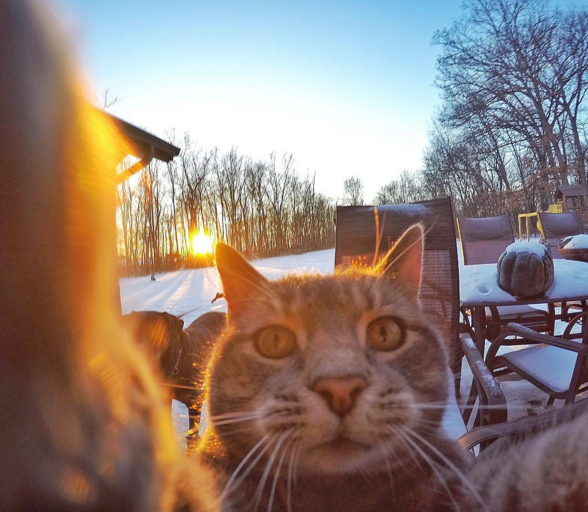 ...Manny has the selfie game down.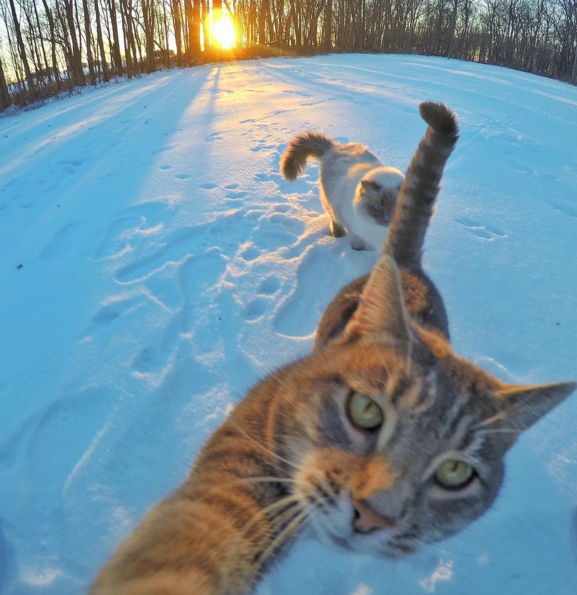 BuzzFeed has reached out to the owner of the selfie cat Instagram account for comment.