Jasper St. Aubyn West is a 32-year-old artist based out of Adelaide, Australia. Recently, he has been playfully adding illustrations of monsters to pictures of everyday situations.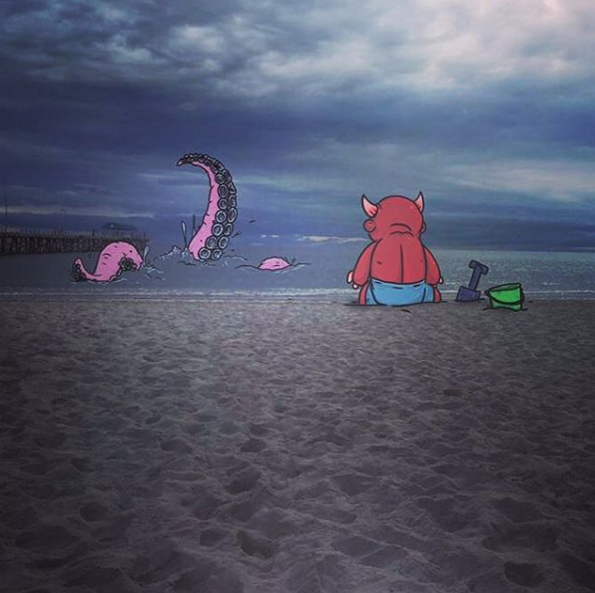 The illustrator and animator, who goes by the name Tail Jar, has been working professionally for 10 years, he told BuzzFeed. He only recently started drawing monsters in real-life scenarios after a trip to Las Vegas.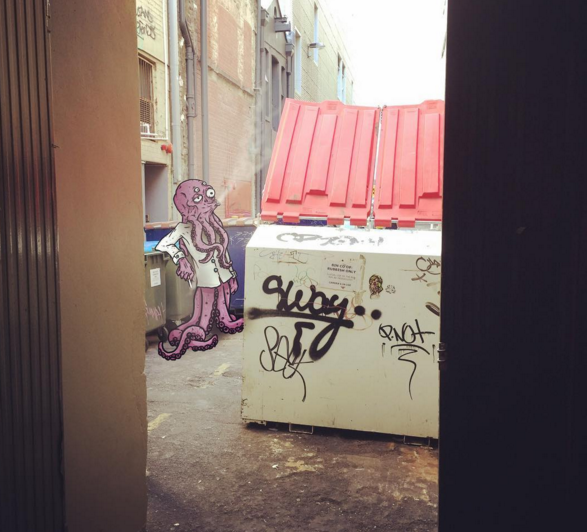 He said that while walking around Las Vegas was "an epic experience," he realized everyone around him "had a camera out and was taking snapshots."
"It occurred to me that there must be terabytes worth of photos out there taken from the exact same place of the exact same thing," he said. "It made me want to try and find some way of documenting my journeys that was more personal."
After that trip, Tail Jar started adding monsters to his photos to spice up seemingly mundane situations.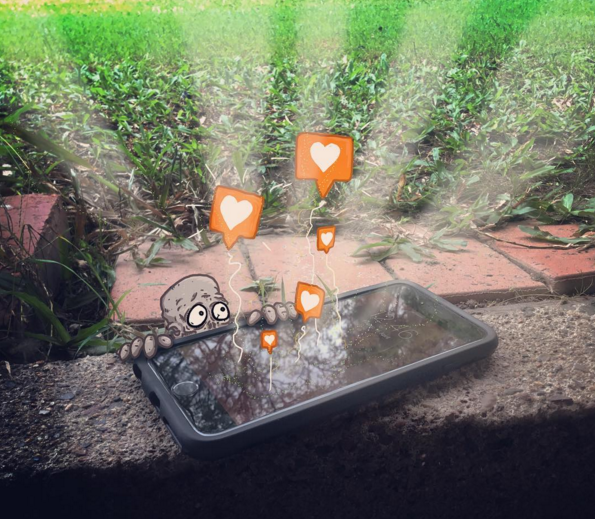 To make each photo "monsterized," Tail Jar takes a picture, uploads it to his iPad, and uses his Apple pencil to add the art.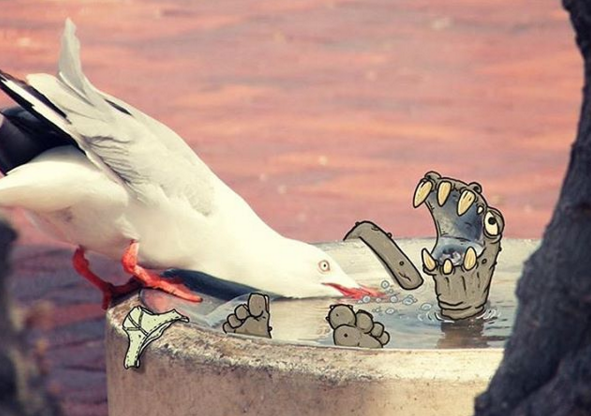 He added that he does each sketch as quickly as possible, and draws the first idea that comes to mind, never trying to overthink things.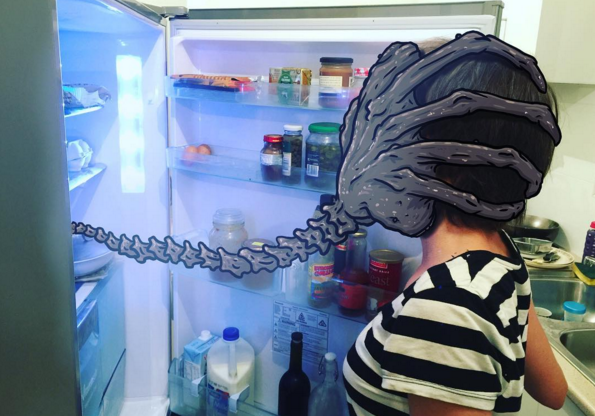 The results so far are as uniqued and varied as the places they are taken in.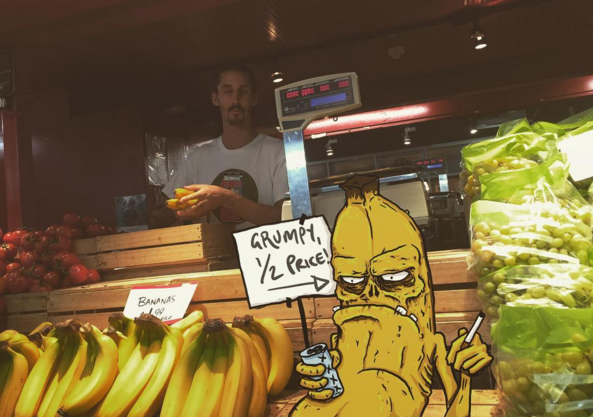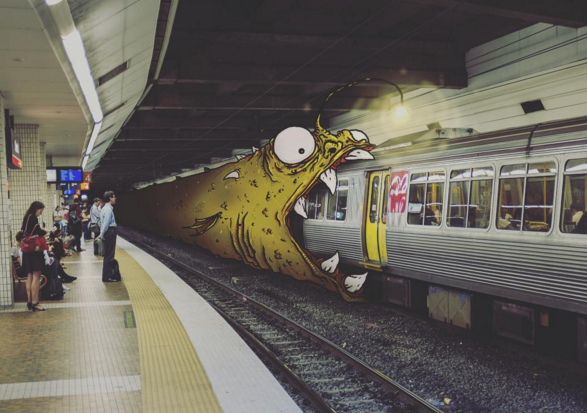 Tail Jar posts most of his work to his Instagram page. The photos have resonated with a lot of people and are getting hundreds of likes.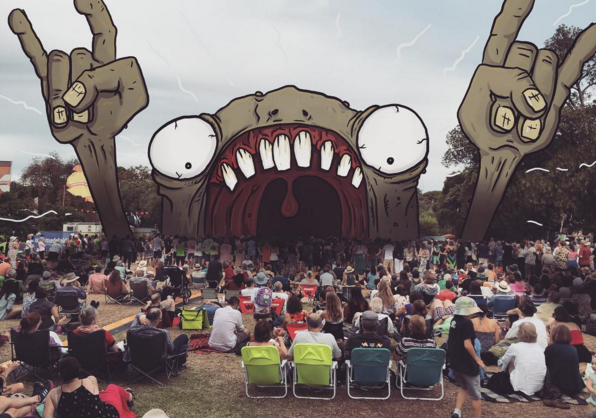 Tail Jar said for now he plans to work on other projects, but will continue adding an odd monster here and there for Instagram.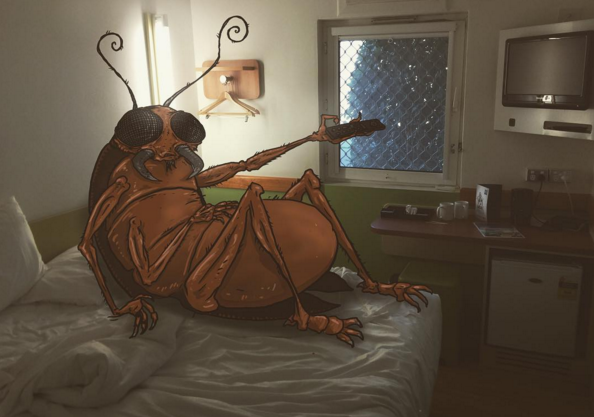 Everyday monsters for everyday life.