Madisyn Babcock is a 17-year-old high school senior from Kansas. She enjoys playing instruments, drawing, and is the drum major of her high school band.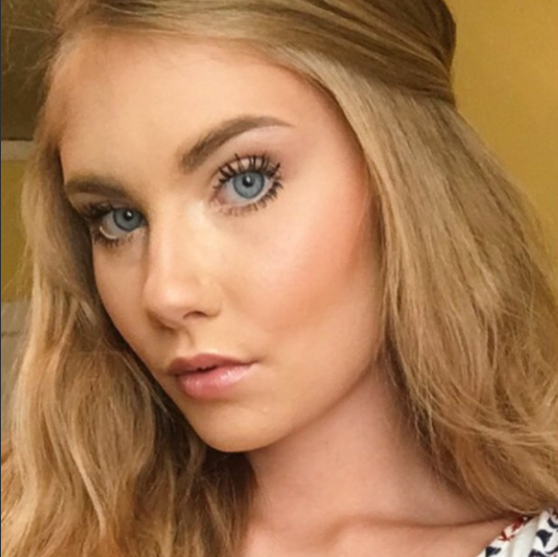 Earlier this year, Madisyn was diagnosed with alopecia, which is an autoimmune condition that causes hair loss on the scalp and other parts of the body. She told BuzzFeed that the condition was initially difficult to deal with. "It's been a rollercoaster ride. It's very hard at first. I felt helpless."
However, as the condition progressed, she got better at coping.

As time went on I realized I had no control over the hair loss, so I wanted to take more control of my life. Each day I tried to wake up and tell myself I was beautiful. I lost friends and I gained some friends.

While trying to stay positive day-by-day and surrounding myself with people who helped me feel beautiful, I started to believe it again myself. It takes work. I don't want a false hope going out to others with hair loss that I was confident from the beginning or that I was flaunting my head right from the start.
Through the process of coping and acceptance, Madiysun got the idea of using her senior portraits to inspire others. With the help of local photographer Chelsea Taylor, and her mom who happens to be an artist, she put her plan into action.
For her pictures, Madiysun wanted flowers painted on her head because she felt they reflected her personality, and loved the irony of growth and blossoms on a head that does not grow hair.
The morning of the shoot, Madisyn's mom got to work. Photographer Chelsea Taylor told A Plus Madisyn's mom spent hours drawing out the design and painting it on her daughter.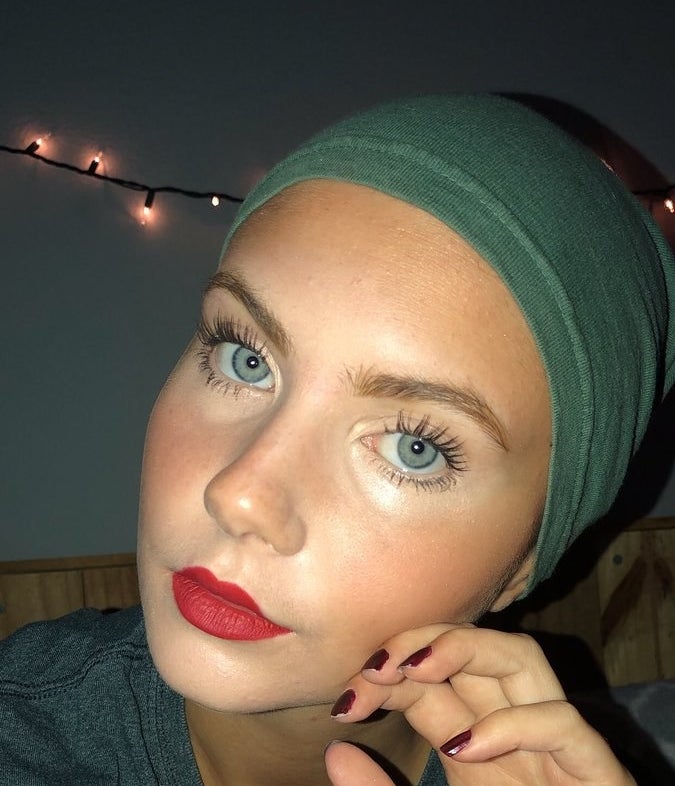 The resulting photos were detailed and inspiring.
Madiysun emphasized that the photos stayed true to who she is. "I don't think I've ever felt more like myself than in the moments that Chelsea took photos of me for my senior portraits," she said.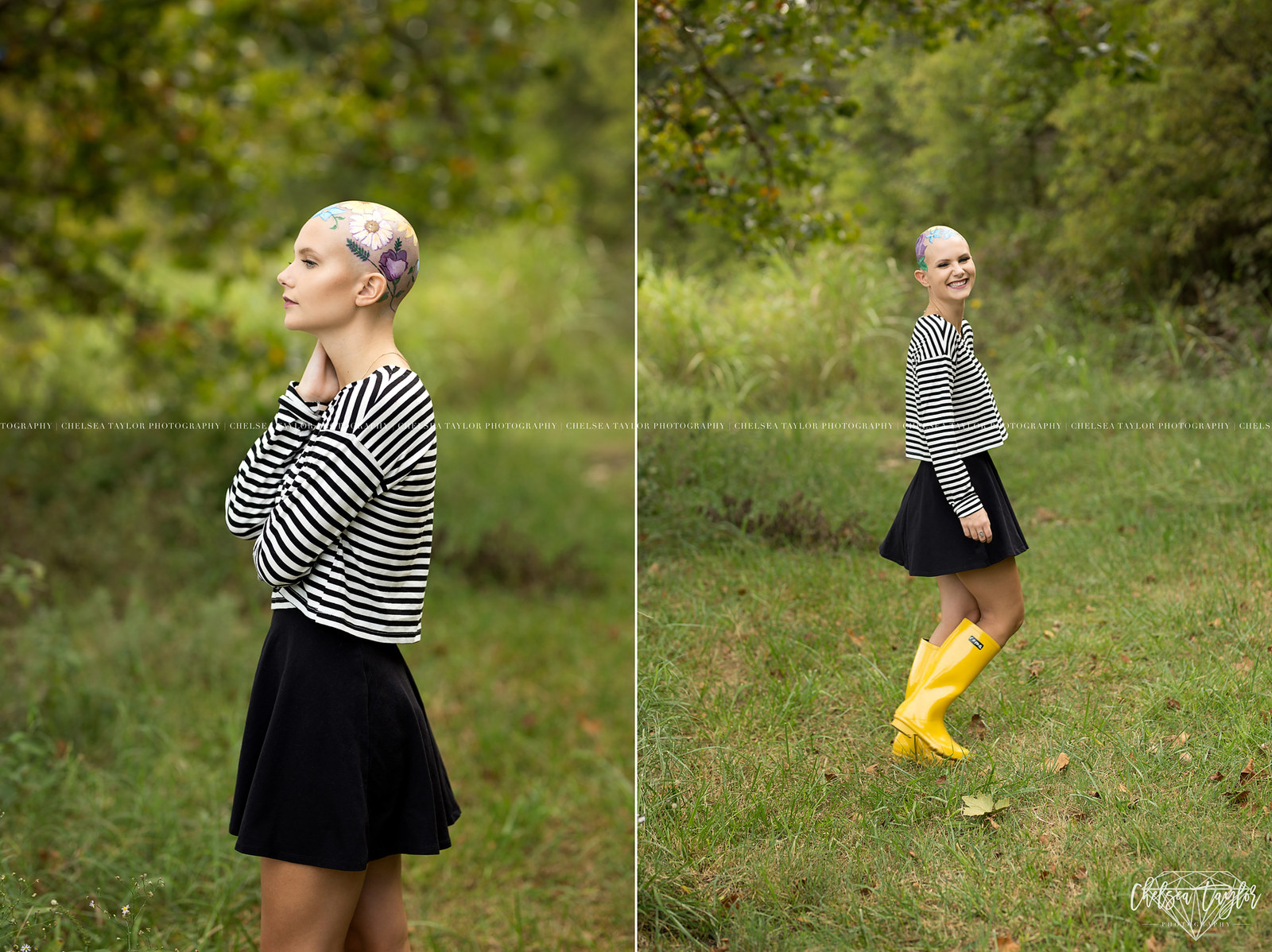 The portraits have gone viral on social media after resonating with a lot of people. "I never thought the photos would have gotten as much publicity as they have. I am so inspired. It's been surreal," Madisyn said. "My heart is so warm from all of the love surrounding alopecia."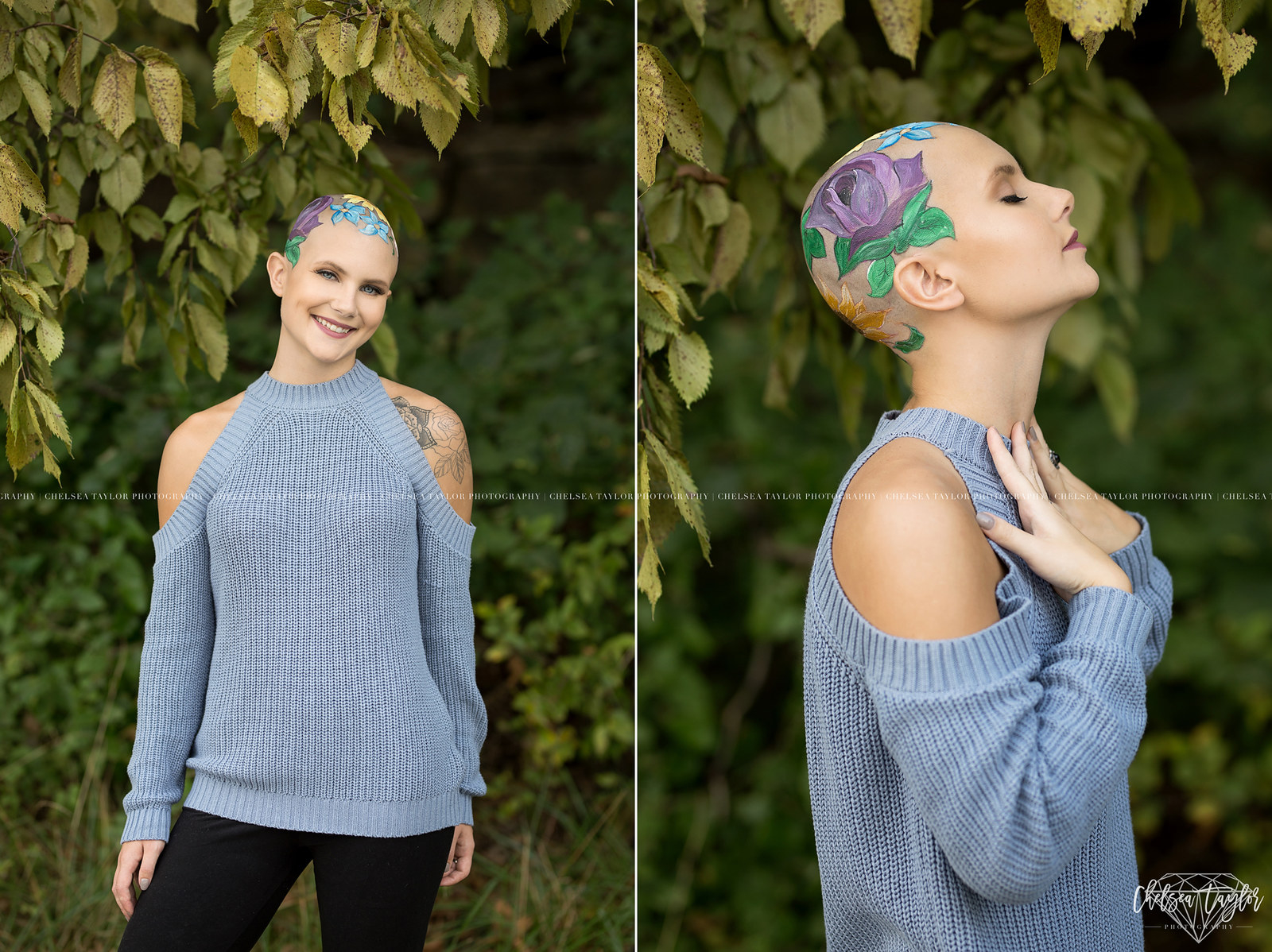 Madisyn added that the postive reaction has motivated her, and hopefully inspired others.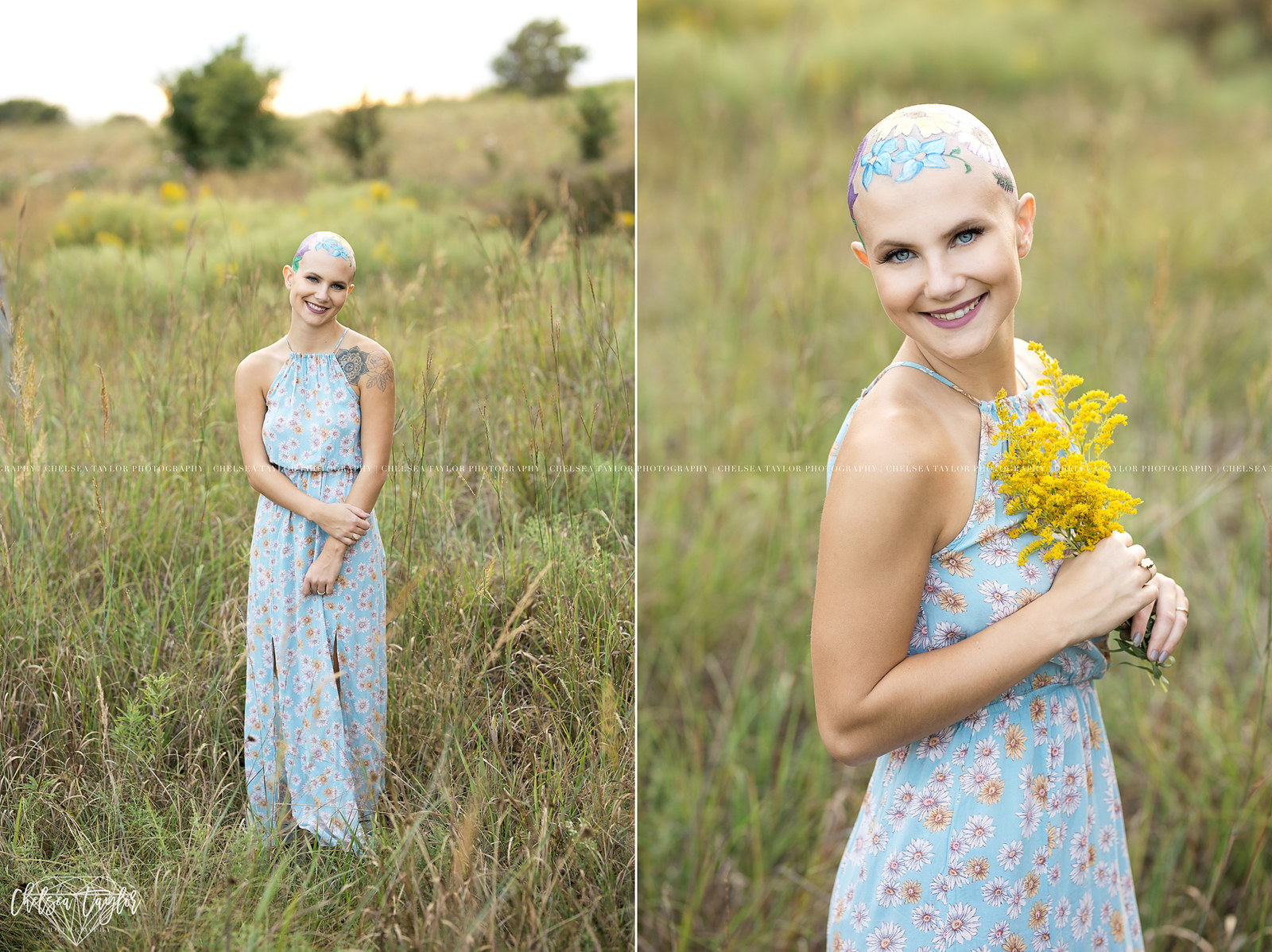 "Seeing my photos go viral has given me a whole new level of inspiration and confidence, and I only hope I did the same for others," she said. "I think most of all I want people to take away is that the false societal conditions surrounding beauty do not actually define your beauty — hair loss or not."