Since its debut on Broadway last summer, the musical Hamilton has taken the world by storm. The show is so popular that tickets are sold out for months.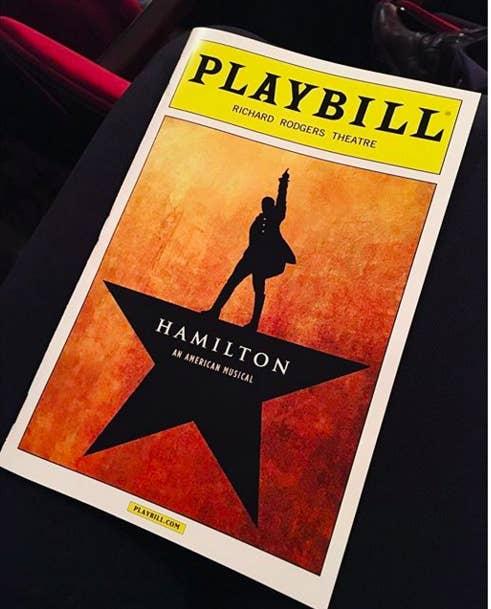 Like most Broadway shows, in order to make the show more accessible organizers put together a daily lottery, where participants had to wait outside the Richard Rodgers Theatre to enter for a chance to win $10 front-row tickets.
It's called Ham4Ham (because you give $10, and then you get to see Hamilton).
It's not unusual for the crowds to reach over 1,000 people, especially because actors from the show sometimes come out to do quick and fun performances.
To keep crowds safe in the winter while creating better safety measures for the city, organizers decided to host the lottery online for the winter.
By entering through the website Broadway Direct, the public could win the discounted tickets to the acclaimed show.
But on Tuesday, the first day the lottery, things didn't go exactly as planned when more then 50,000 people rushed at the chance to get the hottest (and one of the cheapest) tickets in town.
As it turns out, the ticket website couldn't handle all the traffic and ended up crashing.
Many people got error messages.
Some got a lot of emails.
Hamilton creator Lin-Manuel Miranda chimed in after getting a lot of flack from disappointed hopefuls.
In the wake of the crash, the show's official Twitter account announced that the lottery winners were refunded, and that tickets for Tuesday would not be used.
Miranda said the problem was that more people won than there were seats available.
New Yorker Lindsay Timmington tweeted her sad saga, from winning the tickets to being told she wouldn't be able to go.
And she wasn't the only one who experienced the heartbreak.
Tons of people were disappointed by the turn of events (though couldn't help themselves referencing the very show they were trying to get into).
For now, the show's Twitter account said the lottery (and crowds) will return to the theater.
It looks like Hamilton officially broke its own part of the internet.