Some have been inspired by famous incidents. Yes, that infamous incident. Regardless of spelling.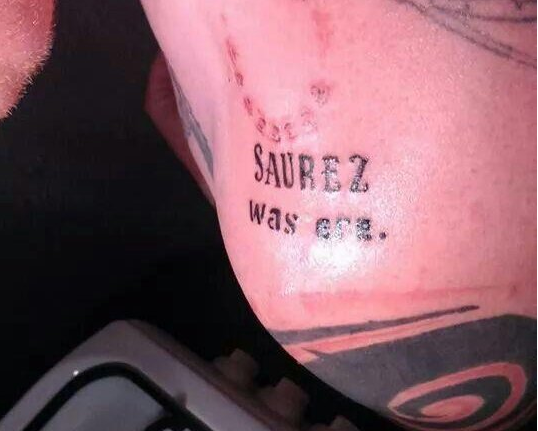 We will always be reminded of his presence.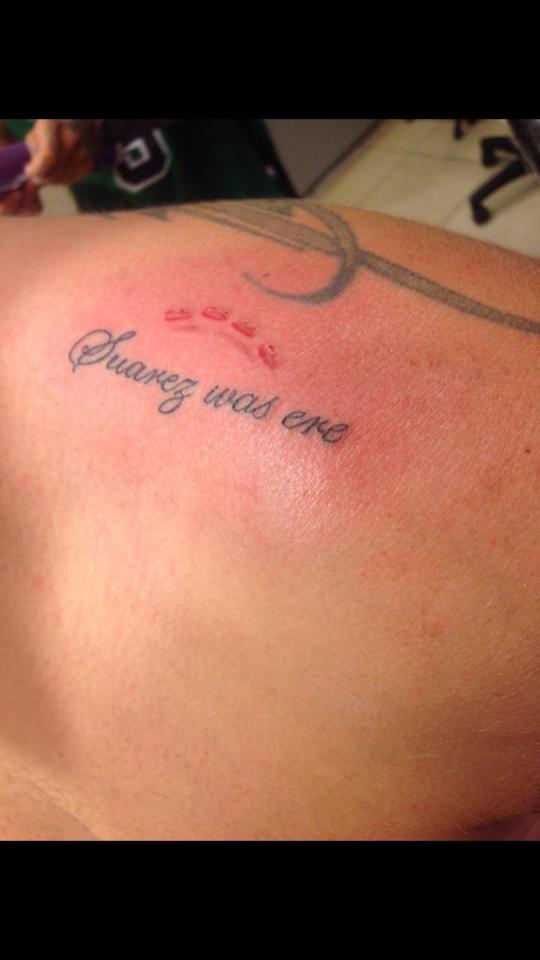 Some have been overly optimistic — "hexa" is a prefix for six in Portuguese — in anticipation of Brazil's sixth title.
If only it were true.
Some are likenesses of the players, like Clint Dempsey.
And this dead-on Neymar piece. Players have interesting tattoos as well, like Theofanis Gekas of Greece's forearm piece "寒冷殺人魔" which is Japanese for "cold murder demon." Or Chile's Mauricio Pinilla who immortalized his heartbreak... ... By getting this tattoo on his back.
Along with two on his face.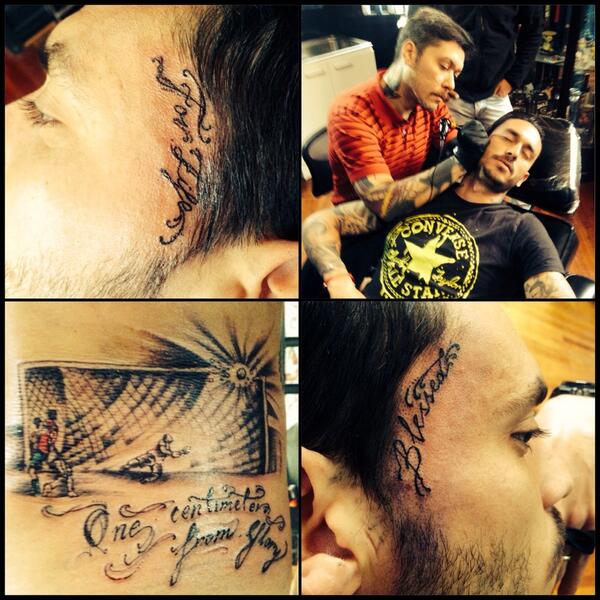 Others like Italy's Mario Balotelli use tattoos as inked inspiration.
He is the "punishment of God." Italian teammate Daniele de Rossi's ink provides a warning... ... Beware of slide tackles.
The Netherlands Wesley Sneijder's body art has spawned Michael Jackson rumors. Whether it's intentional or otherwise there is at least a slight resemblance. Thanks to superstars like Neymar, we are all truly "blessed" to have seen these unique works of art.