A warning letter just released by the FDA says that a few versions of Kind bars aren't worthy of the "healthy" label.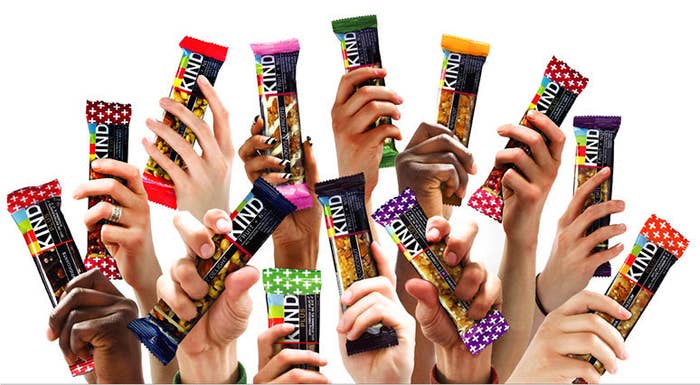 "Your products do not meet the requirements for use of the nutrient content claim 'healthy' on a food label," William Correll, director of the Center for Food Safety and Applied Nutrition, wrote in the March 17 letter, released publicly today.
It continues, "You should take prompt action to correct the violations."
Kind sold 458 million units in 2014, according to Bloomberg.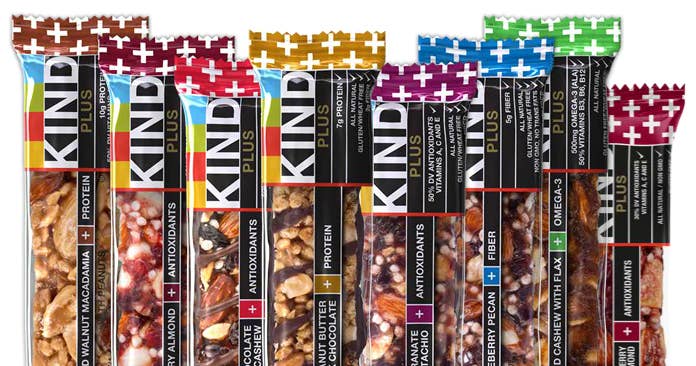 The FDA requires that products have less than 1 gram of saturated fats for the label. One of the bars contains 3.5 grams.
The bars the FDA is referring to — the Almond & Apricot, Almond & Coconut, Peanut Butter Dark Chocolate + Protein, and the Dark Chocolate Cherry Cashew + Antioxidants — all exceed the FDA's saturated fat limits to be considered healthy.
In a statement on its blog, the company said that it is working toward compliance with the FDA's warning, and defended the bars as having healthy fats.
They wrote:
Nuts, key ingredients in many of our snacks and one of the things that make fans love our bars, contain nutritious fats that exceed the amount allowed under the FDA's standard. This is similar to other foods that do not meet the standard for use of the term healthy, but are generally considered to be good for you like avocados, salmon and eggs.
The statement also says that the company will conduct a "thorough review" of its labels and website information.
If the company doesn't alter its labels, the FDA said it might remove the products from stores or seek a court order.