Stephen Curry Just Posted A Photo Of His Daughter Kissing Her Newborn Sister
First press conferences, then the "Nae Nae," and now Riley Curry just owned the whole big sister photo.
We all know that Riley Curry is a precocious press conference princess.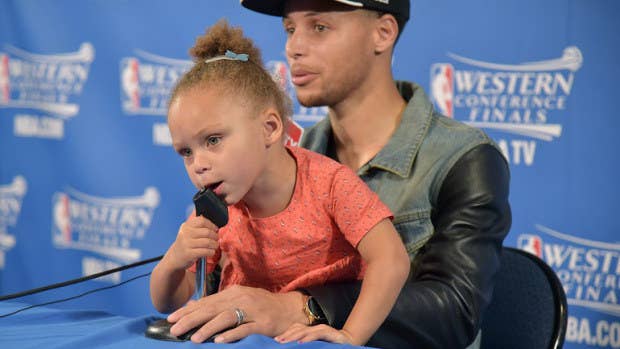 It's also a well known fact that she has one of the cutest "Nae Nae" dances around.
Well she's about to kill you with cuteness one more time, because her dad, Golden State Warriors star Stephen Curry, just posted this photo of Riley kissing her newborn sister Ryan Carson on Instagram.
So cute, you can't help but cry.