Beer Yoga Is Something That Exists And You Probably Wanna Try It
It's not in the US yet, but it is going international.
Bieryoga is a traveling yoga class based in Berlin, Germany, that as its name implies, combines yoga and beer in one interesting experience.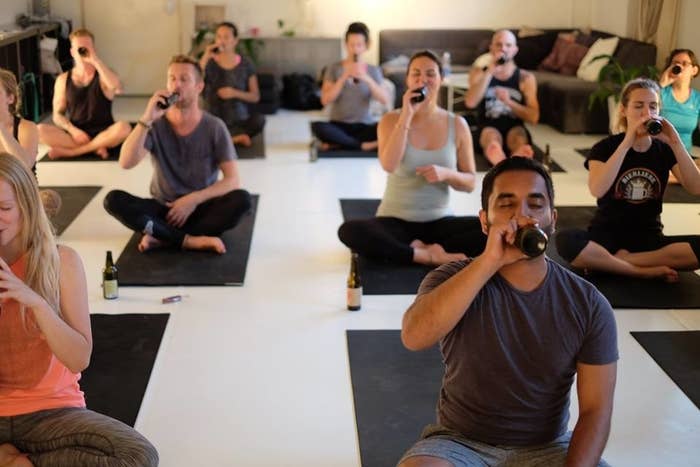 The company was started in 2015 by Jhula, a yoga instructor who got the idea after watching people doing beer yoga at the Burning Man music festival, according to Ex Berliner. Initially the classes were only in German, but last year they started offering them in English.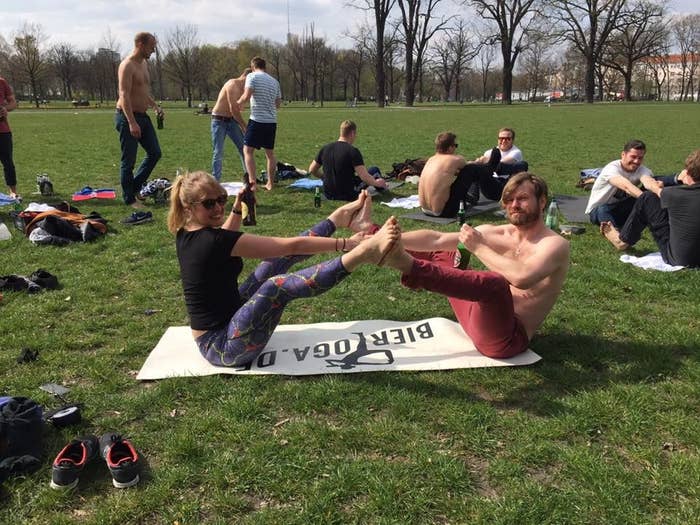 Currently, Bieryoga holds their sessions at various bars, festivals, birthday parties, and even the outdoors, according to their website.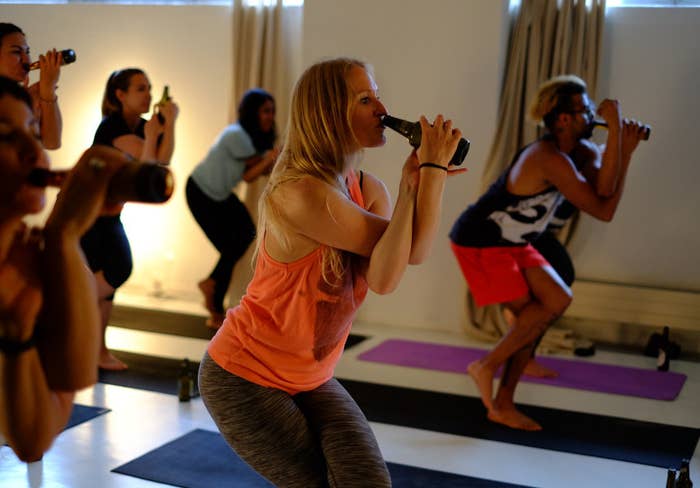 The classes run from about $5 to $7, which get's you an hour-long session with two beers. The class cleverly incorporates traditional yoga poses while balancing and drinking beer.
Bieryoga is currently touring and offering classes in Australia, and doesn't appear to have plans to offer sessions in the US. However, if you're looking for a similar experience, Yoga + Beer out of Salem Oregon offers classes in an actual brewery. While they don't drink during the session, they do offer beer as a post-workout refreshment.
BuzzFeed has reached out to Bieryoga for comment.