Saturday night Ronda Rousey took on challenger Bethe Correia at UFC 190 in Rio De Janeiro, Brazil, to defend her bantamweight title.
Leading up to the fight there had been a lot of bad blood between the two fighters.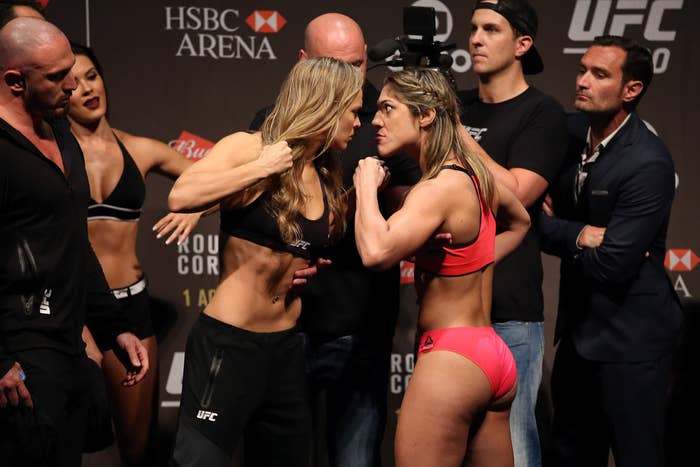 The animosity started earlier this year when Correia made a veiled reference to Rousey's father's suicide.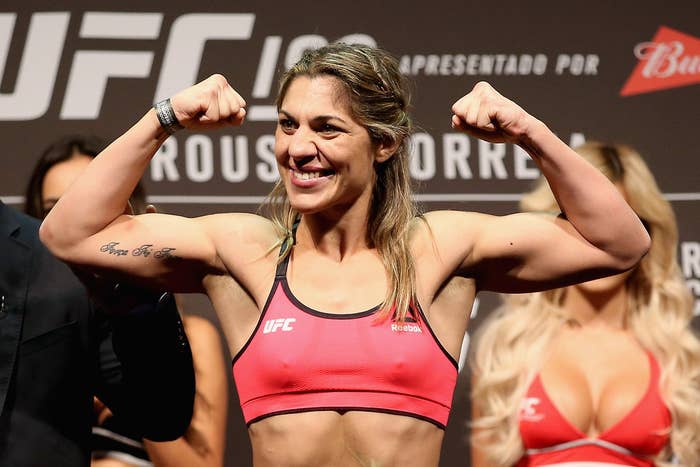 When asked about Rousey at a promotional event, Correia said:

"She is winning, so everybody is around her cheering her up, but when she realizes she is not everything that she believes she is, I don't know what might happen.

"I hope she does not kill herself later on. [laughs]"
Rousey took to Twitter to voice her own opinion on the quote, and vowed payback.
Tensions were high as the fight got underway.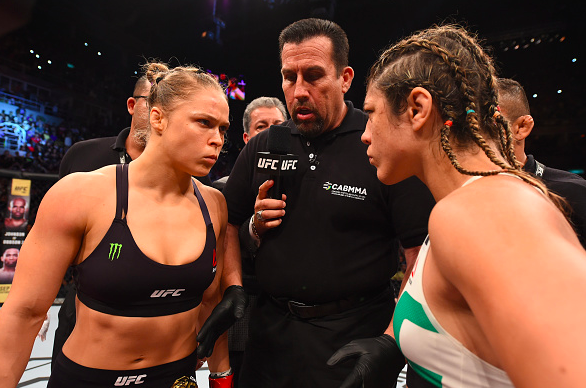 However, Rousey wasted no time, and in just 34 seconds got Correia with a combination against the fence that sent her down. The referee immediately stepped in to stop the fight.
Famous athletes and celebrities chimed in.
With the win Rousey improves to 12–0, and successfully defended her bantamweight championship.
After the fight Rousey thanked the Brazilian crowd, dedicated the victory to deceased wrestler "Rowdy" Roddy Piper, and made a note about mentioning her loved ones: "I hope nobody brings up my family anymore when it comes to fights."