Missy was a 13-year-old cat who would hang out at a bus stop in Leigh Park, England, each day. Missy was there so often that she became a fixture and commuters would look forward to seeing her every day.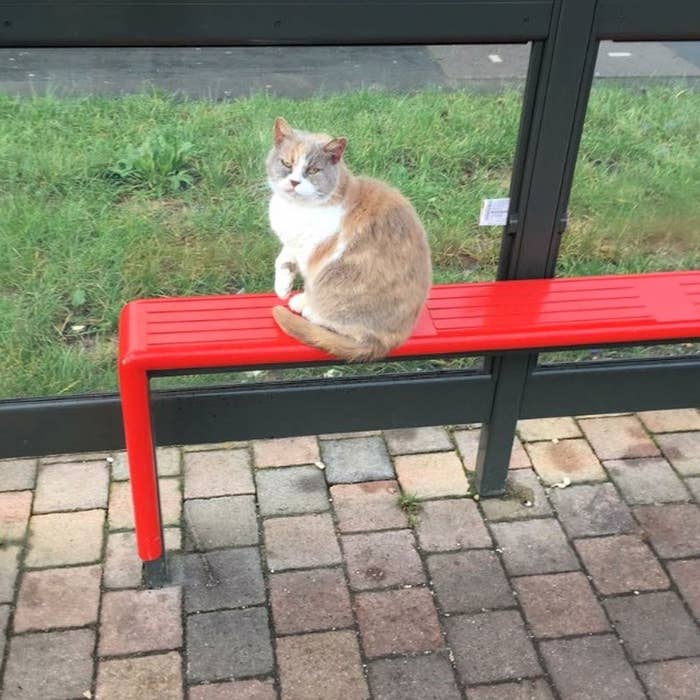 But last Friday, Missy was brutally attacked by unknown assailants. She then somehow made it back to her 72-year-old owner, Richard McCormick, who had cared for her for nine years.
His daughter, Karen Wells, told The Telegraph the extent of Missy's injuries.
From what I can gather, all her teeth were out except two and one was hanging in by a thread, she had a hemorrhage behind one of her eyes, a fractured skull and a fractured jaw.

She had to be put down that day. The vets did not know whether they could save the eye and she was in a lot of pain and the best thing was to put her to sleep, but my mum and dad were distraught.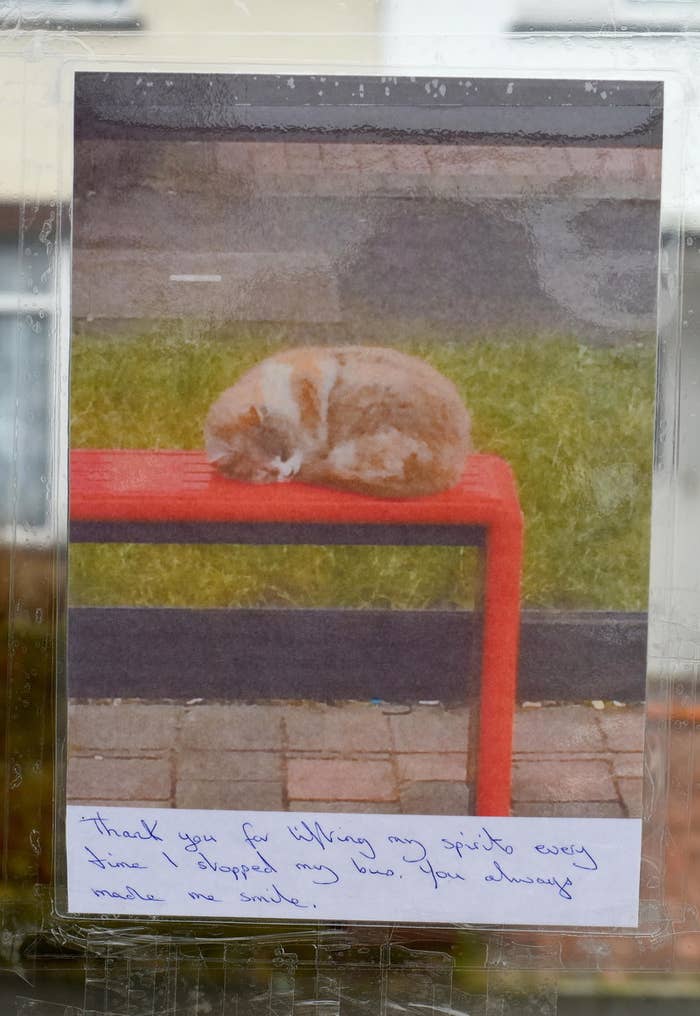 On Monday, after the community caught wind of Missy's death, several locals went to the bus stop and made a makeshift memorial for the beloved cat.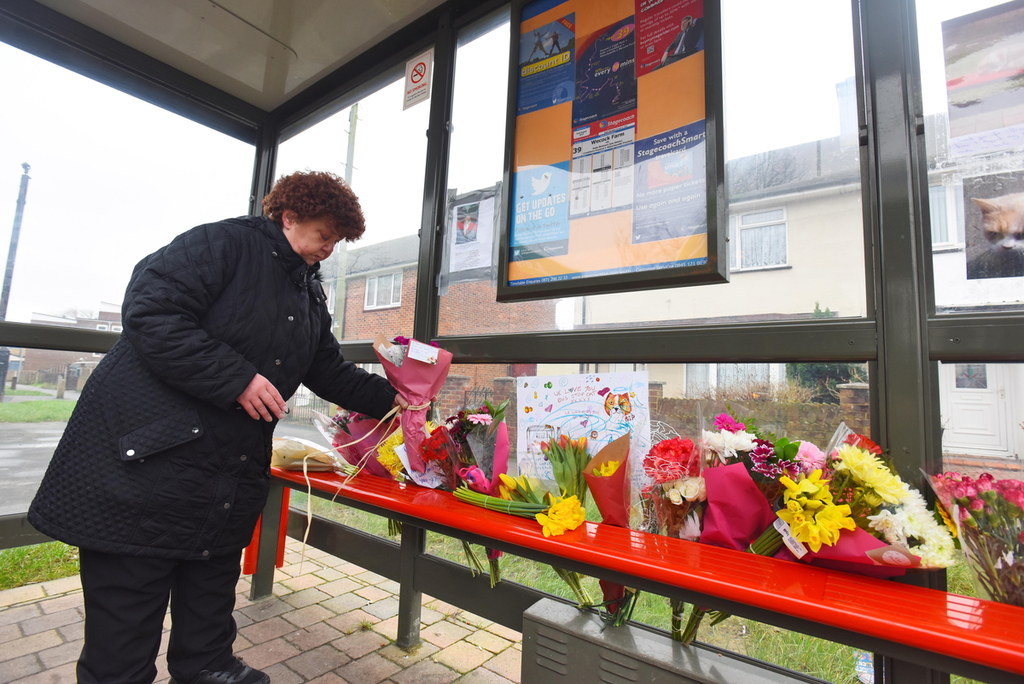 Flowers, along with handmade notes and tributes, were left to honor Missy.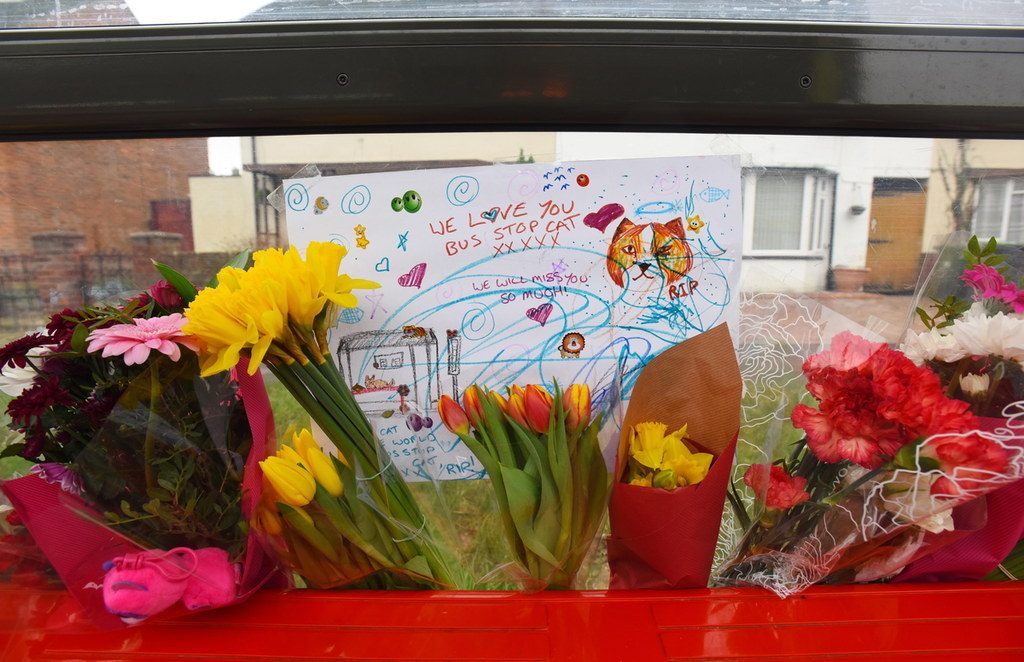 People have also taken to Twitter to express their grief.
Missy was so well-liked that resident Craig Cockram started an online fundraising page to raise money to erect a plaque at the bus stop to honor Missy. So far, the effort has raised more than $6,500, exceeding its initial goal of $720.
Wells went on to tell The Telegraph that they are seeking justice.
It is not acceptable behavior, it makes me so cross to know not only what has been done to Missy but how it has impacted on my mum and dad.

I just want somebody held accountable. That cat was not run over, somebody has kicked her or done something.
Pleas have also been posted on local Facebook pages asking for tips or information on the crime.
A picture of Missy along with a note left at the memorial echoes the community sentiment: "Thank you for lifting my spirits every time I stopped my bus. You always made me smile."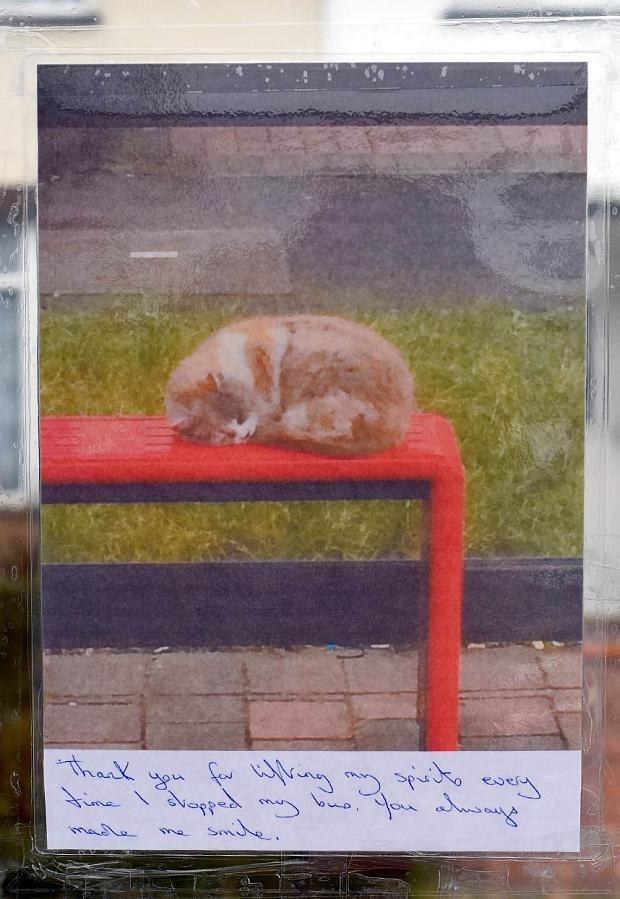 BuzzFeed has reached out to Hampshire police for comment.