Frank Keat was an 80-year-old horse breeder from Cardinham, England. In the twilight of his life, Keat was diagnosed with terminal cancer and was unable to care for his horses for the first time since he was 15.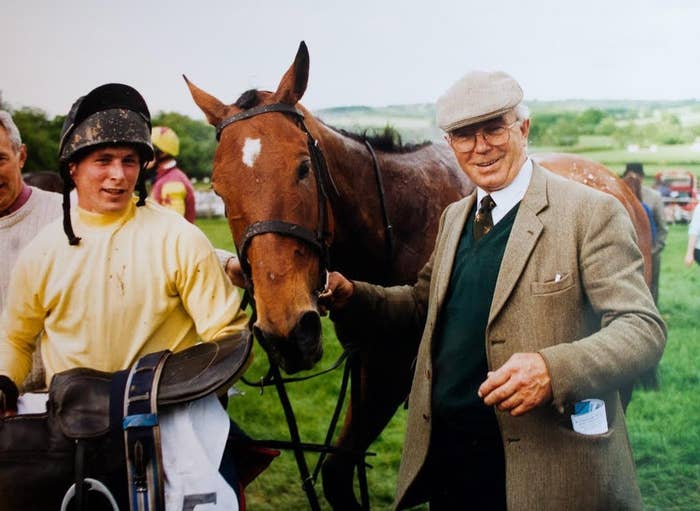 Keat was being treated at Bodmin Hospital in Cornwall, England, and desperately wanted to see the last horse he broke, Early Morn, before he died. However, Keat was physically unable to make it happen because of his cancer. It was then that his nurses came up with a plan.
On Friday, the nurses arranged for 5-year-old Early Morn to surprise Keat at the hospital. They met on the hospital patio in an emotional reunion between man and animal. Keat died three days later.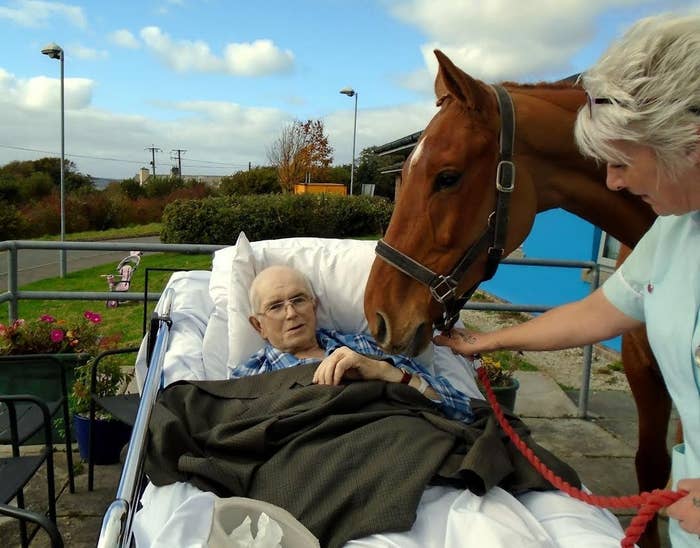 Nurse Samantha Russell told the Cornish Guardian about the emotional reunion.
I can honestly say that this is the most memorable day of my career. The emotion was overwhelming and there wasn't a dry eye on the ward.

Frank was just overwhelmed and speechless.
Over the course of his life, Keat had tended to horses in stables, bred champions, and competed in racing and equestrian events.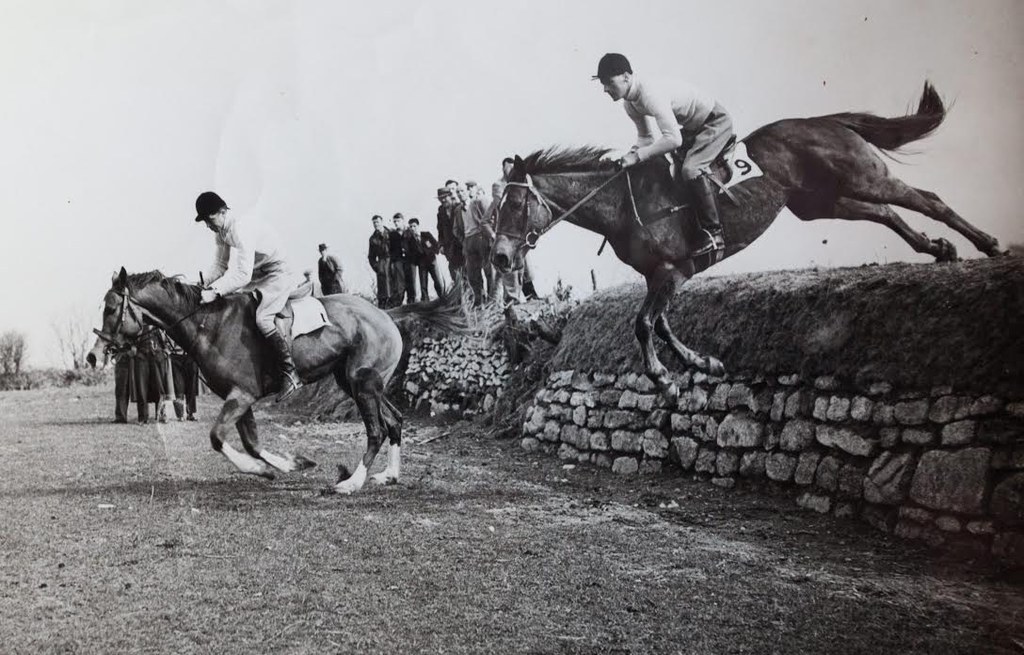 Keat's son, Tim, told the Cornish Guardian that he was thankful for the nurses going above and beyond the call of duty to make his dad's dying wish come true.
It was a wonderful gesture by the nurses to arrange for his horse to visit him like that.

I want to thank all the staff on the ward for what they did, because I know my dad couldn't have wished for anything better.
Keat is expected to be buried on Nov. 7, and Early Morn will be in attendance.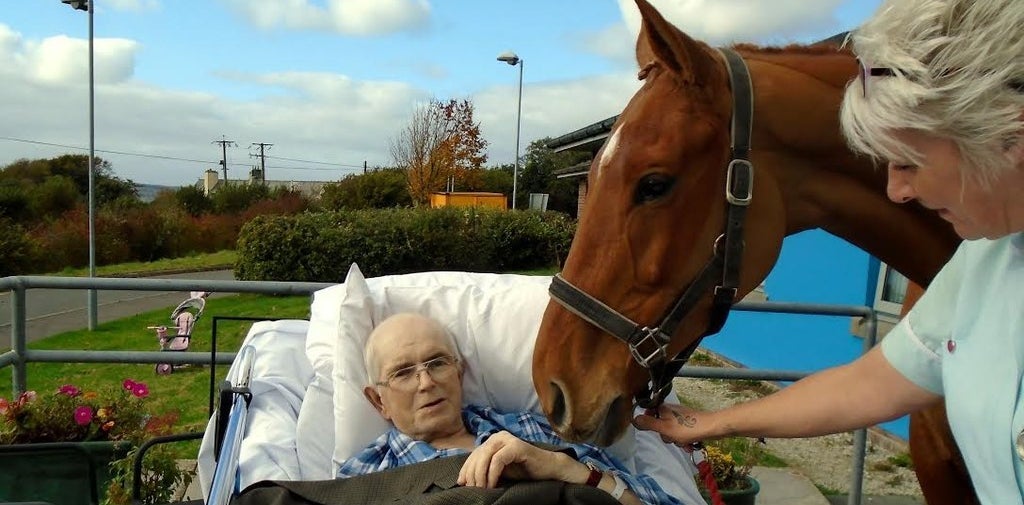 A fitting farewell for a fitting man.